Five first look images have arrived online from the second season of the supernatural drama series Chilling Adventures of Sabrina featuring Kiernan Shipka's titular teenage witch along with Harvey Kinkle (Ross Lynch) and Nicholas Scratch (Gavin Leatherwood); check them out below, courtesy of EW: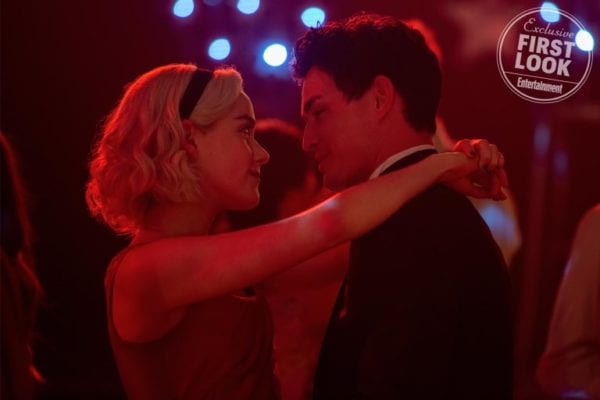 Chilling Adventures of Sabrina imagines the origin and adventures of Sabrina the Teenage Witch as a dark coming-of-age story that traffics in horror, the occult and, of course, witchcraft. Tonally in the vein of Rosemary's Baby and The Exorcist, this adaptation finds Sabrina wrestling to reconcile her dual nature — half-witch, half-mortal — while standing against the evil forces that threaten her, her family and the daylight world humans inhabit.
Chilling Adventures of Sabrina season 2 arrives on Netflix on April 5th.
via Flickering Myth