Chaos Walking is set to hit theaters (don't be surprised if a Digital release is announced soon) on March 5, and Lionsgate has now sent us over a series of character posters spotlighting the heroes and villains of the long-delayed sci-fi adventure.
The banners spotlight leads Tom Holland and Daisy Ridley, along with supporting players Cynthia Erivo, David Oyelowo, Nick Jonas, and Mad Mikkelsen.
Based on Patrick Ness' best-selling dystopian novel The Knife of Never Letting Go, Chaos Walking follows Todd (Holland) and Viola (Ridley) as they traverse a dangerous world in which all living creatures can hear each other's thoughts in a stream of images, words, and sounds called "Noise".
Edge of Tomorrow director Doug Liman helmed the adaptation from a script by Charlie Kaufman (Eternal Sunshine Of The Spotless Mind) and Jamie Linden (Money Monster).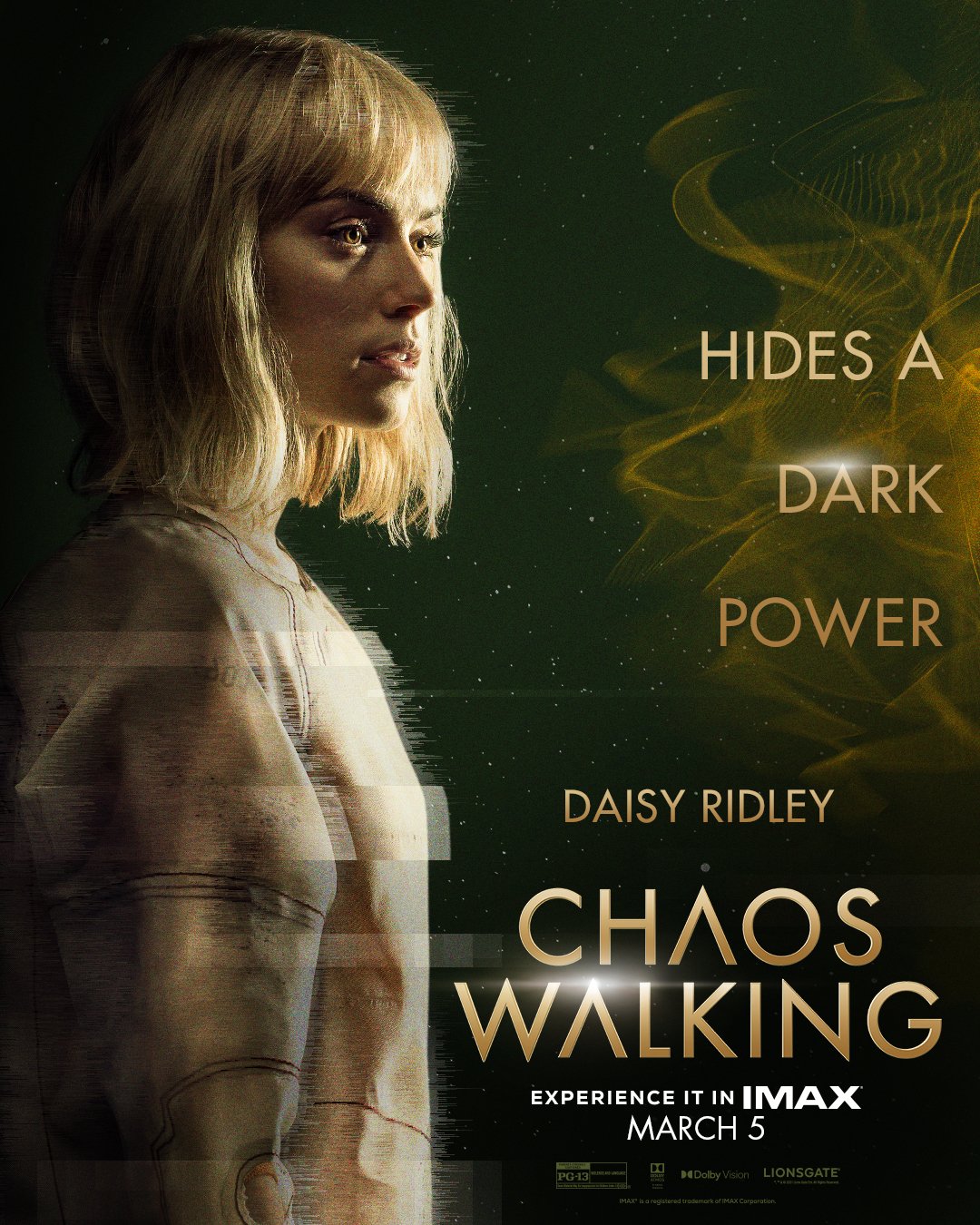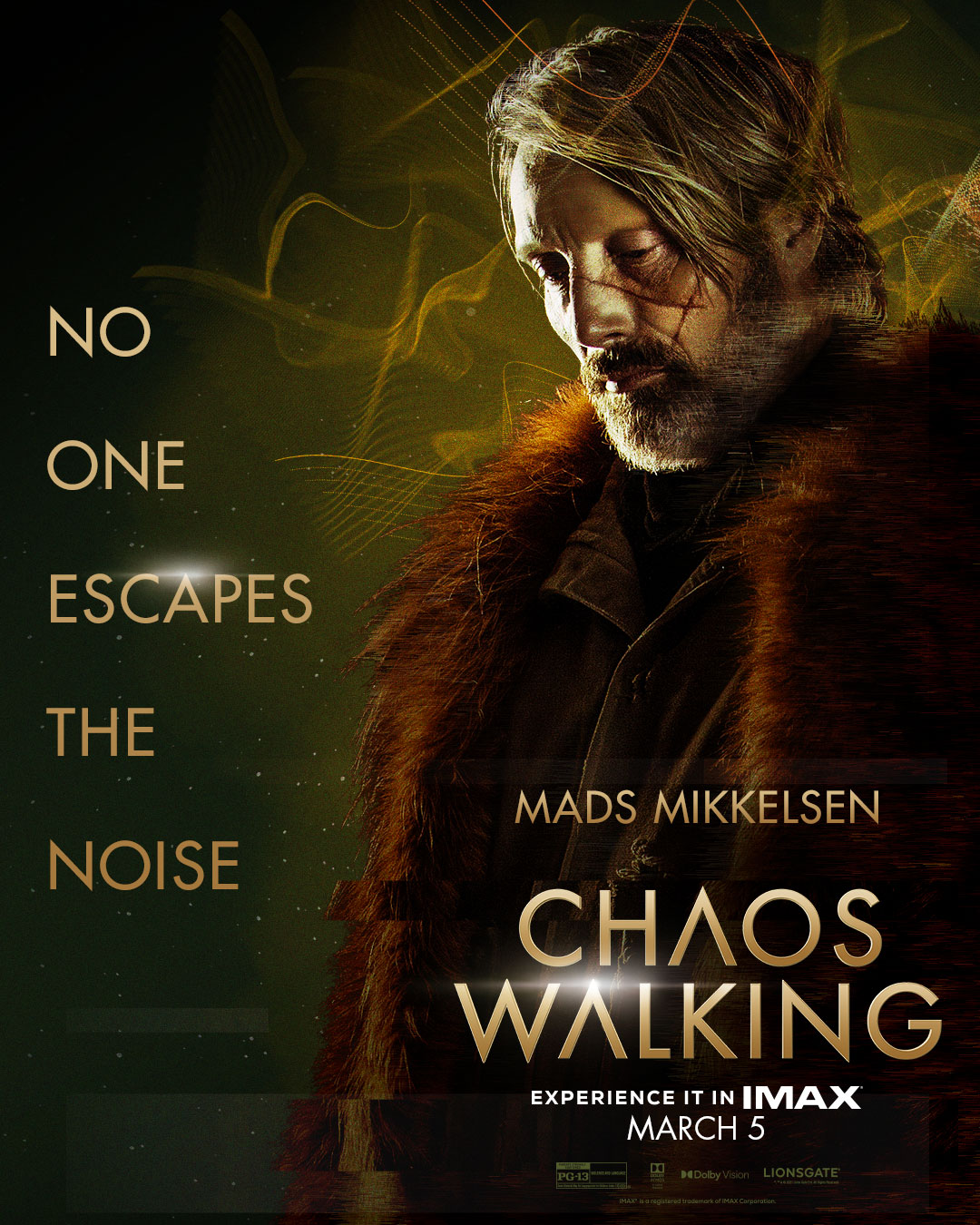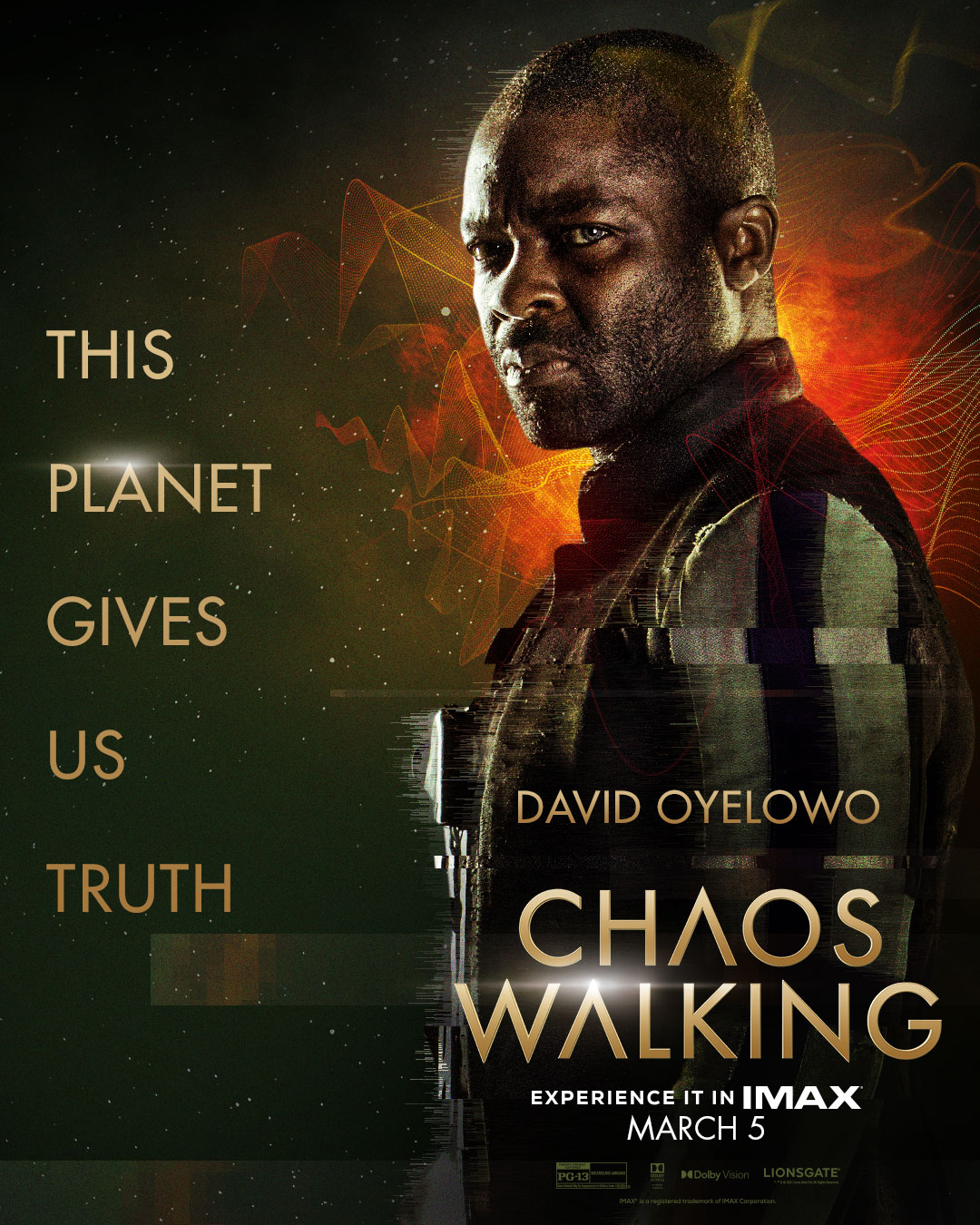 In the not too distant future, Todd Hewitt (Tom Holland) discovers Viola (Daisy Ridley), a mysterious girl who crash lands on his planet, where all the women have disappeared and the men are afflicted by "the Noise" – a force that puts all their thoughts on display. In this dangerous landscape, Viola's life is threatened – and as Todd vows to protect her, he will have to discover his own inner power and unlock the planet's dark secrets.
Production on this one actually wrapped back in 2017, but re-shoots (believed to have been overseen by The Girl in the Spider's Web director Fede Álvarez) were required, and Holland and Ridley's commitments to their respective franchises resulted in a lengthy delay.