A new batch of character posters for Jurassic World Dominion unites the heroes of the new trilogy with those from the original Jurassic Park. Each poster features one of the main characters looking beaten and bruised as a new danger approaches from behind.
The first two character posters are dedicated to the velociraptor tamer Owen Grady (Chris Pratt) and dino expert Claire Dearing (Bryce Dallas Howard), who made their franchise debut with the first Jurassic World. Owen is riding a motorcycle in his poster while a pack of vicious Atrociraptors prepares to attack. As for Claire, she's trying to get away from a poison-spitting Dilophosaurus.
The new character posters also pay homage to the legacy characters returning to Dominion. First, we have wisecracking mathematician Ian Malcolm (Jeff Goldblum) looking worried next to a screen showing a Brachiosaurus. Then, Sam Neill's Alan Grant explores some dangerous environment with a torch in his hands. Finally, archeological genius Dr. Ellie Sattler (Laura Dern) is looking in dismay at a cloud of locusts. As previous trailers revealed, the gigantic cloud of locusts is only one of the environmental disasters caused by the dinosaurs' release.
Dominion is also set four years after Jurassic World Fallen Kingdom and will show how humanity has adapted to living side-by-side with prehistorical creatures. With giant scaly creatures roaming free on Earth, humans need to rebuild and rethink how they can keep living on the planet, or else they'll face their own extinction.
After co-writing the first two installments of the Jurassic World franchise and directing the first of the new films, Colin Trevorrow is back to helm Dominion and bring the trilogy to an end. Emily Carmichael is also back as co-writer. The film will have a gargantuan runtime of 2 hours and 26 minutes, the most extensive of any film in the franchise.
Jurassic World: Dominion hits theaters on June 10, 2022. Check out the new character posters below: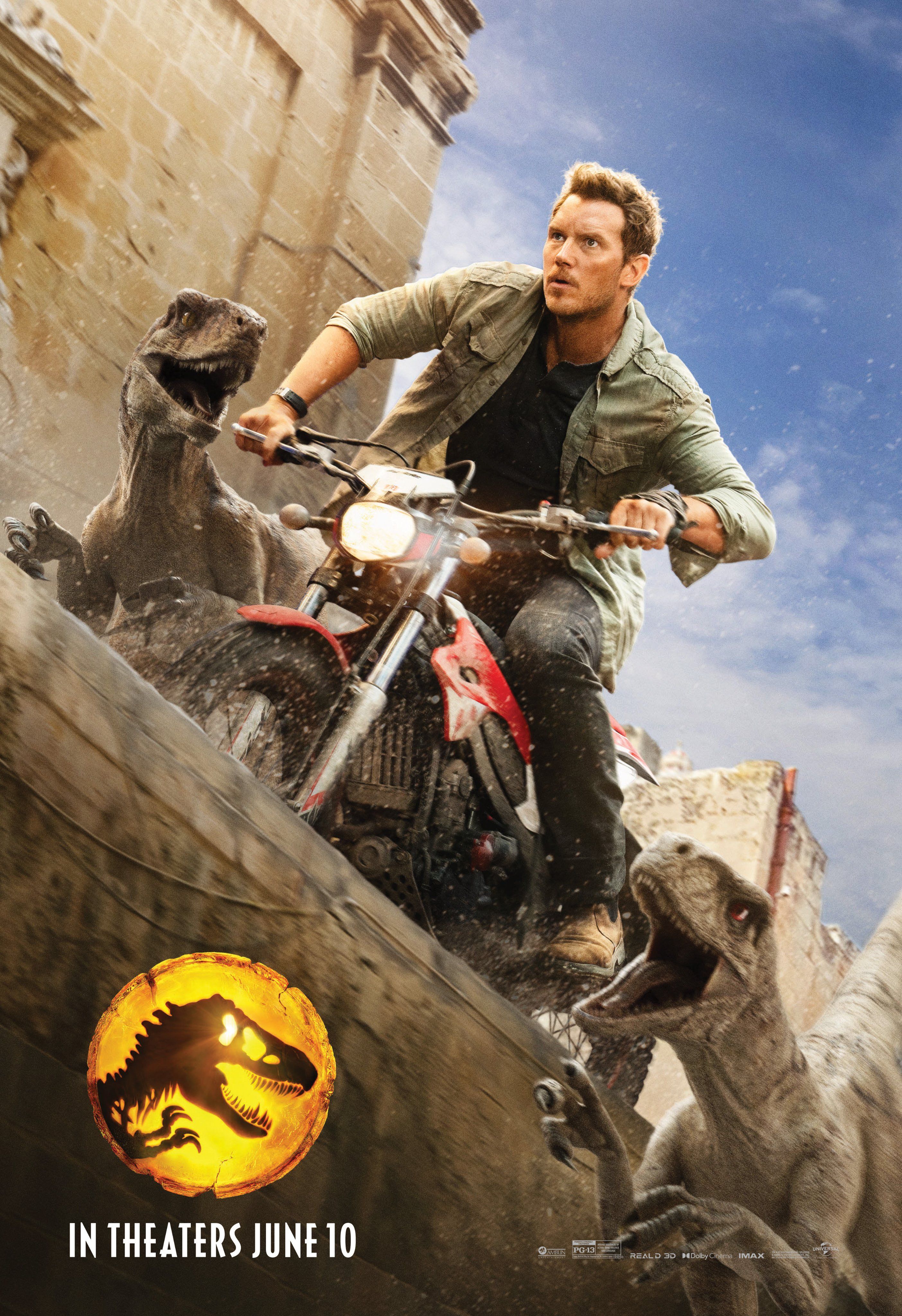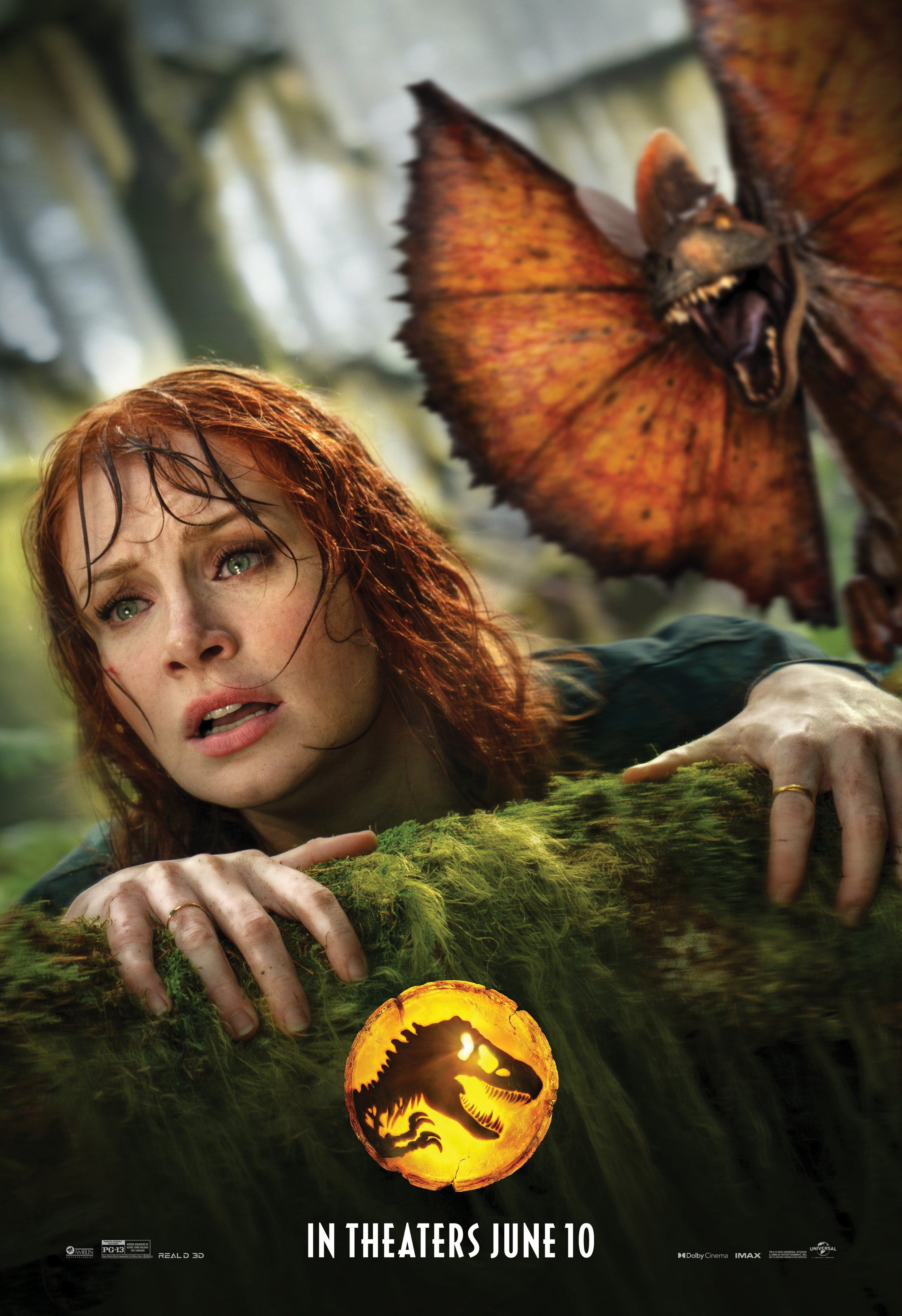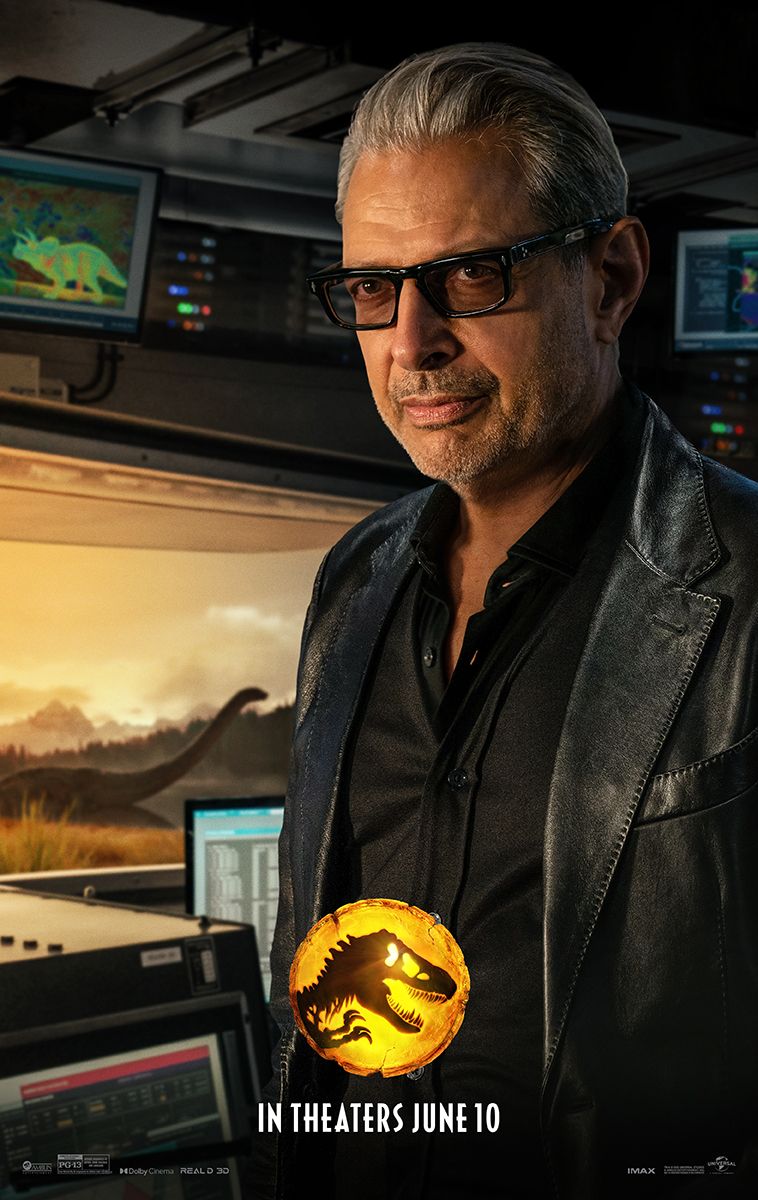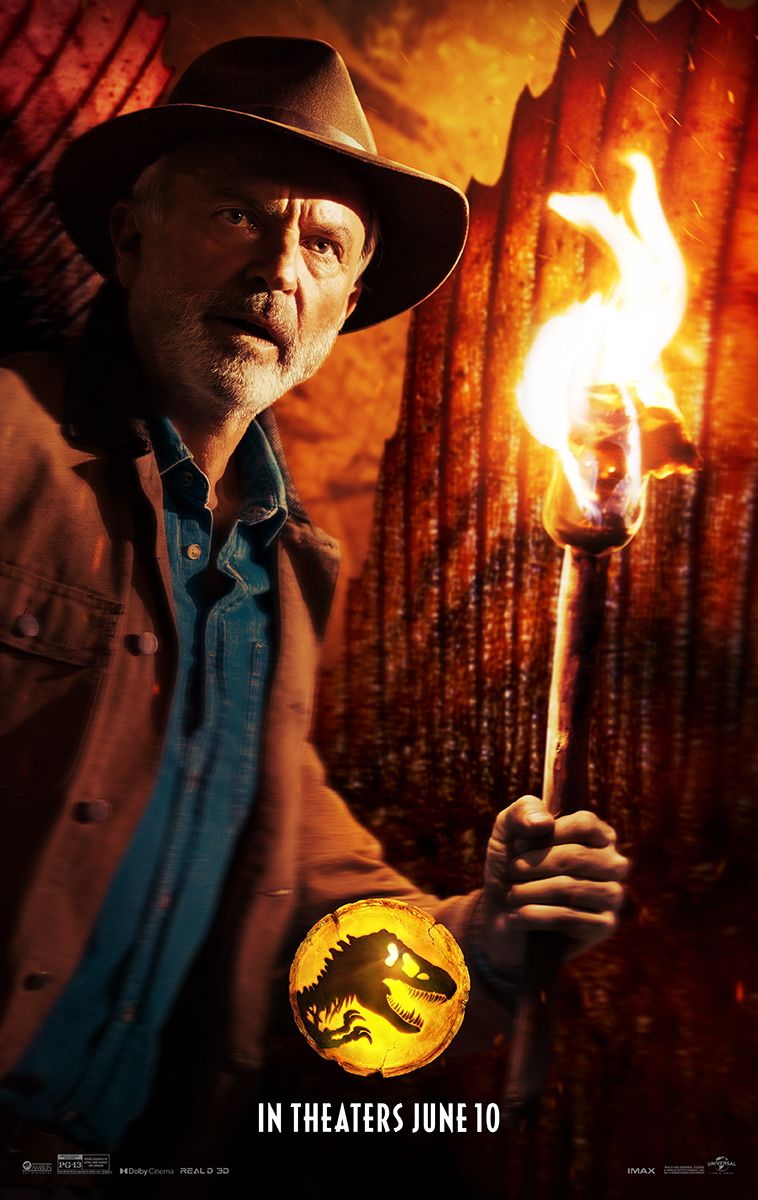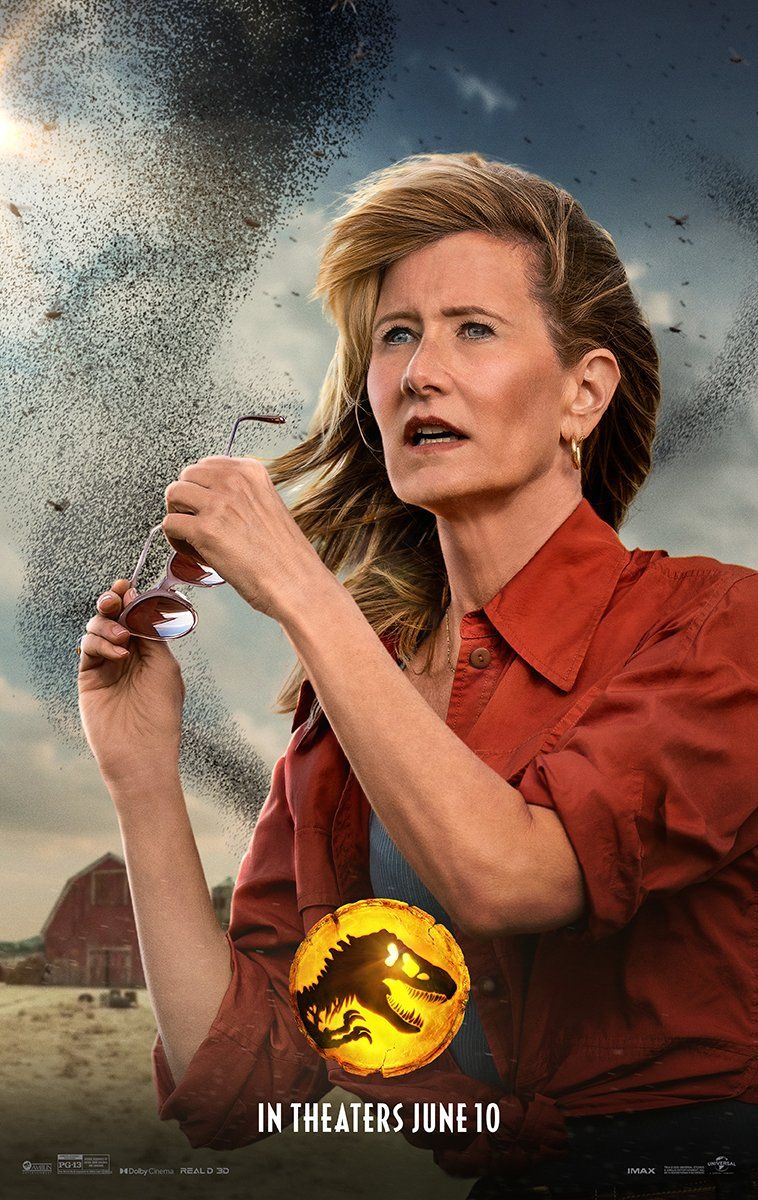 Here's the synopsis for Jurassic World Dominion:
This summer, experience the epic conclusion to the Jurassic era as two generations unite for the first time. Chris Pratt and Bryce Dallas Howard are joined by Oscar-winner Laura Dern, Jeff Goldblum and Sam Neill in Jurassic World Dominion, a bold, timely and breathtaking new adventure that spans the globe.
From Jurassic World architect and director Colin Trevorrow, Dominion takes place four years after Isla Nublar has been destroyed. Dinosaurs now live—and hunt—alongside humans all over the world. This fragile balance will reshape the future and determine, once and for all, whether human beings are to remain the apex predators on a planet they now share with history's most fearsome creatures.
via Collider