The anticipation is high for Channing Tatum's Magic Mike's Last Dance which will be the final installment in the franchise led by the actor. Based on Tatum's own experience as a stripper in Tampa, Florida, the franchise gave fans many memorable moments and dance numbers and the final feature is prepping the franchise to go out with a bang. To ramp up the fans' expectations, USA Today has unveiled a new look at Tatum and Salma Hayek from the upcoming feature. Without giving any context, the image sees the duo holding pinkies in a setting that seems to be a London club. With mischievous smiles on their faces, it is evident that they are up to something.
Magic Mike's Last Dance will follow its titular hero taking to the stage once again after a business deal goes bad and leaves him broke and bartending in Florida. In the trailers, we see him meet Hayek's character, a rich and bored socialite. Mike then heads to London with her hoping for a last hurrah. Things take a turn when Mike figures the woman has an agenda of her own and now his career is on the line. Tatum, who also produced the film, previously described the movie as a "fish-out-of-water story." It has also been revealed that the last 30-plus minutes of the movie will be a giant dance sequence.
The feature is helmed by franchise director Steven Soderbergh, who directs from a script by Reid Carolin, who wrote the first two movies and frequently collaborates with Tatum. Along with Tatum and Hayek, the movie casts Ayub Khan Din, Jemelia George, Juliette Motamed, Vicki Pepperdine, Gavin Spokes, Caitlin Gerard, Christopher Bencomo, and Nas Ganev.
In 2012, Tatum rose to fame with Magic Mike; it went on to become a commercial success and was soon followed by Magic Mike XXL, in 2015, which went on to become even more successful. Fans had been waiting for Magic Mike's Last Dance for eight years now and going by the looks of the promotional material they will not be disappointed. With stellar talents behind and in front of the camera the movie is certainly going to pull fans of the franchise to the theaters.
Magic Mike's Last Dance will debut in theaters on February 10, 2023. You can check out the new image below: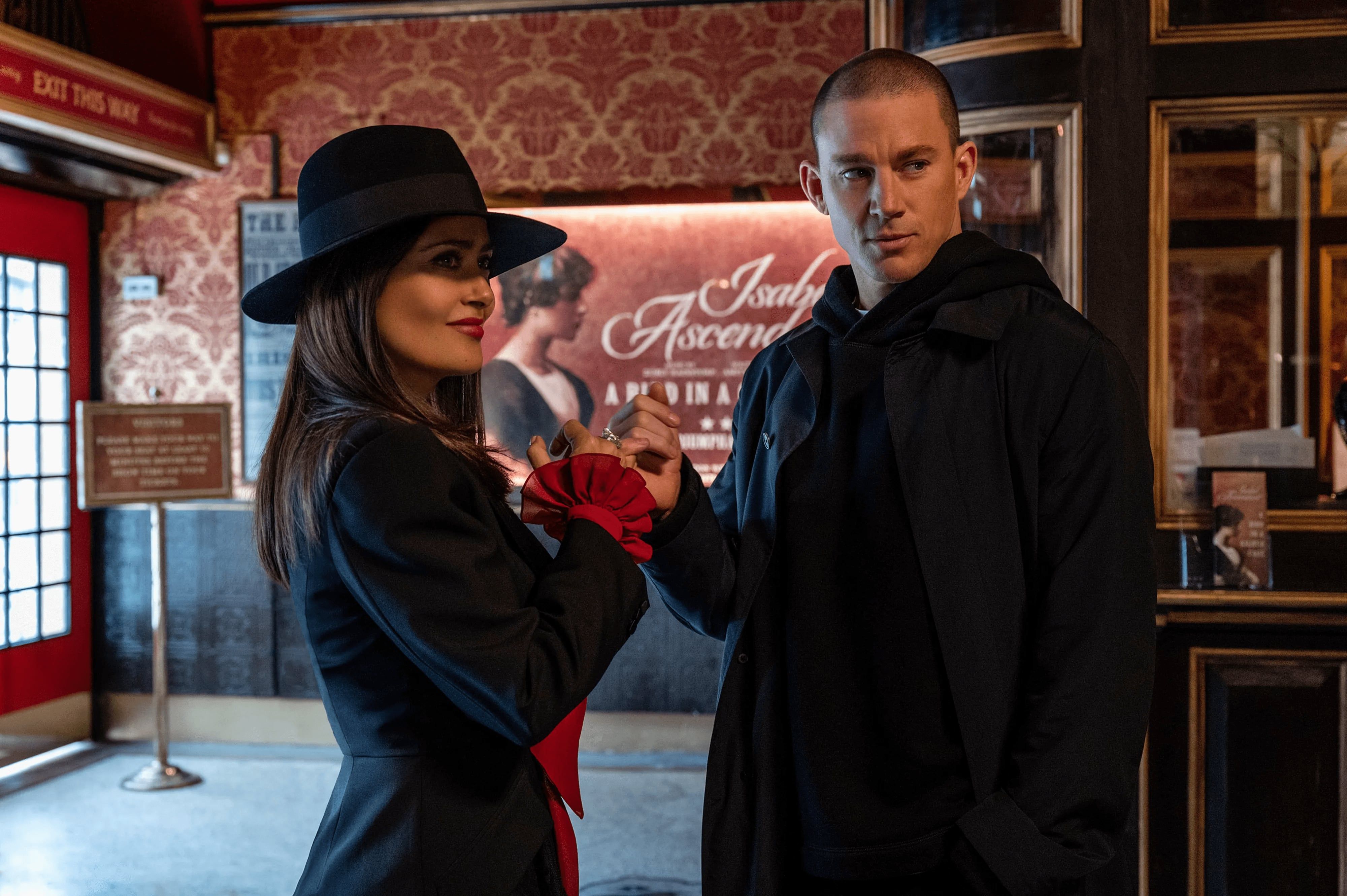 via Collider