Pathaan is being touted as India's biggest-ever action spectacle that audiences have ever seen on the big screen. The film is part of Aditya Chopra's ambitious spy universe and has the biggest superstars of the country Shah Rukh Khan, Deepika Padukone and John Abraham in it. The other films in Aditya Chopra's spy universe are Tiger and War franchises and we have confirmed information that in Pathaan trailer, YRF will be unveiling their new 'spy universe' logo that will also be featured in Tiger 3 and all other films of this craftily built universe going forward. The much-awaited trailer of the most awaited film, Pathaan, is set to be unveiled on social media on January 10th!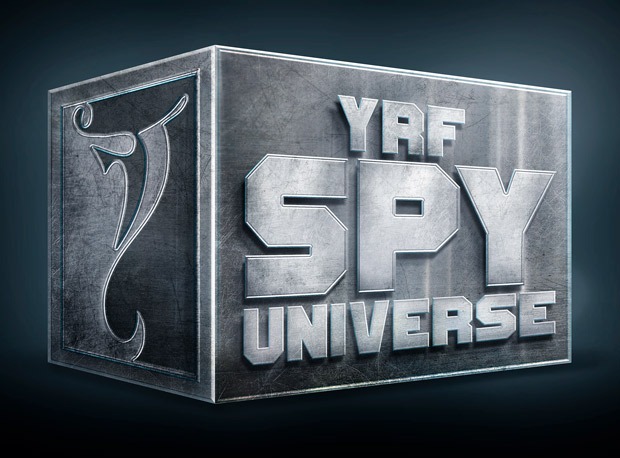 A trade source reveals, "Aditya Chopra has been clinically working for years now to make YRF's spy universe the biggest franchise in the history of Indian cinema. The spy universe has so far featured the biggest and the best actors in the history of Indian cinema right including Shah Rukh Khan, Salman Khan, Hrithik Roshan, Katrina Kaif, Deepika Padukone, John Abraham, Tiger Shroff, Vaani Kapoor, to name a few. The franchise will only get bigger and better with every new film from Pathaan, Tiger and War franchise."
The source adds, "Aditya Chopra now wants to mark these films as a part of YRF's spy universe in the public consciousness and thus, the move to brand them in the form of a new logo that says Pathaan is part of 'YRF Spy Universe'. This new logo will be present in Pathaan's trailer and then will keep appearing in the Tiger & War series of films. No other franchise has been mounted on a scale like this, nor have they made such an impact on box office and audiences globally."
The source further says, "With this spy universe, YRF as a studio now has two of the biggest franchises in the history of Indian cinema including the Dhoom series. Aditya Chopra is also the maker of the most successful female cop franchise, Mardaani. Coincidentally, the YRF spy universe logo is being launched on the 10th year of the blockbuster Ek Tha Tiger's release in 2012!"
The insider adds, "This film was the first one of the spy universe and paved the way for Adi to dream big with this universe. So, it could be YRF's hat tip to Ek Tha Tiger. So, slowly but silently, YRF has produced a franchise that has the potential to rope in all the top stars of the country as the universe is only going to expand from here on."
Directed by Siddharth Anand, YRF's Pathaan is set to release on January 25, 2023, in Hindi, Tamil and Telugu.