Marvel Cinematic Universe has released a new image for the third installment of the Ant-Man franchise, Ant-Man and the Wasp: Quantumania. The new image focuses on the presence of Quantumania's villain and Marvel's new badass villain, Kang The Conqueror, played by Jonathan Majors.
The new image, which was released for Empire's latest issue, captures the essence of Kang The Conqueror's personality as a villain who aims to have dominion over everything, everywhere, and in every universe. Kang The Conqueror brings a different kind of villain-hero warfare to the MCU because he is not only at war with the heroes but also with everyone else, including every version of him across the Multiverse.
In the interview, MCU boss Kevin Feige expressed that Kang was the obvious choice for Marvel's Multiverse phase. Feige added that Kang allows Marvel to delve into a new kind of villain. Feige stated, "He's a different type of villain, warring amongst themselves as much as he's warring with our heroes. He is the obvious choice as you're dealing with the Multiverse."
Speaking about his role as the super-villain, Majors said director Peyton Reed mentioned Alexander the Great as a reference point when they chatted about the film. The actor noted that Kang The Conqueror adds tonal diversity to the film, promising a different vibration in the Marvel Cinematic Universe, "Kang adds tonal diversity, real conflict, and real friction. There's conflict, not just mano-a-mano, not just hero and villain, but 'your way of life' and 'my way of life'."
Kang The Conqueror is not the only villain that will terrorize the upcoming Ant-Man movie, the recently released trailer has given fans a glimpse of MODOK, also known as the Mental Organism Designed Only for Killing. MODOK design is also notable among comic book fans as the character is an enormous head with tiny limbs that hovers on a throne.
Ant-Man and the Wasp: Quantumania stars Paul Rudd, Evangeline Lilly, Michelle Pfeiffer, Michael Douglas, Kathryn Newton, William Jackson Harper, Katy O'Brian, and Bill Murray. Majors joins the cast after playing Kang's variant, He Who Remains, in Loki. Ant-Man and the Wasp: Quantumania is directed by Reed and written by Jeff Loveness, who has also been asked to write the fifth Avengers film, Avengers: The Kang Dynasty. This means fans will be seeing a lot more of Majors as Kang The Conqueror soon.
Ant-Man and the Wasp: Quantumania premieres in theaters on February 17. Check out the image below: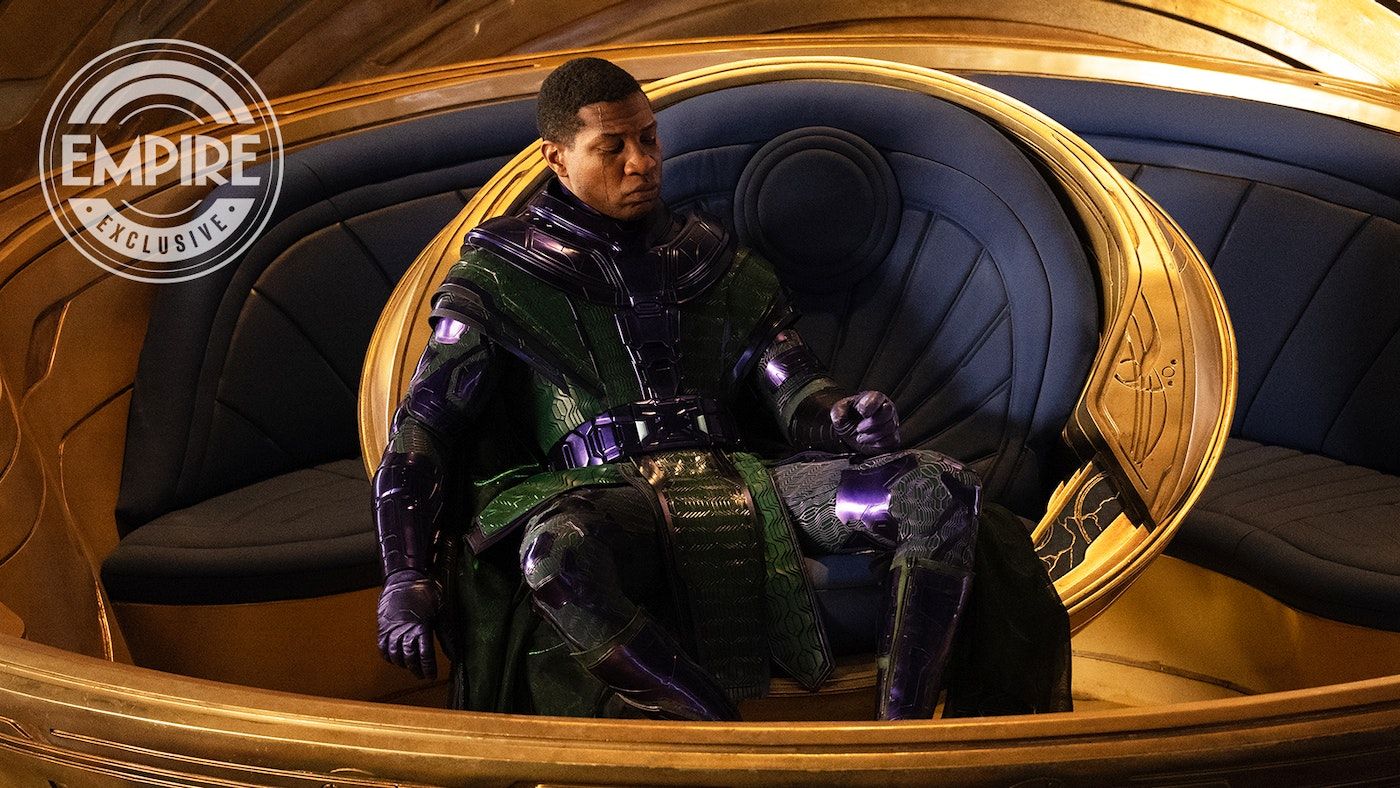 via Collider