As fans eagerly anticipate the return of the beloved Star Wars series, a brand-new poster for The Mandalorian Season 3 has been revealed via Twitter by Asad Ayas, President of Marketing for Walt Disney Studios. Alongside showcasing the return of the Emmy Award-winning show, the tweet also teases the debut of a brand-new trailer, which will premiere tonight during the NFL Wild Card Game.
The poster features the titular character, played by Pedro Pascal, as he takes flight while holding Grogu in the midst of a chaotic battle. The poster effectively showcases the action that fans of the show have come to expect while also signifying the long-awaited return of the two fan-favorite characters. While the poster doesn't provide additional information on what to expect from the upcoming season, more details will be revealed tonight when the brand-new trailer officially debuts.
The previous season of the series ended with Grogu's departure with Luke Skywalker to be trained as a Jedi Knight. However, as depicted in the events of The Book of Boba Fett, another Star Wars show on Disney+, Grogu ultimately decides to stay with Mando and returns to the titular bounty hunter, with more adventures expected in the upcoming season. Alongside the return of the two leads, Season 3 will also feature Giancarlo Esposito back as Moff Gideon, Carl Weathers as Greef Karga, and Katee Sackhoff as Bo-Katan.
Despite Star Wars taking a break from the big screen following the divisive response to The Rise of Skywalker in 2019, the franchise continues to maintain strong momentum following the success of The Mandalorian. The show's popularity has led to the release of other hit live-action shows such as The Book of Boba Fett, Obi-Wan Kenobi, and Andor. Recently, the second season of The Bad Batch, an animated spinoff of The Clone Wars, debuted on Disney+, with new episodes premiering every Wednesday.
Following her live-action debut in The Mandalorian's second season, Rosario Dawson returns as the fan-favorite character Ahsoka Tano in her own spinoff series, which will debut later this year at an undetermined date. Other projects on the way include Star Wars: Skeleton Crew, a series created by Spider-Man: No Way Home director Jon Watts and Christopher Ford, and The Acolyte, a series set 100 years before the events of The Phantom Menace, which will focus on the emerging powers of the dark side. With so much in store for the franchise, Star Wars fans have plenty to look forward to this year.
The third season of The Mandalorian will debut exclusively on Disney+ on March 1. Check out the brand-new poster for the series below: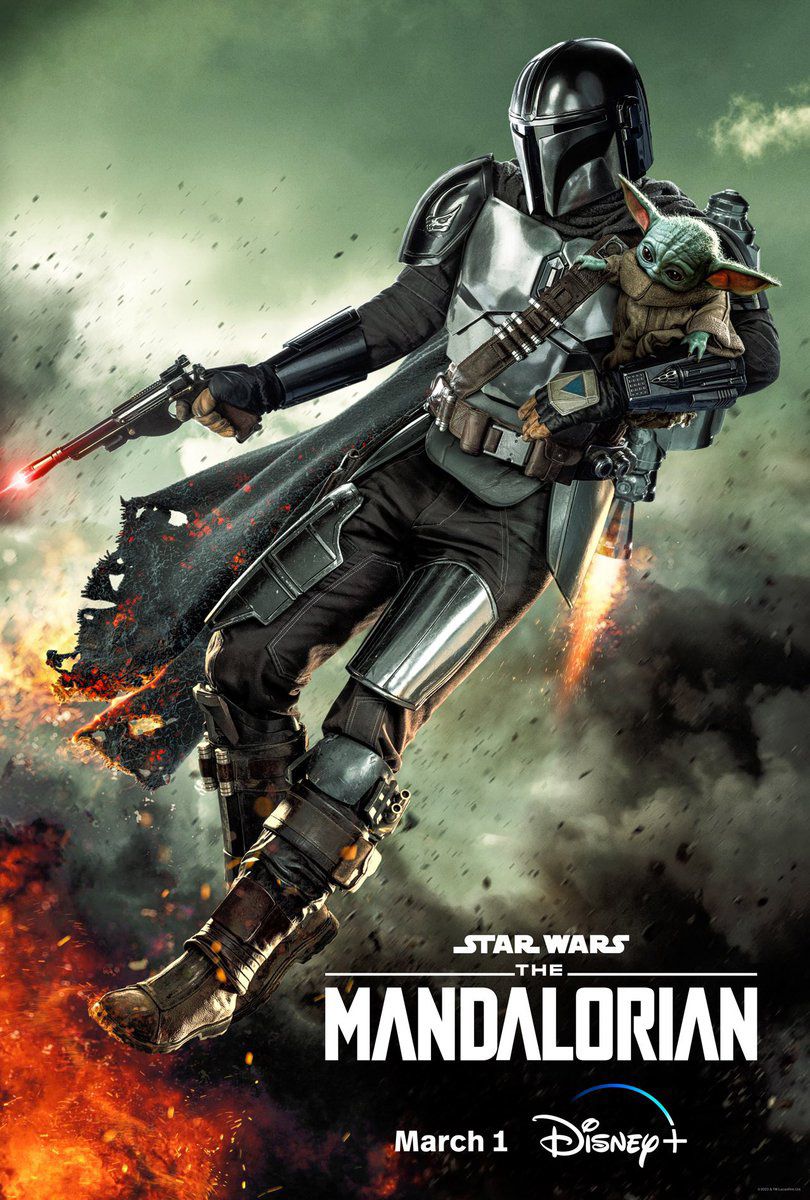 via Collider