The marketing for Marvel Studios' Ant-Man and the Wasp: Quantumania is on a roll. With an array of images, and trailers, Marvel Studios is finally revealing what to expect for the upcoming feature, of course without giving away anything from the actual plot lines. The movie will see MCU's tiniest Avenger going up against the big bad of the Multiverse Saga.
A new poster revealed by the studio sees Ant-Man, Wasp, and Stature all geared up to take on Kang the Conqueror. The colorful poster gives us a hit of the vibrancy of the upcoming feature with accentuated bright colors reflecting in their suits and the Quantum Realm behind them. The reddish glow mixed with blue signifies the impending clash between Ant-Man and Kang.
The feature will see Scott Lang, his daughter Cassie, Janet, Hope, and Hank – all sucked up into the Quantum Realm after Cassie makes a device that can send signals into the realm. There they meet a whole new world and characters, who are dominated by Kang. Director Peyton Reed has made it pretty clear that the threequel is in no manner a "palate cleanser" but an Avenger-level event centering on the family. In continuation of the heist movie theme of the franchise, we'll now see Scott making a deal with Kang to get something he needs to get out of the Quantum Realm.
While not much is known about the Quantum Realm itself, fans understand it's the place where both Scott and Janet were stuck at different points in time. Writer Jeff Loveness previously described the realm to be "Jodorowsky's Dune within Marvel." There's also some kind of conflict going on beneath the surface that Janet knows all about as fans suspected. She also likely has a history with Kang; Kevin Feige has revealed that she's a "very, very well-known, very powerful freedom fighter in the Quantum Realm," which none of her family members had any idea about until they get down there.
The movie sees the return of Paul Rudd as Ant-Man/Scott Lang, Evangeline Lily as the Wasp/Hope Van Dyne, Michelle Pfeiffer as Janet Van Dyne, and Michael Douglas as Hank Pym. While new entrants include Jonathan Majors as new big bad Kang the Conqueror, Kathryn Newton as Cassie Lang, and Bill Murray as Roi Krylar. Furthermore, Corey Stoll who appeared as Darren Cross a.k.a Yellowjacket in the first Ant-Man film returns in a new role as MODOK.
Ant-Man and the Wasp: Quantumania premieres on February 17. You can check out the new poster below: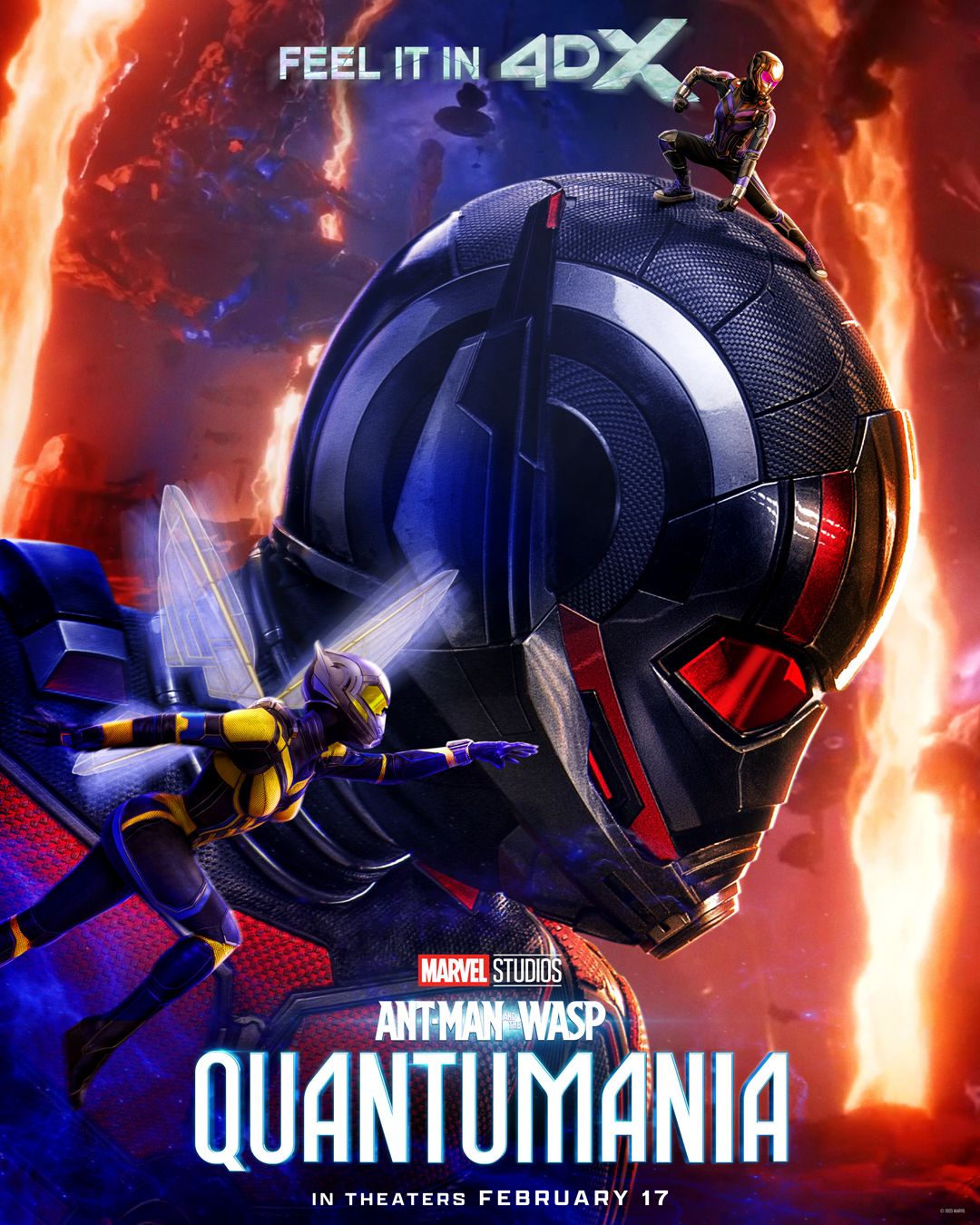 via Collider