As Phase Five kicks off with Marvel Studios' latest entry, Ant-Man and the Wasp: Quantumania, the hype continues to build momentum as the film charges toward its February release. In celebration of tickets now officially going on sale for the upcoming movie, IMAX has revealed a brand-new poster via Twitter, which invites audiences to experience the titular characters' latest adventure on the largest screen possible.
The latest poster features Paul Rudd and Evangeline Lilly as the titular characters as they stand against a backdrop showcasing the surreal nature of the Quantum Realm. Now much older, and this time played by Kathryn Newton, Cassie Lang suits up and joins her father in the poster as she, with Michael Douglas and Michelle Pfeiffer as Hank Pym and Janet van Dyne, join the hero's on their epic journey. For watchful fans, Kang the Conqueror, who will be played by Jonathan Majors, can also be seen in the far distance, signifying his approaching threat to the Marvel Universe after his television debut in the first season of Loki.
Notably, the poster also features the appearance of Bill Murray, who is set to play Lord Krylar, a character from the Quantum Realm who knows Janet van Dyne from her last time there. With striking imagery alongside the IMAX logo taking up a large portion of the image, the poster effectively reminds audiences of the spectacle they have come to love from the Marvel Cinematic Universe.
Following the release of Ant-Man and the Wasp: Quantumania, Marvel Studios will continue its Phase Five plan with the theatrical release of Guardians of the Galaxy Vol. 3 in May and The Marvels in July. Next year will continue Marvel's annual slate, starting in May with Captain America: New World Order, which will be Sam Wilson's (Anthony Mackie) first theatrical outing as the character, followed by Thunderbolts in July, and Blade in September. With several notable films already on the way, the Marvel Universe continues to expand into new territories. With the multiverse in full effect, fans have much to look forward to in the next few years.
With tickets now on sale, Ant-Man and the Wasp: Quantumania will debut exclusively in theaters on February 17. Check out the new poster alongside the official trailer for the film below.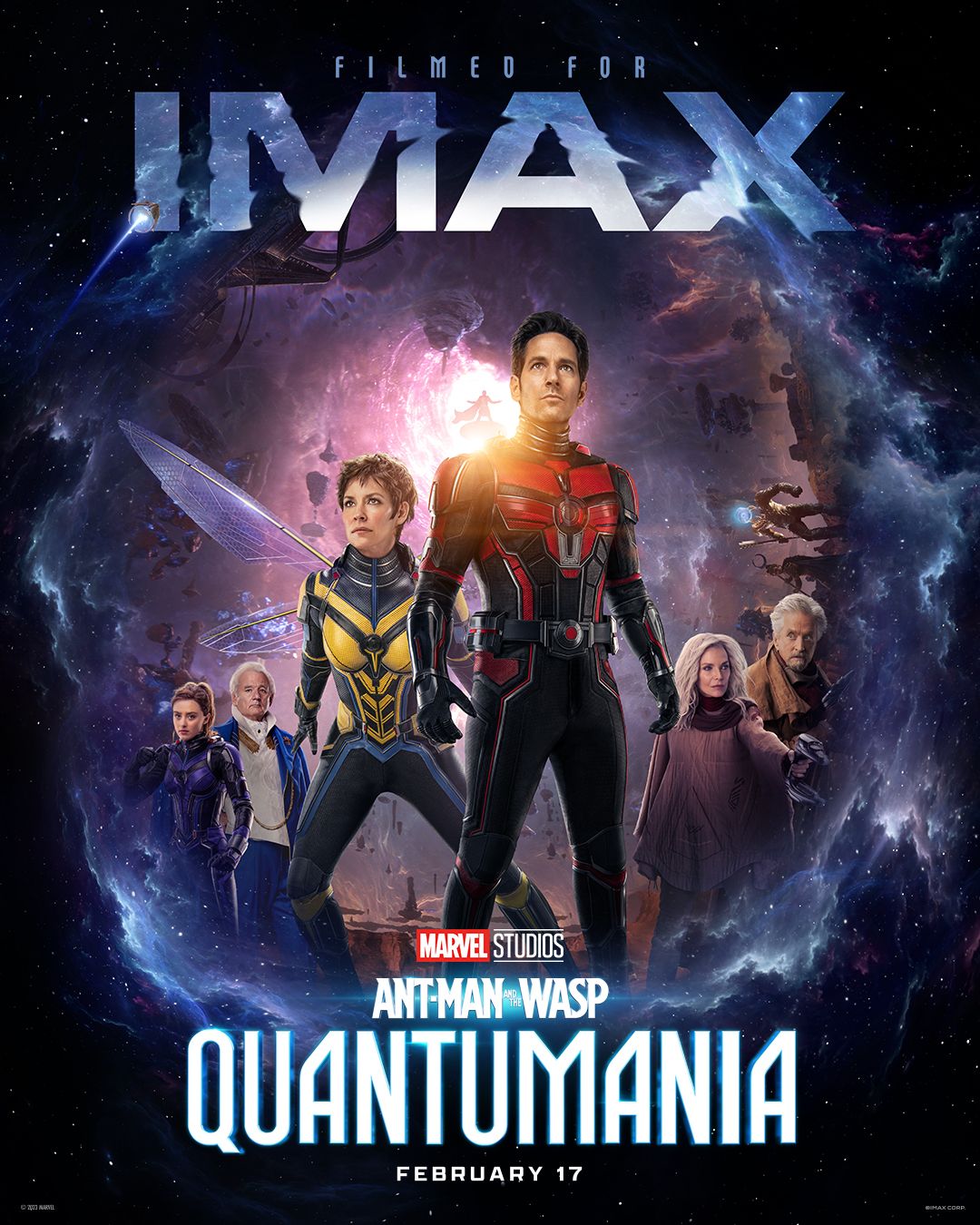 via Collider