The Straw Hats are set, and ready to sail as Netflix confirms that the live-action series for popular manga series One Piece will debut this year. Netflix shared the exciting news with the first poster for the series on Twitter. Although, the streamer hasn't revealed the debut month for the series, fans should expect to set sail with Luffy and the gang soon.
The newly released poster shows off main character Monkey D. Luffy (Iñaki Godoy). The poster makes careful effort to avoid details to expect from the live-action adaptation, and understandably so, seeing as the project is highly anticipated by fans of the franchise. Netflix first announced that One Piece will join its growing list of anime and manga series live-action adaptations in 2020. The streamer has developed other live-action adaptations such as Death Note and Cowboy Bebop. Death Note was released in 2017, while Cowboy Bebop debuted in 2021, and now, One Piece will be debuting this year.
The live-action, which wrapped filming in South Africa in August 2022, will consist of 10 episodes for Season 1 as Netflix only ordered a season for now. The production of the show officially kicked off in 2020 in Cape Town, but it was delayed due to the pandemic, and it resumed in March 2021. Netflix's One Piece adaptation is produced in collaboration with Tomorrow Studios, and the manga's creator Eichiro Oda serves as executive producer alongside Matt Owens (Luke Cage, Agents of S.H.I.E.L.D), Steve Maeda (CSI: Miami, Lost), Marty Adelstein and Becky Clements. Owens and Maeda also serve as writers and showrunners.
One Piece manga is a tale of adventure, friendships, and dreams. It follows the story of protagonist Monkey D. Luffy, a pirate with a dream to become the "King of The Pirates" by finding the legendary pirate Gol D. Roger's secret treasure, the One Piece. Along his way, Luffy, who starts his journey alone, finds his crew mates in friends that have dreams of their own to accomplish. The live-action will star Mackenyu as Roronoa Zoro, Emily Rudd as Nami, Jacob Romero Gibson as Usopp and Taz Skylar as Sanji. Other cast members include McKinley Belcher III, Morgan Davies, Aidan Scott, Vincent Regan, Jeff Ward, Craig Fairbrass, Langley Kirkwood, Celeste Loots, Alexander Maniatis, Ilia Isorelys Paulino, Chioma Umeala and Steven Ward.
One Piece is set for debut this year. Check out the poster below: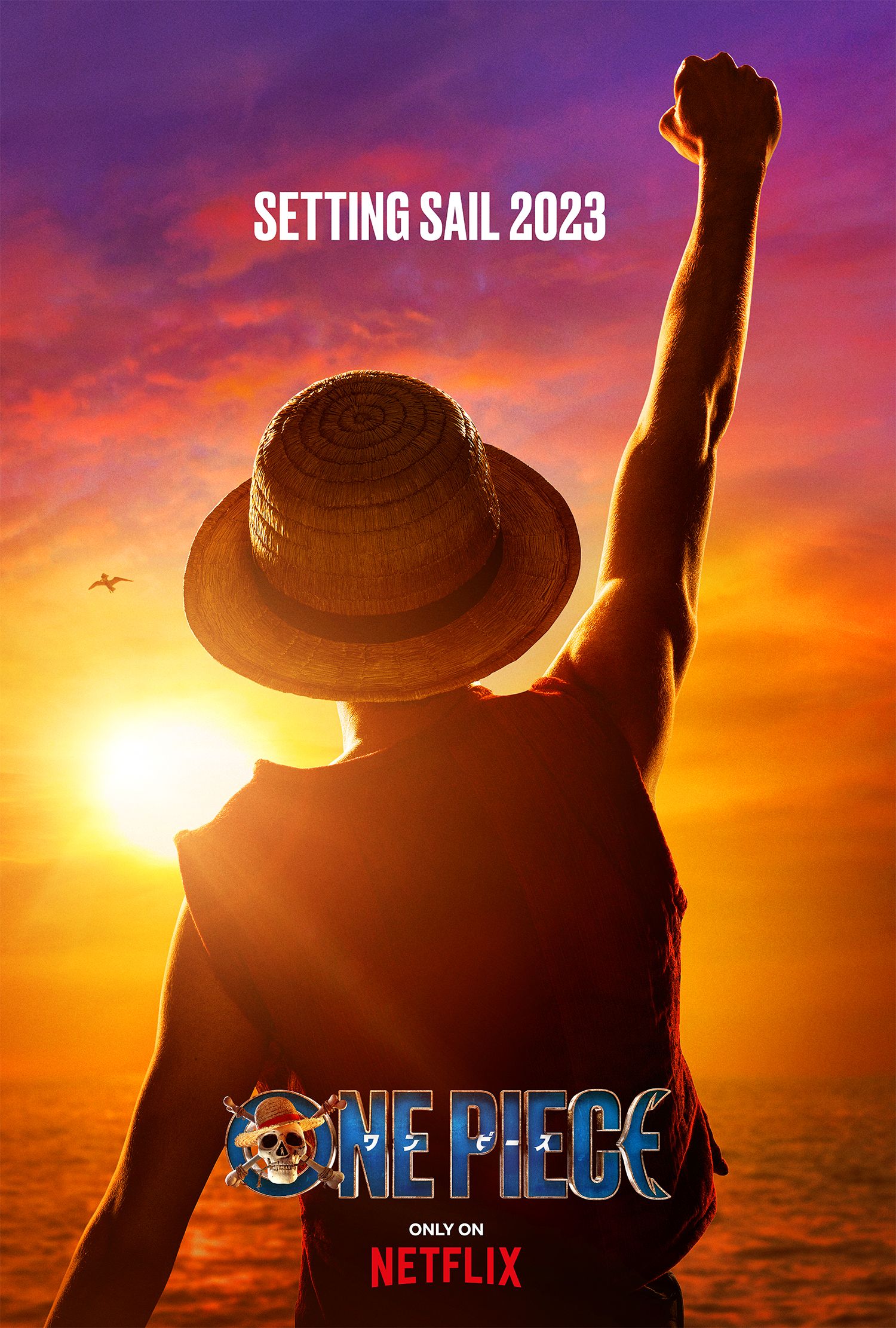 via Collider