Donald Glover's upcoming project, Swarm, has just released several new first-look images. The new photos give us an intense new look at Glover's upcoming Prime Video series and follow up to his highly praised series Atlanta.
Swarm tells the story of a young woman named Dre, played by Dominique Fishback, a young woman who is caught in an all-consuming obsession with a fictional pop star in the vein of Beyoncé. The title of the series, Swarm, is likely a cheeky reference to Beyoncé's fandom, often known as the Beyhive. The series will dive into Dre's life, her identity as a super-fan, and how it leads her to some dark and unexpected place.
Glover originally pitched the idea to Janine Nabers, who previously wrote and produced for Atlanta. Nabers serves as co-creator and showrunner on the upcoming series. Of her intentions for the direction of the show, Nabers said "[w]e were really interested in creating an antihero story." Nabers, continued, telling Vanity Fair that she and Glover took inspiration from classic anti-heroes like Mad Men's Don Draper and The Sopranos' Tony Soprano. However, Nabers was clear that they were interpreting their protagonist "through the lens of a Black, modern-day woman."
Another notable addition to the series production was Malia Obama, whose participation in the forthcoming project was widely talked about. Regarding the participation of Obama, Nabers said, "Dre [is in her] 20s and Malia is in her 20s, so it was really great having someone like her in the room." She continued, praising Obama as a "…very professional person. She's an incredible writer and artist. We really wanted to give her the opportunity to get her feet wet in TV and see if this is something she wants to continue doing."
The new images, released today, show Dre's descent into darkness. In one image, she is seen standing in her room, wearing an H-Town sweatshirt, fists clenched with a distraught look on her face. Another image shows an overhead view of a crime scene, showing a luxurious living room, white and clean except for a large smear of blood. Dre can be seen mopping up the blood. Another image shows Chloe Bailey with Fishback. Bailey plays Dre's sister in the show. Their image together shows Bailey looking over Fishback's shoulder. Fishback sits at a vanity, a metal sculpture of the word 'dream' sits before her like a warning. The final image shows A figure standing before a fire alone.
The new images give us a dark look into the new series and promise a stunning new look at the dangers of all-consuming fandom. Glover directed the pilot for the series, which does not currently have a set premiere date. Check out the images below: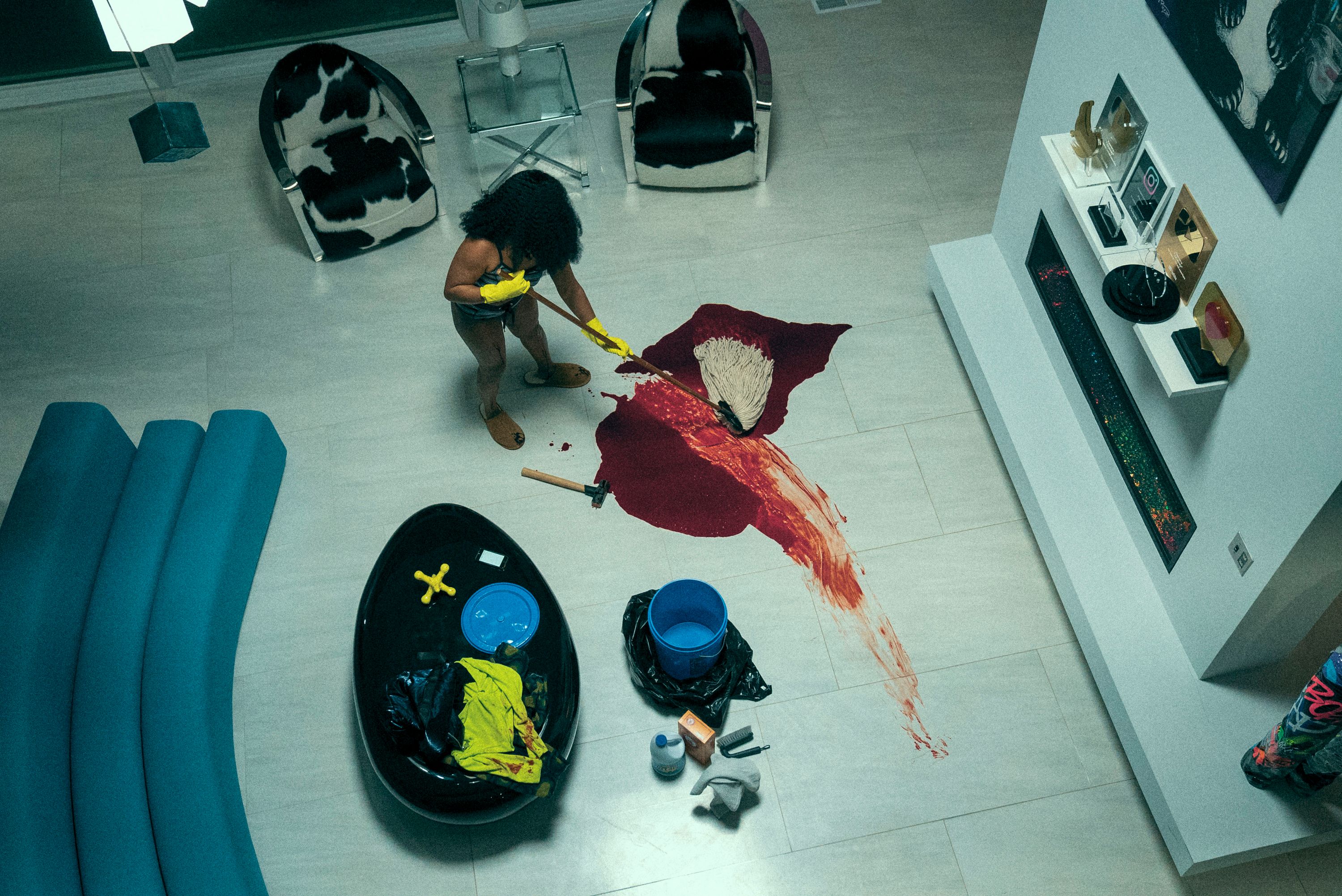 Image via Prime Video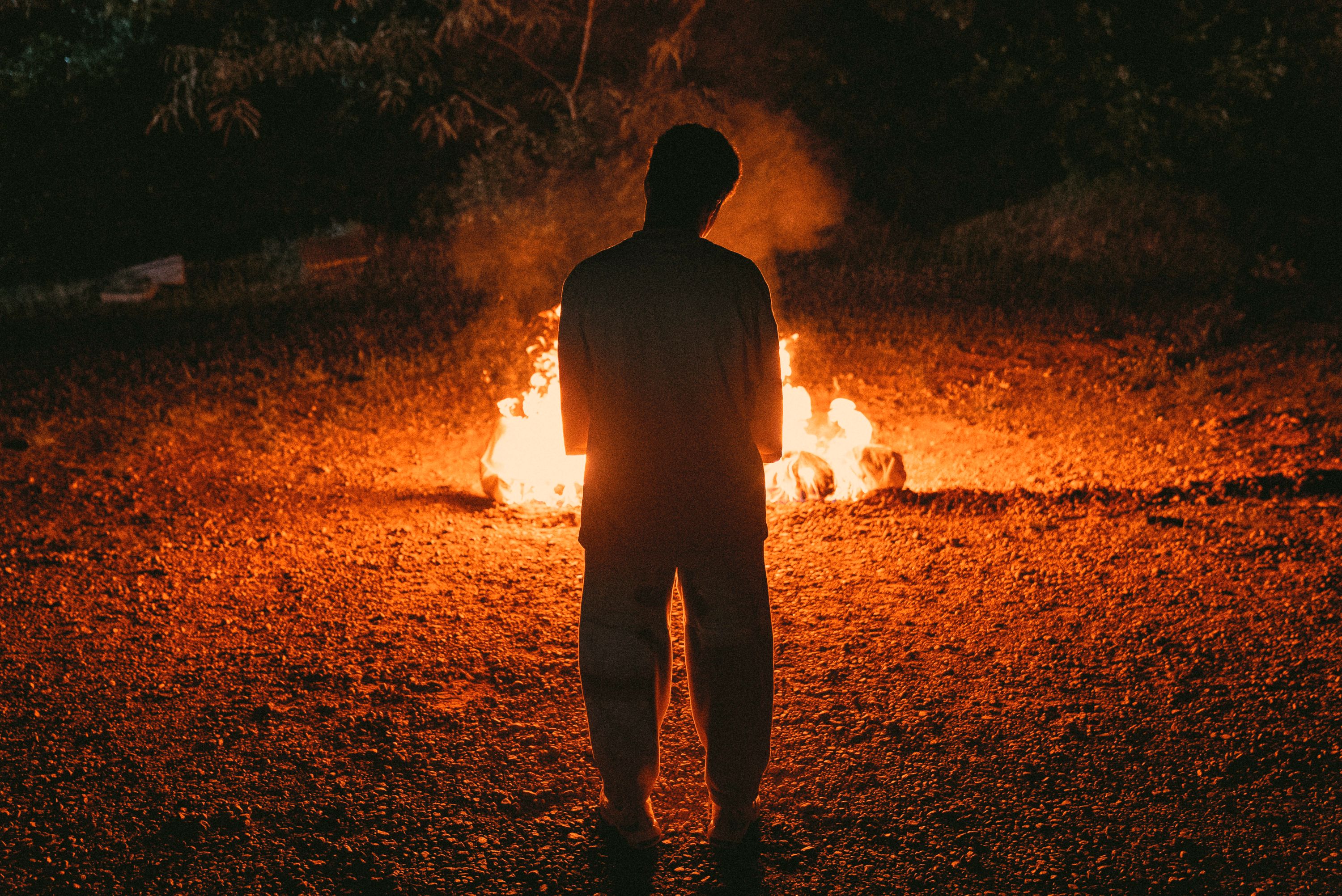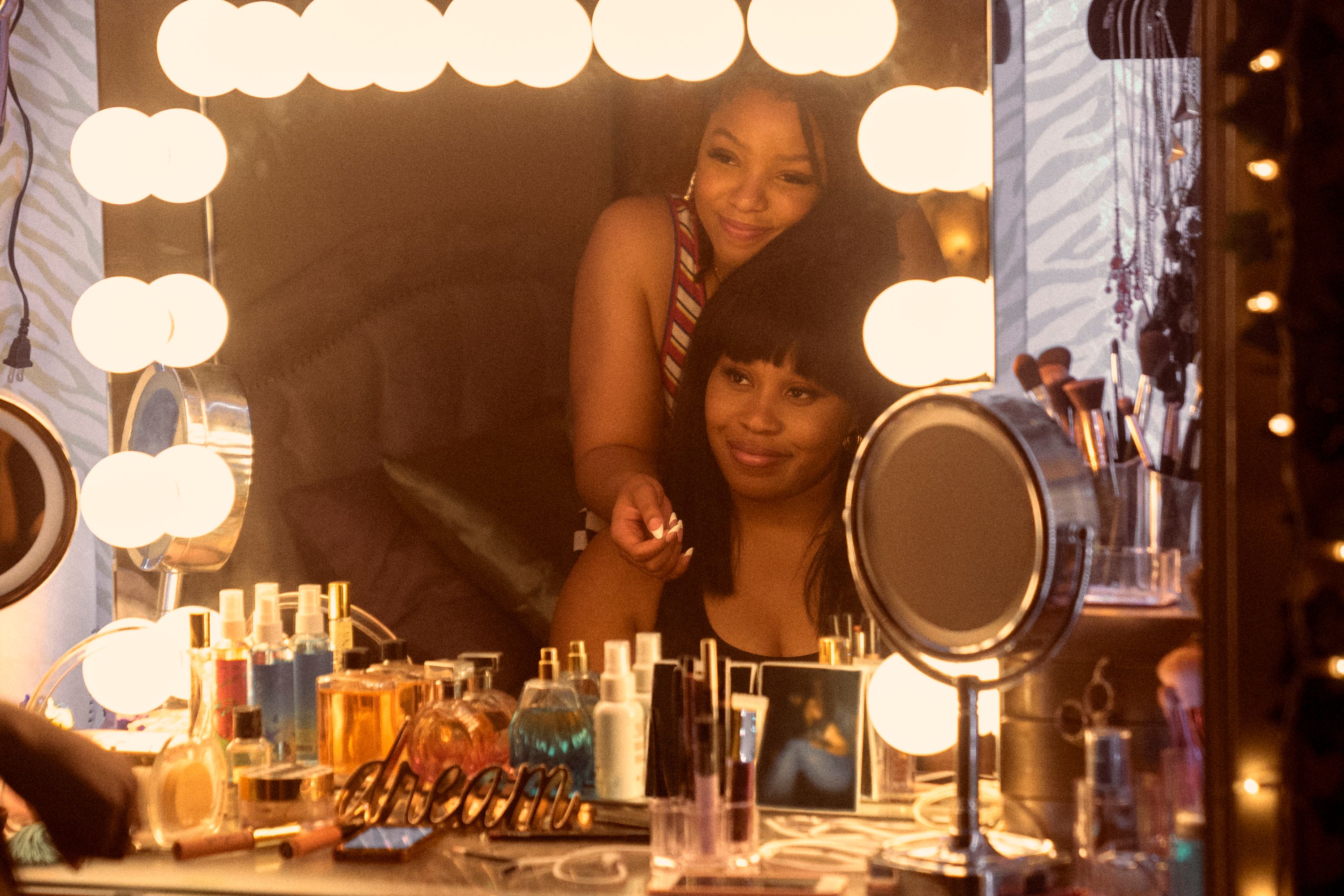 via Collider