As fans prepare for the return of the critically acclaimed series, a brand-new poster for the third season of The Mandalorian has been released, which features the titular character preparing for his next journey across the Star Wars universe. The poster showcases Din Djarin, the titular Mandalorian of the series, as he stands on top of his starfighter while wielding an ignited darksaber, which he won during the events of Season 2.
Alongside the appearance of the show's main character, the poster also features Grogu, who sits comfortably in the ship's cockpit. While the two may have parted ways during the season finale of the show's previous season, they made a brief appearance in The Book of Boba Fett, which depicted their heartwarming reunion. With eye-catching colors contrasting effectively with the sunset backdrop, the poster perfectly executes the show's tone while also keeping what's in store a complete mystery.
Specific plot details for the upcoming third season of the beloved series remain under wraps. However, given the information provided by the trailers released so far, it appears Din Djarin will be embarking on another epic adventure through the galaxy as he attempts to reclaim his Mandalorian identity. The show will feature the return of Pedro Pascal as the titular character, with Giancarlo Esposito as the villainous Moff Gideon, Carl Weathers as Greef Karga, and Katee Sackhoff as Bo-Katan. Additional returning cast members include Omid Abtahi, Emily Swallow, and Amy Sedaris. Alongside the return of familiar faces to the series, the show will also feature the appearance of Christopher Lloyd and Tim Meadows in undisclosed roles.
In addition to the latest season of The Mandalorian, the Star Wars franchise will continue in the realm of television with the release of several shows currently in production, such as Ahsoka, a live-action spinoff of the popular character starring Rosario Dawson, which will be released sometime later this year. Additional shows in currently in production include Star Wars: Skeleton Crew, by Spider-Man: No Way Home director Jon Watts, and The Acolyte, a series that will take place 100 years before the events of The Phantom Menace and focus on the rising powers of the Sith. While Star Wars may be taking a break from its traditional cinematic outing, the franchise remains strong, with many different shows still on the way.
The Mandalorian Season 3 will debut exclusively on Disney+ on March 1. Check out the official poster for the upcoming season below: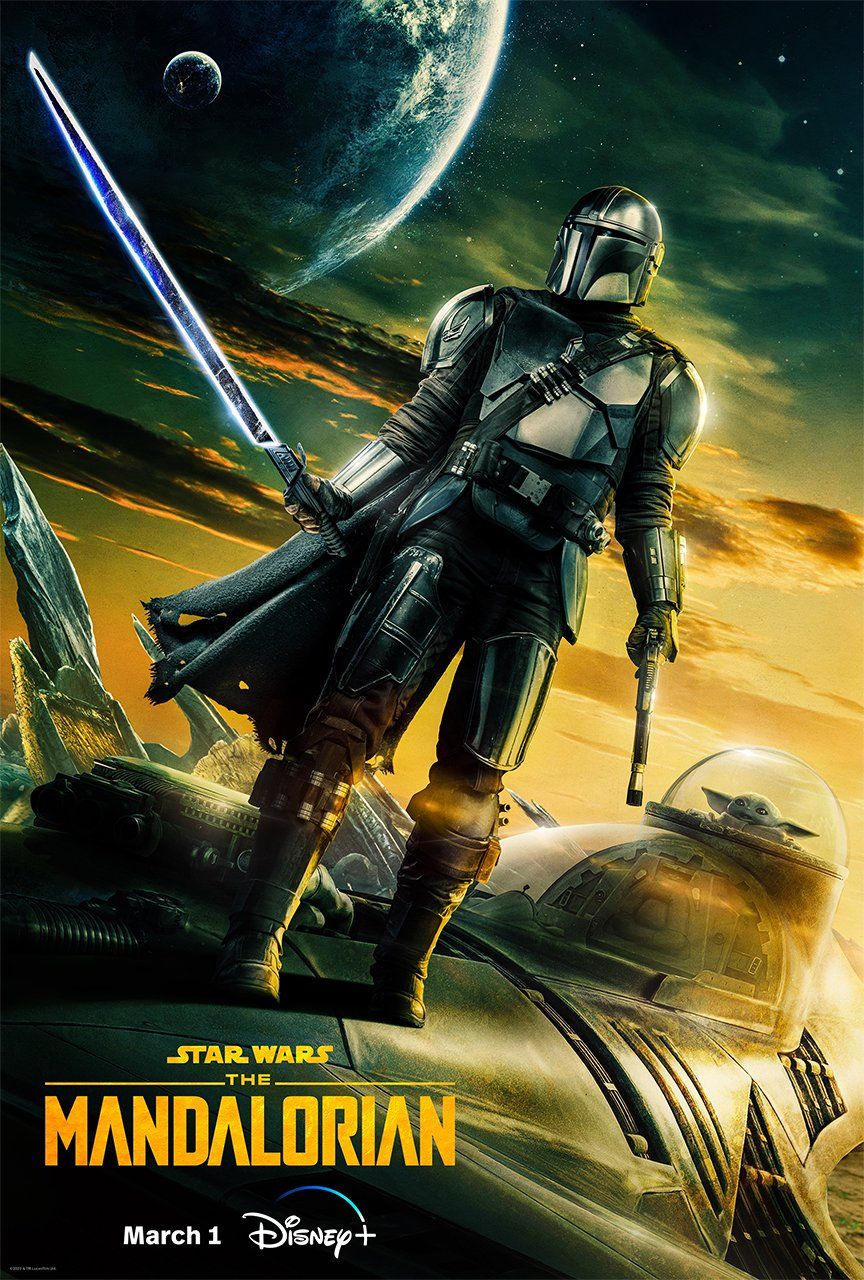 via Collider