As a kid, you may remember playing "Guess Who?" a board game where you tried to guess the other player's mystery person by asking questions that had "yes" or "no" answers. Now, a new Scream VI advertisement invites you to guess who the killer is in a promo that mimics the classic childhood game.
The mystery person is Ghostface, the killer that has been played by different people in each film across the franchise. Ghostface, as the promo shows, could be any one of the people on the cards. You see some familiar faces, such as Tara, the final girl from Scream V; Kirby, the surprise final girl from Scream 4; Gale, a legacy survivor that goes all the way back to the first Scream movie; Mindy and Chad, twins and survivors from Scream V; and Sam, another survivor from Scream V. You also see some new faces in the mix, and it leaves you guessing. Did a survivor finally snap and take on the mantle of Ghostface? Did one of the new faces get inspired by the Woodsboro murders and use said inspiration to go on a stabbing spree? We don't have the answers yet, but the promo does a good job of inviting us to place our bets on who the new Ghostface is.
The Scream franchise has been a pivotal part of horror pop culture since the release of the first movie in 1996, with the franchise going on to earn a collective total of around $740 million. Scream reinvented and breathed new life into the slasher genre as a whole while rewriting the old rules of horror set forth by Randy Meeks (Jamie Kennedy). Scream VI looks to give the franchise another fresh start, as it's set in a city as far away as possible from Woodsboro.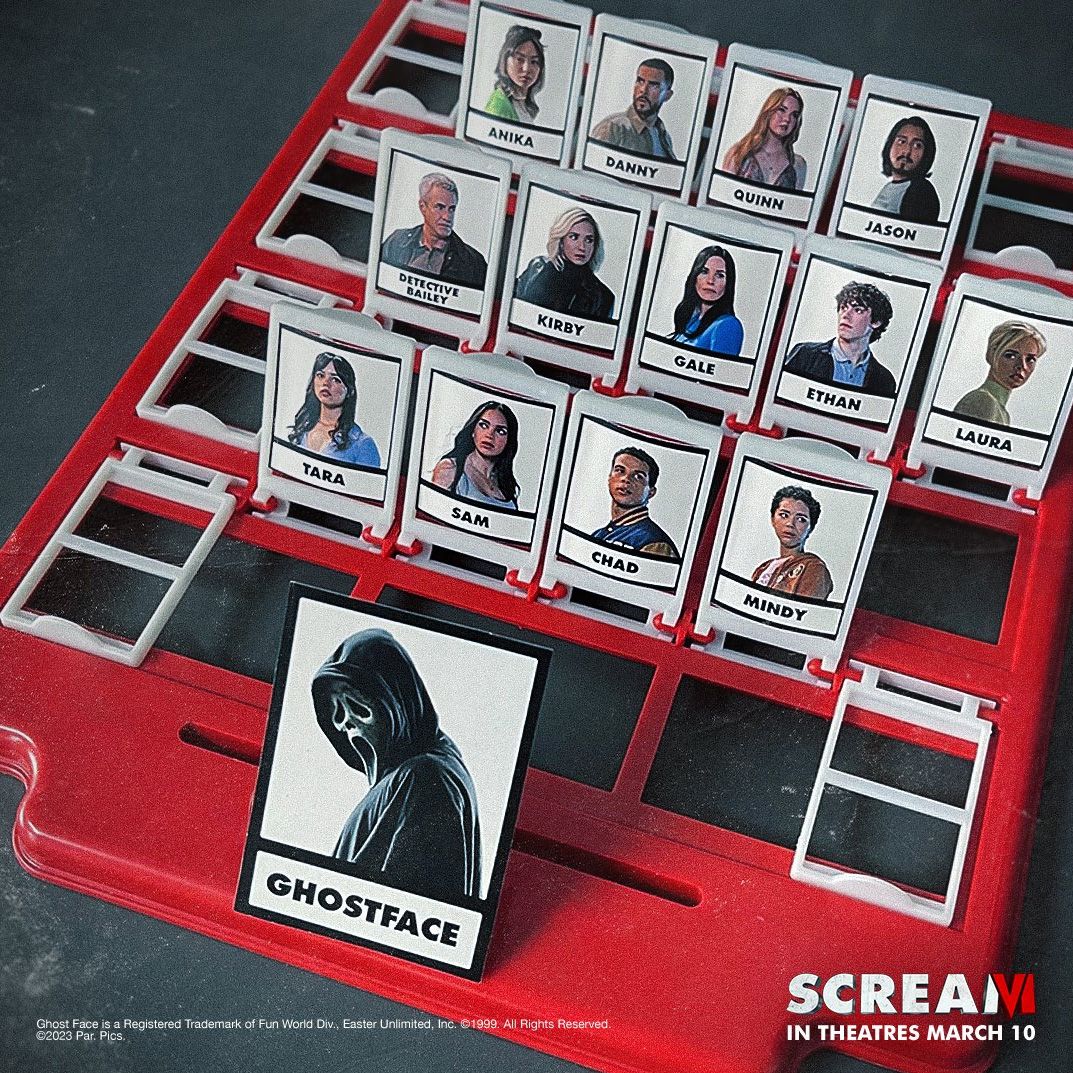 Who Are the Stars of Scream VI?
Scream VI follows the four survivors of the latest string of Ghostface murders in Woodsboro, who all leave for a fresh start in The Big Apple. But it seems like they cannot escape their past, as a new killer embarks on a hack-and-slash rampage. It stars Melissa Barrera, Jasmin Savoy Brown, Jack Champion, Henry Czerny, Mason Gooding, Liana Liberato, Devyn Nekoda, Jenna Ortega, Dermot Mulroney, Tony Revolori, Josh Segarra, and Samara Weaving. It is directed by Matt Bettinelli-Olpin and Tyler Gillett.
Scream VI will hit theaters on March 10.
via Collider