2023 is turning out to be the year of video game adaptations! From live-action to animation fans and gamers have a lot to look forward to. One animated feature that has fans excited is Nintendo's The Super Mario Bros. Movie. Featuring the likes of Chris Pratt, Anya Taylor-Joy, and Seth Rogen the movie has garnered attention for various reasons. As the year unfolds we are getting new looks at various fan-favorite characters which are joyously colored and intrigue us.
The movie's official Twitter handle has shared a new image of Luigi (voiced by Charlie Day) aptly captioned "When you really need your bro." In the new image, Mario's twin brother is seen atop a rock while lava flows beneath, he's hand-tied and being taken somewhere by the Shy Guys who are seen in their signature red hoods. Luigi is looking at a balloon that is full of more Shy Guys, and it looks like he really needs help.
The previously revealed trailers and character posters give us an idea of the vivid, colorful animation of the feature and the incredible attention to detail paid by the makers. By far we have seen various elements of the IP used in the movie like the karts and Rainbow Road from Mario Kart, the iconic Question Mark Blocks, construction girders from Donkey Kong, as well as Peach's Castle, to name a few. The feature is directed by Aaron Horvath and Michael Jelenic from a screenplay by Matthew Fogel.
What is The Super Mario Bros. Movie About?
While the plot details are scarce the movie is expected to follow the same game's storyline where Mario teams up with his brother to save a captured princess from Browser. The team and the talent behind the feature have taken their job very seriously and the results in the promotional material look accurate to its source material.
The movie's voice cast includes Pratt as Mario, Taylor-Joy as Princess Peach, Jack Black as Bowser, Keegan-Michael Key as Toad, Rogan as Donkey Kong, Fred Armisen as Cranky Kong, Sebastian Maniscalco as Foreman Spike, Kevin Michael Richardson as Kamek and Khary Payton as the Penguin King. Further, rounding off the cast are Charles Martinet, and Eric Bauza in undisclosed roles. Furthermore, Mario's original voice actor Charles Martinet will voice multiple surprise characters in the movie.
The Super Mario Bros. Movie will be released in theaters on April 7. Until then, you can view the new poster down below.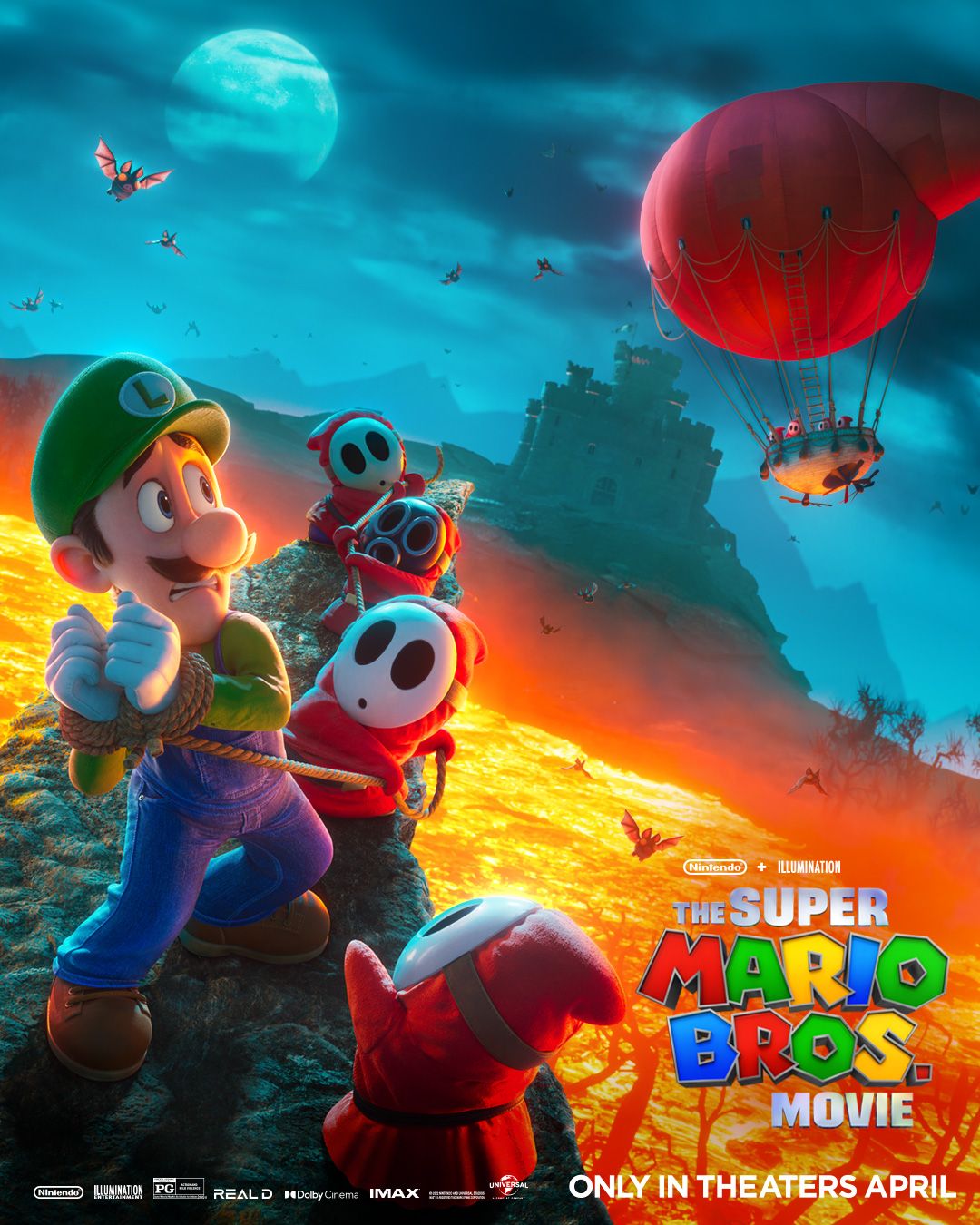 via Collider