As hype and anticipation continues to build for the release of The Super Mario Bros. Movie this April, the film's official Twitter account has revealed a brand-new poster, which showcases the iconic video game character as he embarks on his latest cinematic outing.
The poster features Mario himself leaping into the air with his fist rising above his head, perfectly recreating his iconic pose from the classic video games. Alongside the appearance of the titular character, the poster also features a vibrant and detailed background that captures the aesthetic of the games, such as floating platforms, pipes, bullets, and piranha plants. With eye-catching colors and nostalgic imagery, the poster also reflects the film's marketing campaign, which aims to re-introduce the character to the big screen as Nintendo continues expanding to other territories outside of video games.
Effectively capturing the spirit of its source material, the poster also reflects the overall dedication of Illumination Entertainment to honor the legacy of the original games. In contrast to the previous poster released, which showcased the entire cast of the animated film, the latest look at the film instead chooses to focus on simplicity, with the beloved video game icon front and center as a reminder of the original roots of the classic character.
The release of The Super Mario Bros. Movie further signifies a recent change in film adaptations of classic video games. In the past, video game movies were notoriously known for their poor quality. However, in recent years, the paradigm has shifted slightly, with several significant adaptations achieving both critical and box office success from several films, such as both Sonic the Hedgehog installments and Pokémon: Detective Pikachu, which made over $400 million. Most recently, the television adaptation of The Last of Us has achieved acclaim from both critics and audiences. With Mario receiving a second chance following the critical failure of the 1993 live-action film, the genre could potentially have a bright future.
Who Is In The Super Mario Bros. Movie?
Featuring the voice of Chris Pratt and Charlie Day as the titular characters, the film also stars Anya Taylor-Joy as Princess Peach, Jack Black as Bowser, Keegan-Michael Key as Toad, and Seth Rogen as Donkey Kong, among several others. With stunning animation bolstered by a cast of talented actors, The Super Mario Bros. Movie could prove to be one of the best video game adaptations yet. However, only time will tell when the film jumps into theaters this Spring.
The Super Mario Bros. Movie will debut exclusively in theaters on April 7. Check out the brand-new poster and official trailer for the upcoming film below.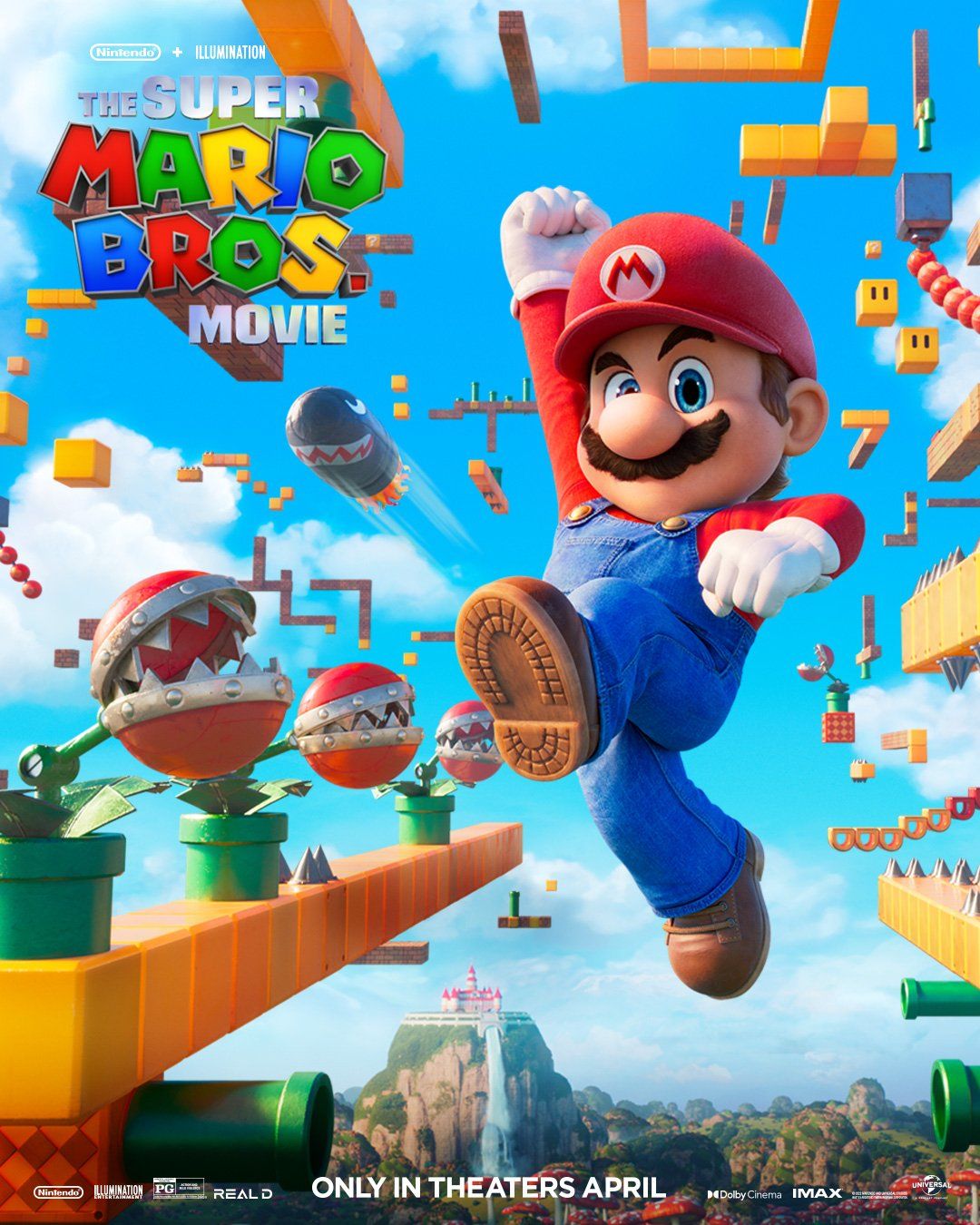 via Collider