The iconic group of besties is back, and they're raising their glasses high in a new poster for Focus Features' Book Club: The Next Chapter. Hop on board a gondola and explore the world-famous canals of Venice with Diane (Diane Keaton), Carol (Mary Steenburgen), Sharon (Candace Bergen), and Vivian (Jane Fonda). The image reveals the women dressed to kill in classy outfits and taking in the breathtaking views surrounding them. In the background, we see the gorgeous architecture that all of Italy is known for as well as the eye-catching Basilica di Santa Maria della Salute towering over the shoreline. Inviting audiences to turn the page for The Next Chapter, the poster reveals the film's release date to be this Mother's Day, May 14.
Book Club 2: The Next Chapter will catch up with the women whose lives were flipped upside down in the first movie after reading Fifty Shades of Grey. The film will catch up with each of the women where they are now with Vivian happily running her hotel chain and enjoying the new love she has with her old flame Arthur (Don Johnson), while Diane is still finding ways to balance her life with her daughters alongside her new relationship with Mitchell (Andy Garcia).
Continuing to work herself to the bone as a federal judge, Sharon is in need of a break from reality with her girls alongside Carole who's still enjoying the steaminess of a rejuvenated relationship with her husband. Deciding to set course for Italy and bask in all the beauty the country has to offer, the gals will quickly find themselves in the middle of another wacky adventure where they'll learn more about themselves and each other.
The Next Chapter will be helmed by returning director Bill Holderman who made his directorial debut with the original feature back in 2018. Like the first movie, Holderman will also serve the sequel as a producer and writer alongside Erin Simms. The feature will also include performances by Craig T. Nelson and Giancarlo Giannini. Brad Weston, Trish Hofmann, Enzo Sisti, and Andrew Duncan serve as executive producers.
Like the first film, we can expect the follow-up to be filled with comical mishaps, well-crafted character arcs, and incredible performances from an award-winning cast of Hollywood all stars. Gather your crew of besties and prepare for the adventure of a lifetime when Book Club 2: The Next Chapter arrives in theaters on May 14. Check out the poster below.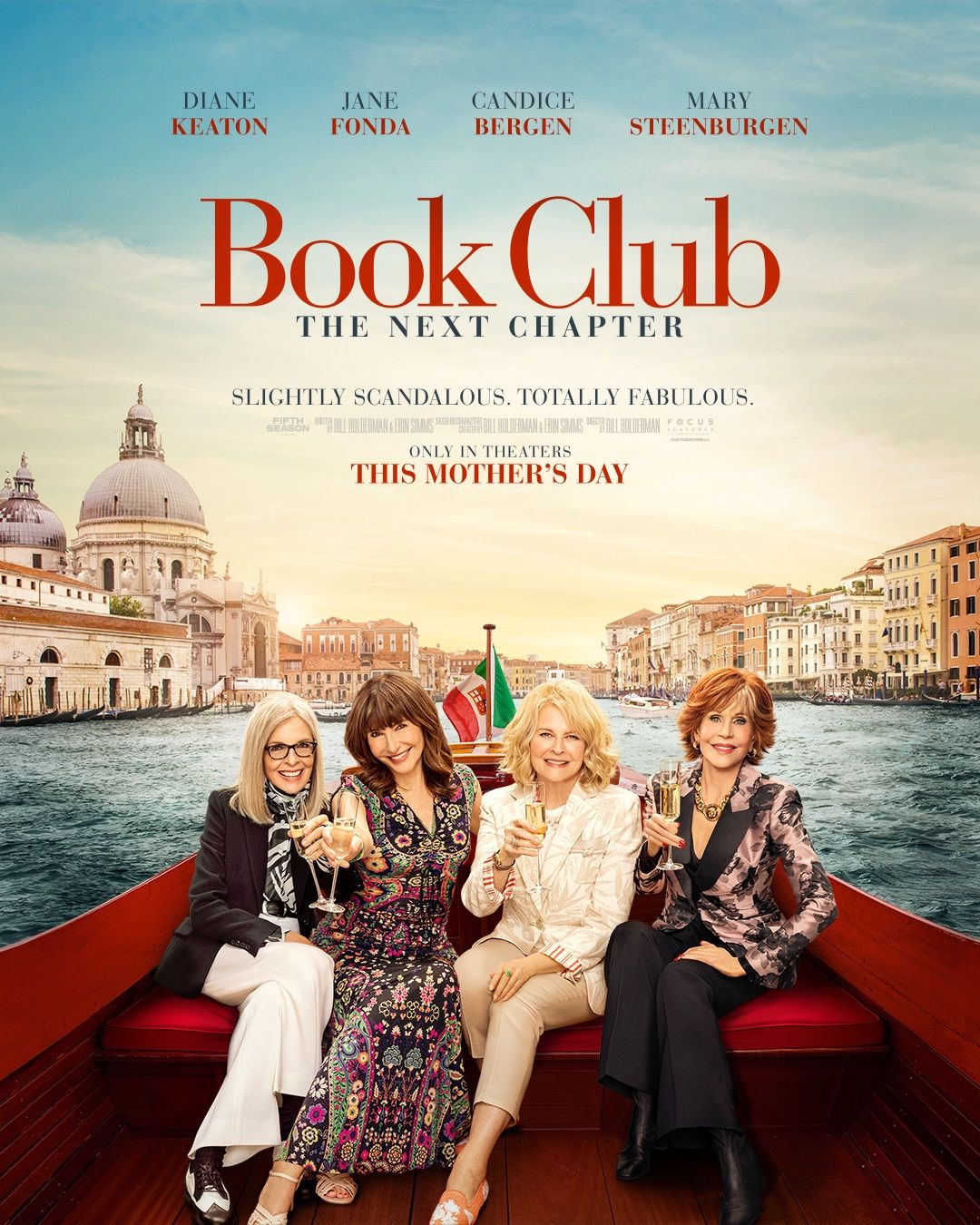 via Collider