What makes the Creed franchise so popular among fans is the fact that while being a high-intensity sports drama it also has a lot of heart. It is one of the connective tissues between the spin-off and the original Rocky franchise. After starring in the first two movies as Adonis "Donnie" Creed, Michael B Jordan is also getting into the director's chair with Creed 3, and by the looks of the promotional material the feature looks like everything fans want and then some more.
A new still revealed by the movie's official Twitter account sees Bianca and Donnie adoringly looking at each other while standing side by side. In the past movies, we've seen Bianca has been Donnie's strength, standing tall with him through all his career's ups and downs. The duo have a daughter together and the upcoming feature will have the familial bond as one of the running themes while continuing to lean into themes of loyalty, loss, and betrayal. The first-time director previously explained how emotional arcs were something he considered during the filmmaking process. "We really wanted to take advantage of the emotional journey of the characters, and put that into the ring and have it pay off in a physical way," he said.
What's Creed III About?
Set a few years after the events of the last feature, Creed 3 follows Donnie still dominating the boxing world. He is thriving in his career and family life, but things take a turn when his childhood friend and former boxing prodigy Damian resurfaces years after doing jail time, and he's coming for everything Donnie has worked so hard to build. The former friends get into the ring to settle the score, while Donnie must put his future on the line to battle Damian, who has nothing to lose. The movie has fans hyped enough with the previews, images and other promotional material the movie promises another high note in Donnie's story.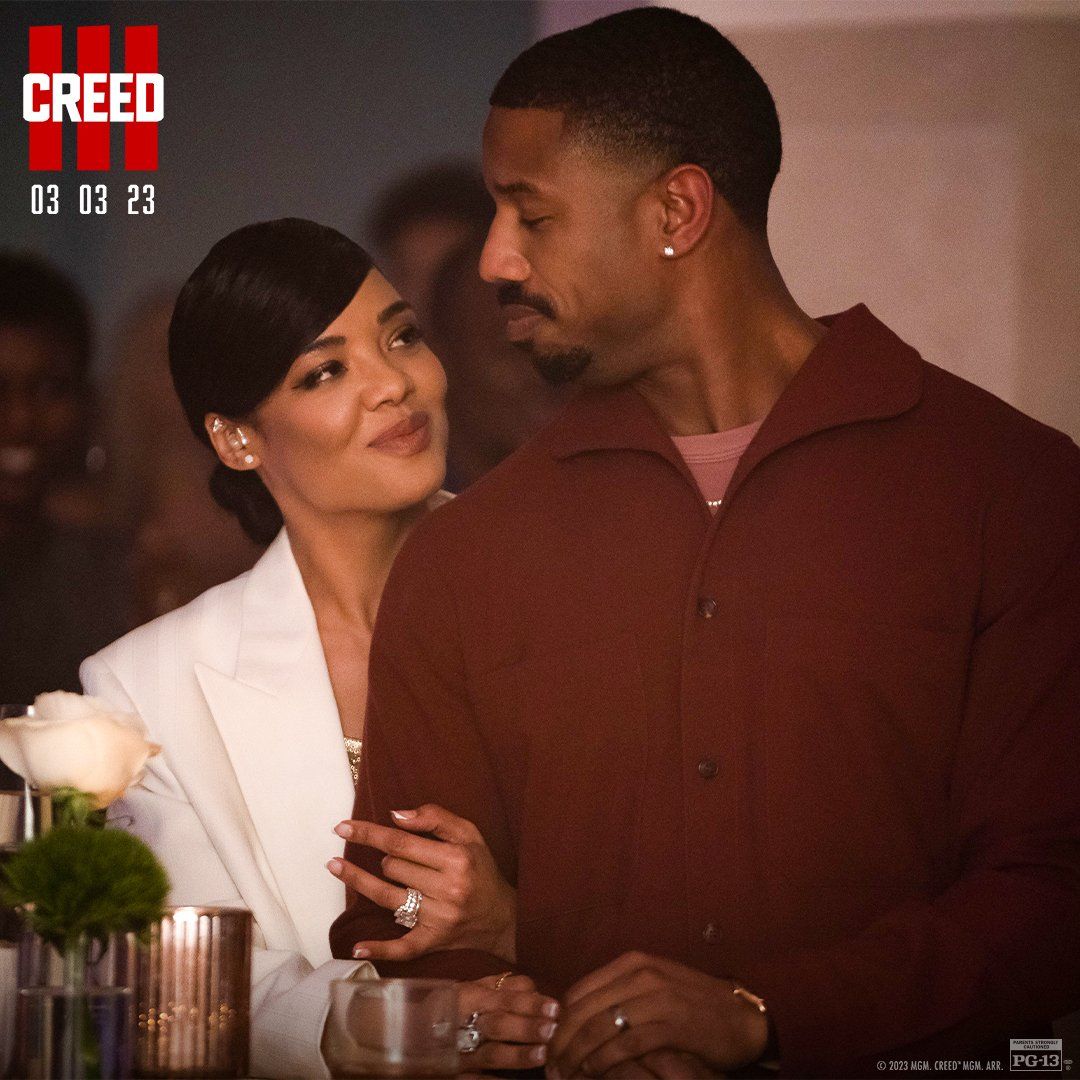 Jordan directs from a screenplay by Keenan Coogler and Zach Baylin, who co-wrote the story with Ryan Coogler. The movie features Jordan as Donnie, Tessa Thompson as Bianca Taylor, Jonathan Majors as Damian "Dame" Anderson, Wood Harris as Tony "Little Duke" Evers, Florian Munteanu as Viktor Drago, Phylicia Rashad as Mary Anne Creed. Furthermore, Tony Bellew reprises his role as "Pretty" Ricky Conlan while Selenis Leyva, Thaddeus J. Mixson, Mila Davis-Kent, and Canelo Álvarez have been cast in undisclosed roles.
Creed III hits theaters on March 3.
via Collider