Ghostface is on the move in a brand-new still from Scream VI. In the image, courtesy of IGN, the killer is in hot pursuit of his target – tattered robes and all! In the background, we see a projection of Ghostface's mask up against a white sheet with metal poles holding it up. Could this attack be happening at a summer screening of one of the Stab films? Or maybe it has something to do with the killer's lair, which serves as an homage to the franchise's slashers of yesteryear that we've caught glimpses of in teasers and trailers for the film? Whatever the case may be, judging by the giant slice taken out of the sheet, we're thinking that the killer was going for a surprise entrance.
The marketing team behind Scream VI has been really upping the ante when it comes to giving audiences a full view of what's to come when the terror returns to cinemas on March 10, 2023. Through teasers, posters, and images, the stage has been set for the murderer(s) to wreak havoc on New York City and the stoke has been building for the return of two legacy characters, four returning Scream 5 characters and a boatload of new-to-the-franchise additions.
Taking the gang out of Woodsboro and dropping them into the concrete jungle, Scream VI promises to be unlike any feature we've seen before it. Following the events of last year's film, viewers will catch up with Sam (Melissa Barrera), Tara (Jenna Ortega), Mindy (Jasmin Savoy Brown), and Chad (Mason Gooding) as they try to start fresh in the Big Apple. But, they can't seem to shake that cloud of darkness as Ghostface is back and ready to finish what was started. Somewhere along the way, they'll meet back up with legendary newscaster and franchise final girl Gale Weathers (Courteney Cox) as well as Scream 4 survivor Kirby Reed (Hayden Panettiere).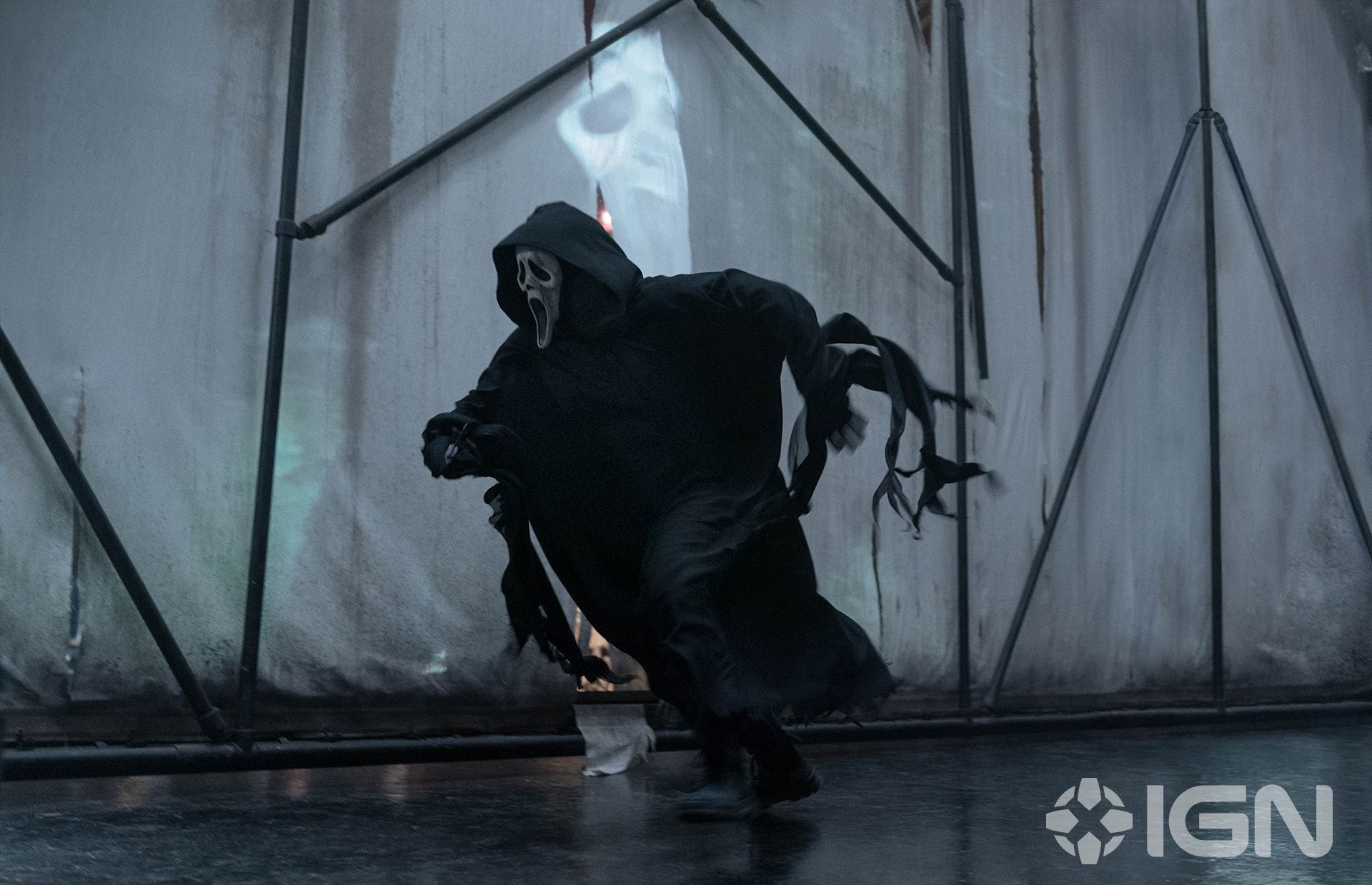 Also included in the cast are newcomers Samara Weaving (Ready or Not), Josh Segarra (Arrow), Liana Liberato (The Best of Me), Jack Champion (Avatar: The Way of Water), Devyn Nekoda (Degrassi), Tony Revolori (Willow), Dermot Mulroney (My Best Friend's Wedding), and Henry Czerny (The Other Half).
While we've seen previous films depart from the idyllic town of Woodsboro and move to locations including the fictional Windsor College in Ohio in Scream 2 and Los Angeles in Scream 3, Scream VI's backdrop of New York City will be the most bustling and thrilling setting yet. With Ghostface lurking on the subways, in bodegas, and up and down the avenues, returning directors Matt Bettinelli-Olpin and Tyler Gillett have teased that this will be the most adrenaline-fueled film the franchise has seen.
Scream VI arrives in theaters on March 10.
via Collider