The Kent family is back in a new poster for the third season of Superman and Lois! The CW shared the image through its official social media channels, where you can see Clark (Tyler Hoechlin), with his sons Jonathan (Michael Bishop) and Jordan (Alex Garfin) at the Fortress of Solitude. Bishop is replacing Jordan Elsass in the role of Jonathan, as the original actor had to leave the show due to personal reasons after portraying the character in the previous two seasons. The only member of the family who is absent in the poster is Lois Lane (Elizabeth Tulloch), although the character will continue to be a crucial part of the series, which returns to the CW on March 14.
The network also released a new trailer for the season earlier this week, where Lois tells Clark she believes she might be pregnant with their third child. Superman is also seen teaching his son Jordan how to use the powers he inherited from him, unlike his brother, Jonathan. The strongest punch the trailer delivers is the last son of Krypton racing as fast as he can to save Lois, who is standing in front of a collapsing Daily Planet building. The stakes have never been higher for this version of the man of steel, who is set in alternate universe despite coming out of the Arrowverse.
In the first season of the show, Clark and Lois return to Smallville, where they are reacquainted with Lana Lang (Emmanuelle Chriqui) and her family, while having to fight off Tal-Rho (Adam Rayner) and his allies. After depowering and defeating the villain, Superman buries his father's crystals from the Fortress of Solitude. During the second season, the hero must battle Bizarro after experiencing strange visions, while dealing with the consequences of the multiverse opening up and allowing people from the Inverse World into Metropolis.
Problems keep piling up for Clark, as The Walking Dead actor Michael Cudlitz has joined the cast of the series as Lex Luthor. This version of the iconic DC Comics villain should not be confused with the Arrowverse's iteration, played by Jon Cryer. It remains to be seen how Superman's nemesis will enter his life. In the meantime, you can stream the first two seasons of Superman and Lois on HBO Max while you wait for the third season to fly its way to the small screen on March 14.
Check out the new poster for the third season of Superman and Lois below: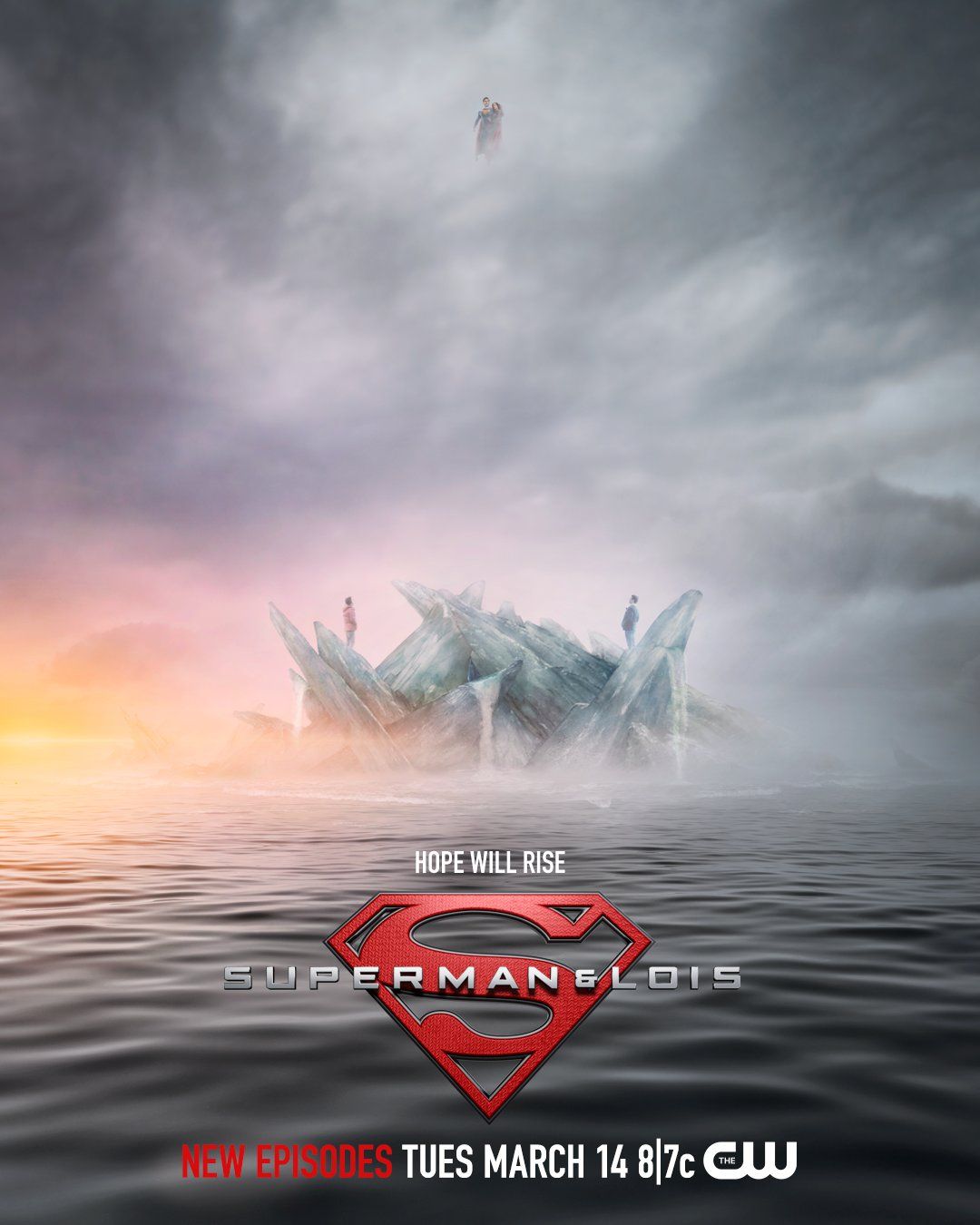 via Collider