Amazon Studios has released a new poster for Air, starring Ben Affleck and Matt Damon, merely days after launching the first trailer for the upcoming film. The biopic will explore the story of Sonny Vaccaro (Damon), a shoe salesman at Nike who works to sign rookie Michael Jordan to a deal to wear their shoes. Affleck himself directed the movie, in his first time helming a project since 2016's Live By Night. Despite being produced by Amazon Studios. Air will receive a lengthy theatrical release before heading to Prime Video later this year.
The poster shows the star-studded cast that will be joining Damon and Affleck in the film, which includes Jason Bateman, Chris Tucker and Viola Davis, who recently became the eighteenth person in history to achieve the EGOT status after winning a Grammy Award for the audiobook of her memoir Finding Me. The coveted honor can only be gained after an individual has won an Emmy Award, a Grammy Award, an Academy Award (labelled as Oscar in the acronym) and a Tony Award. The actress will also be seen later this year in The Hunger Games: The Ballad of Songbirds and Snakes.
Long-time collaborators Affleck and Damon will work together for the first time since they appeared in a brief cameo in 2019's Jay and Silent Bob Reboot. Nevertheless, their most popular feature is still Good Will Hunting, a psychological drama where Damon plays Will Hunting, a rebellious genius who doesn't use his potential and prefers to spend his days partying with his friends. After he meets Dr. Sean Maguire (Robin Williams), Hunting gains a different perspective on life, and decides to look for better opportunities for himself, including an advanced math class, and a romantic relationship with Skylar (Minnie Driver).
Air's screenplay was written by Alex Convery in 2021, when it was selected as a part of that year's Black List, which is an annual collection of the most-liked scripts in the industry that didn't get greenlit for production. Affleck and Amazon Studios decided to develop the project last year, with the rest of the cast joining the movie throughout the summer. The biopic hits cinemas on April 5. After its theatrical release runs its course, the movie will be available to stream on Prime Video. You can check out the new poster for Air below: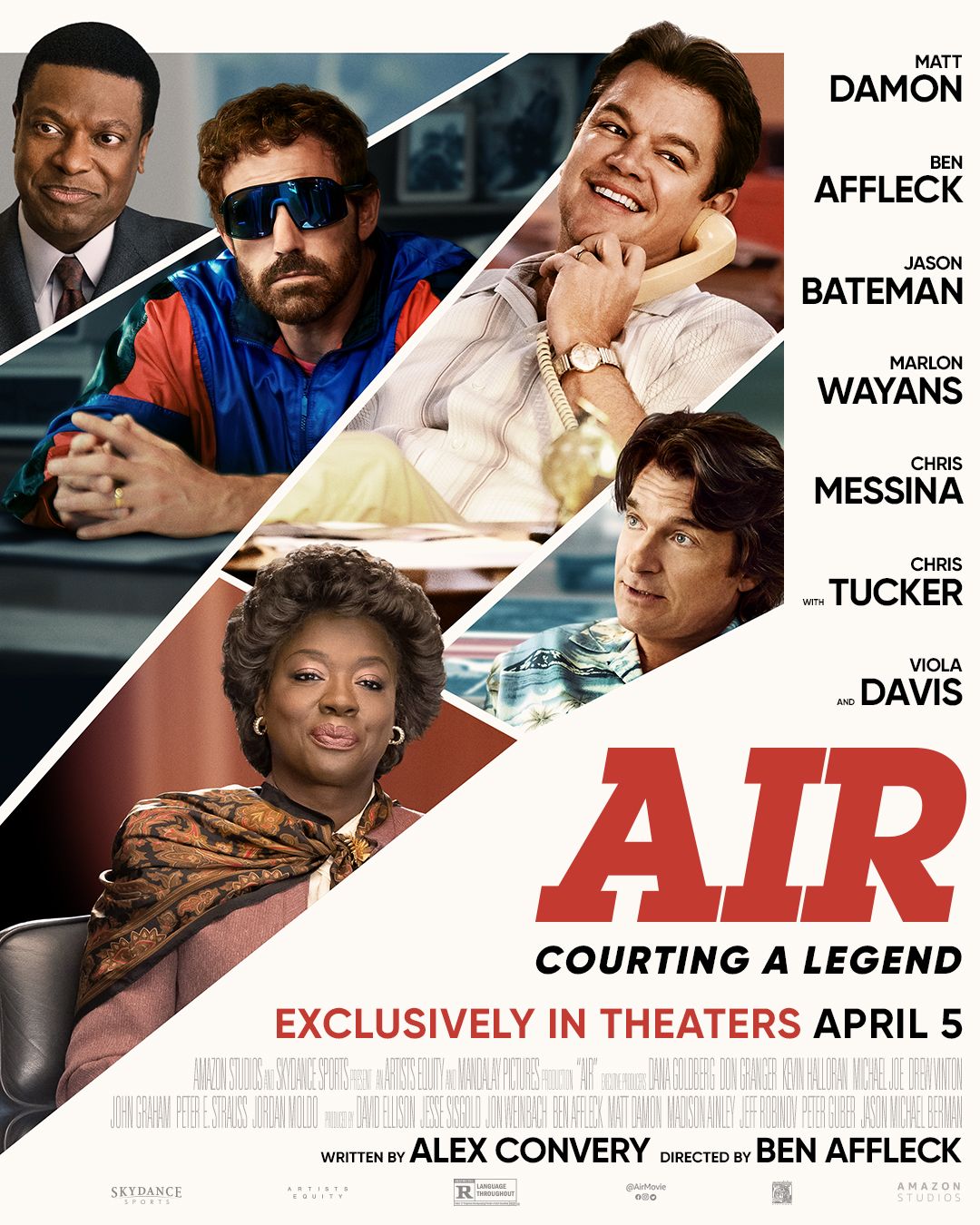 via Collider