The clock is ticking down, and soon we'll be off to the races alongside members of our big, happy on-screen family in Fast X. Over the now two-decade-spanning story, many new characters have hopped into the driver's seat to give the franchise a spin with familiar faces returning film after film. The next installment of the adrenaline-fueled story will feature a plethora of top Hollywood names including Rita Moreno, Brie Larson, Daniela Melchior, and Alan Ritchson as well as the much-talked-about casting of Jason Momoa in the role of the newest big-bad, Dante. After making audiences thirst for more following his knife-licking appearance in the film's trailer, Total Film has dropped a brand-new image of the villainous Dante.
It's clear from the shot that Dante must have an affinity for sharp and stabby weaponry as the character can be seen holding what else other than two knives. Dressed in a black suit jacket with navy blue patterning, it looks like the costume team took a note from Shotgun Wedding's wardrobe designers, who fashioned Lenny Kravitz in a very similar getup. With a white button-up doing the opposite of its purpose, Dante's shirt is wide open with long beaded necklaces hanging down from his neck. With a menacing look, Dante appears to be tossing some threatening vibes at whoever is just off to the side of the camera while three nervous henchmen wait for a sign from their boss.
As fans will know, the heart of the Fast & Furious franchise is all about family, and that theme will be working double time in Fast X. On one side, we'll see Dom Toretto (Vin Diesel) and his ragtag group of bonded misfits, and on the other, we'll see Momoa's Dante as a son with a plan for revenge. His character will be introduced as the son of Brazilian drug lord Hernan Reyes (Joaquim de Almeida), who was one of the primary antagonists in Fast Five and was murdered at the hands of Hobbs (Dwayne Johnson). While we didn't spot Dante during the major heist that took place in the franchise's fifth installment, the upcoming film will use flashbacks to show audiences Dante's perspective of the unfolding events. From what we've learned so far through teasers, trailers, and images, Dante will be a brutal force to be reckoned with on his bloodthirsty quest for vengeance.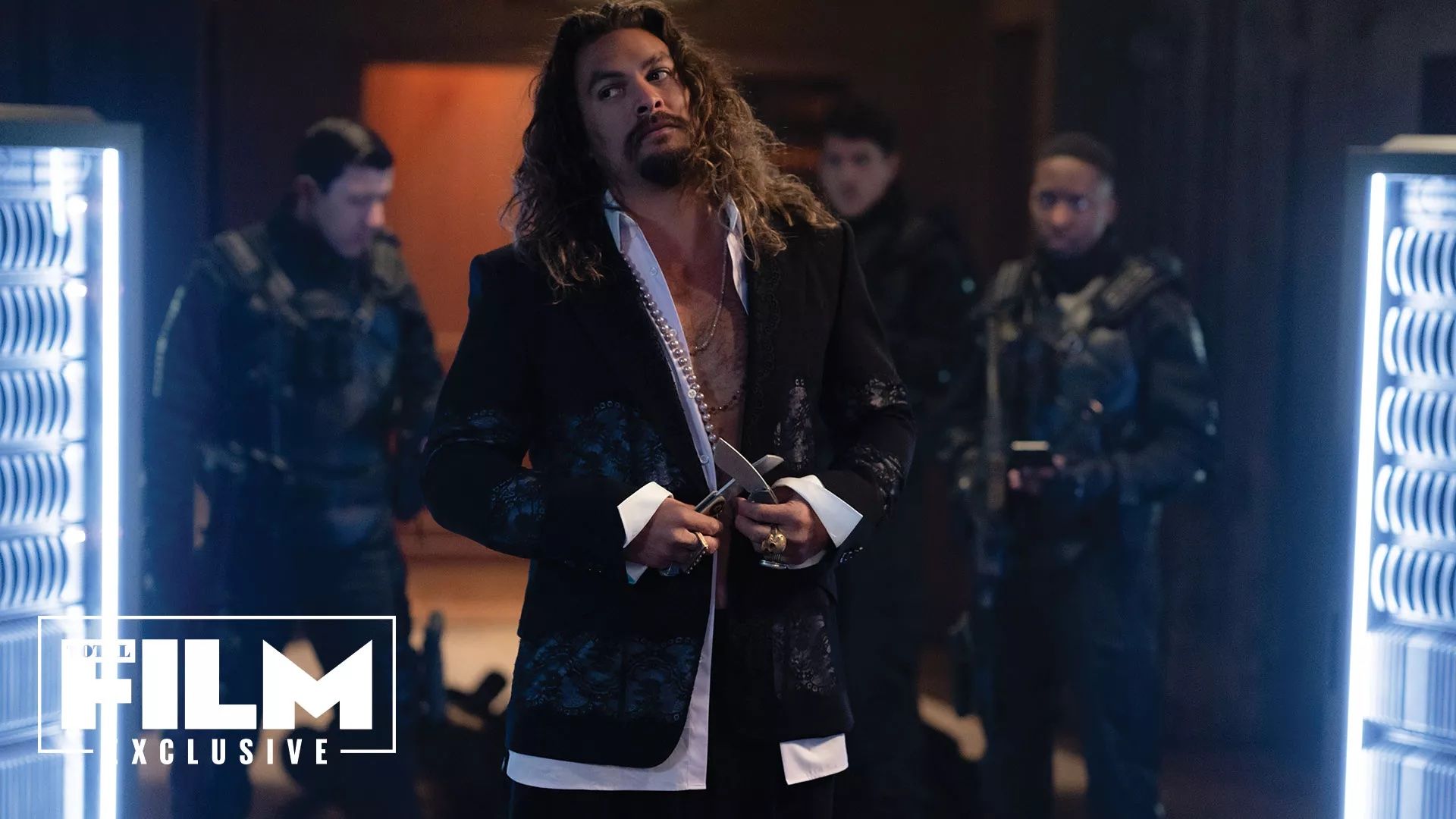 As for the rest of the cast, audiences will feel like they're at a family reunion with names like Michelle Rodriguez, Tyrese Gibson, Jordana Brewster, Nathalie Emmanuel, Chris "Ludacris" Bridges, Charlize Theron, Sung Kang, Helen Mirren, and so many more returning for more action.
Fast X crashes into theaters on May 19, 2023.
via Collider