Disney fans who were hoping for more of a classic rendition of the upcoming Haunted Mansion feature are in for a treat as a newly released poster looks to be keeping in line with the fan-favorite ride. While the 2003 Eddie Murphy-led film of the same name left out some major players including the Black Widow Bride and the Hat Box Ghost, from today's look, the Justin Simien (Dear White People) directed revamp will be staying true to the spooky-scary Disney ride.
In the poster, we see a shadowy figure that looks like a young boy standing in the middle of a long hallway that begins to twist into a ghostly dimension towards the end. Riders of the Disney attraction will certainly recognize the hallway, as it's a dead ringer of where guests queue up to board their buggies to the beyond. Dubbed the "portrait corridor," the waiting area almost directly resembles the poster's image with tall paintings lining the wall, illuminated by candlelight. Even the overhead lighting is on point, with the same chandelier-like fixtures casting a dim glow over the carpeted floor.
Beyond the film's logo, this is the first look we've received to better paint a picture of what to expect from the highly-anticipated feature. Although attendees of 2022's D23 expo received a teaser, nothing has been released to the public, but according to the movie's Twitter page, that's all about to change. Accompanying the premiere poster, the tweet's caption revealed that the debut teaser will be dropping tomorrow, so fans can expect ghostly visions to soon dance across their screens.
From what we know so far, the film will follow a single mom named Gabbie (Rosario Dawson) who has just purchased a mansion only to discover that it comes with some uninvited tenants. To help rid herself of her ghostly roommates, Gabbie enlists the help of a priest, a historian, a psychic, and a tour guide. Of course, things take a wild turn and hijinks ensue as the group comes face-to-face with beings from the beyond.
Boasting an all-star call sheet, Haunted Mansion will also star LaKeith Stanfield (Sorry to Bother You), Owen Wilson (Loki), Tiffany Haddish (Girls Trip), Danny DeVito (It's Always Sunny in Philadelphia), Winona Ryder (Stranger Things), Jamie Lee Curtis (Halloween), Dan Levy (Schitt's Creek), and Hasan Minhaj (The Daily Show). If you need any more convincing that Simien will be doing right by Haunted Mansion lore, it will help to know that the director is a Disney cast alum, meaning that he holds the story close to his heart.
Check out the poster for Haunted Mansion below and welcome the specters to a theater near you on July 28, 2023.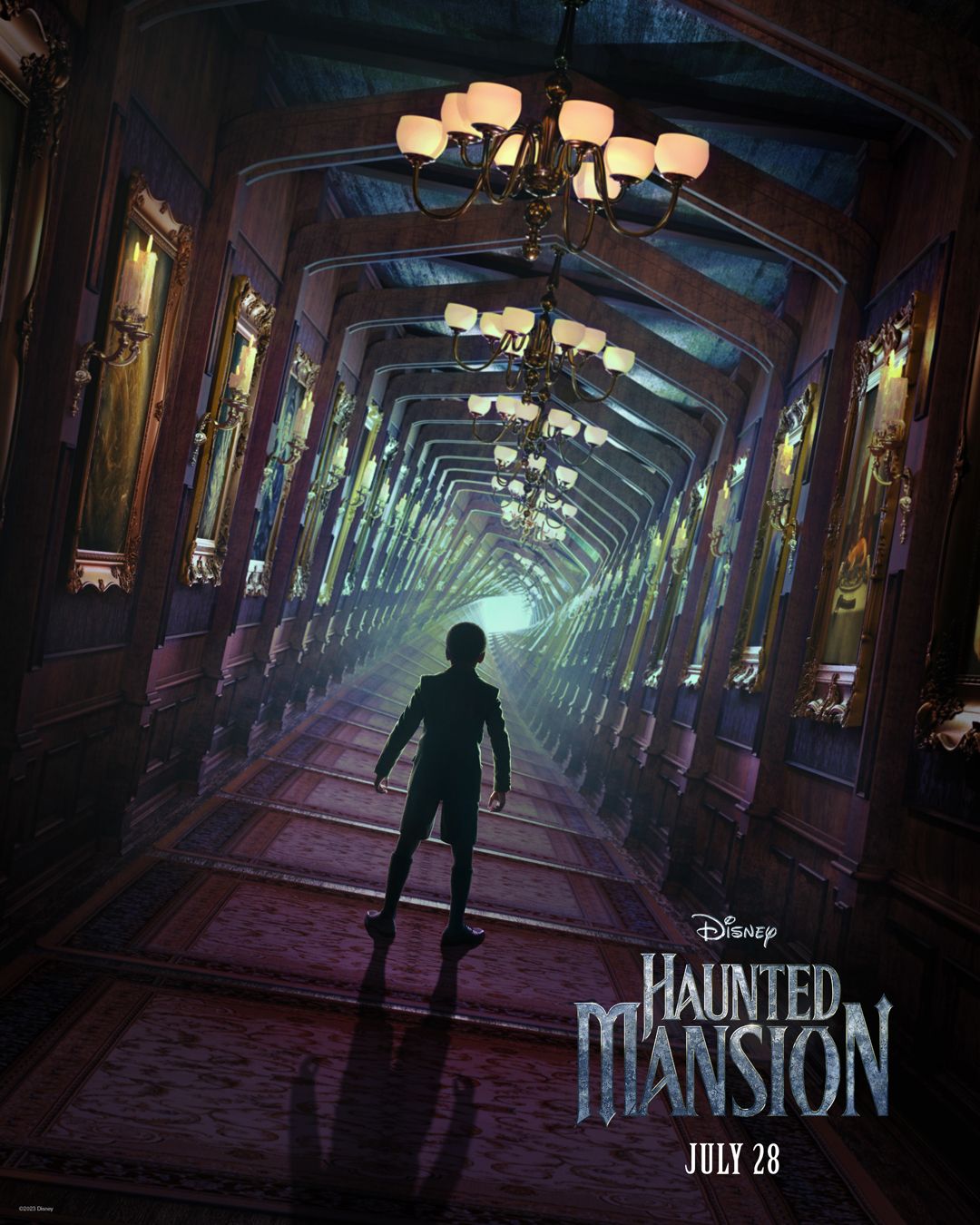 via Collider