We now have our first look at Hypnotic, the upcoming thriller from acclaimed director Robert Rodriguez. An exclusive image from the film has been revealed by Variety, which shows topliner Ben Affleck in action. While details on the film's plot remain slim, a logline for Hypnotic says that Affleck will play a detective who is investigating a series of inexplicable crimes while searching for his missing daughter, whose disappearance is somehow involved with a secret government program.
The first look from Variety shows Affleck with a concerned look on his face, holding up what appears to be a polaroid picture of his daughter. In addition to Affleck, Hypnotic will co-star an ensemble cast of Alice Braga, JD Pardo, Hala Finley, Dayo Okeniyi, Jeff Fahey, Jackie Earle Haley, and William Fichtner. Not much is known about the characters they will play, other than Finley will portray Affleck's missing daughter.
In addition to the first look, it was also reported that Rodriguez will screen a work-in-progress cut of Hypnotic at the upcoming SXSW Film Festival in Austin, Texas, on March 12. While the film is not fully edited, the screening will give festival attendees a taste of what the final cut of Hypnotic may have in store. Rodriguez is no stranger to SXSW, with the Texas native having premiered his 2019 film Red 11 at the festival.
Rodriguez will produce Hypnotic through his Troublemaker Studios banner, along with Jeff Robinov and John Graham for Studio 8, Mark Gill, Guy Botham, Lisa Ellzey​​​​​​, and Rodriguez's son Racer Rodriguez. The project was originally a collaboration between Studio 8 and Gill's Solstice Studios, but Solstice's distribution rights have since been sold to Ketchup Entertainment. In addition to directing and producing, Rodriguez penned the screenplay along with Racer and Max Borenstein.
Hypnotic is something of a passion project for Rodriguez, who is known for big-budget tentpoles like the Sin City and Spy Kids series. He also helmed 2005's cult classic The Adventures of Sharkboy and Lavagirl. Rodriguez previously told Collider he had been dreaming up Hypnotic for the last two decades, and described the film as "a Hitchcock thriller on steroids." He added that the film had "a lot of twists, a lot of turns," and was "very energetic."
Affleck, meanwhile, is revving up his engines for his next directorial feature, Air. The film, which co-stars Affleck and Matt Damon, will depict the inside story of Nike's efforts to sign NBA legend Michael Jordan to a shoe deal. He is also slated to reprise his role as Batman in the upcoming DC films The Flash and Aquaman and the Lost Kingdom.
Hypnotic will be released theatrically by Ketchup, though a premiere date has not been announced.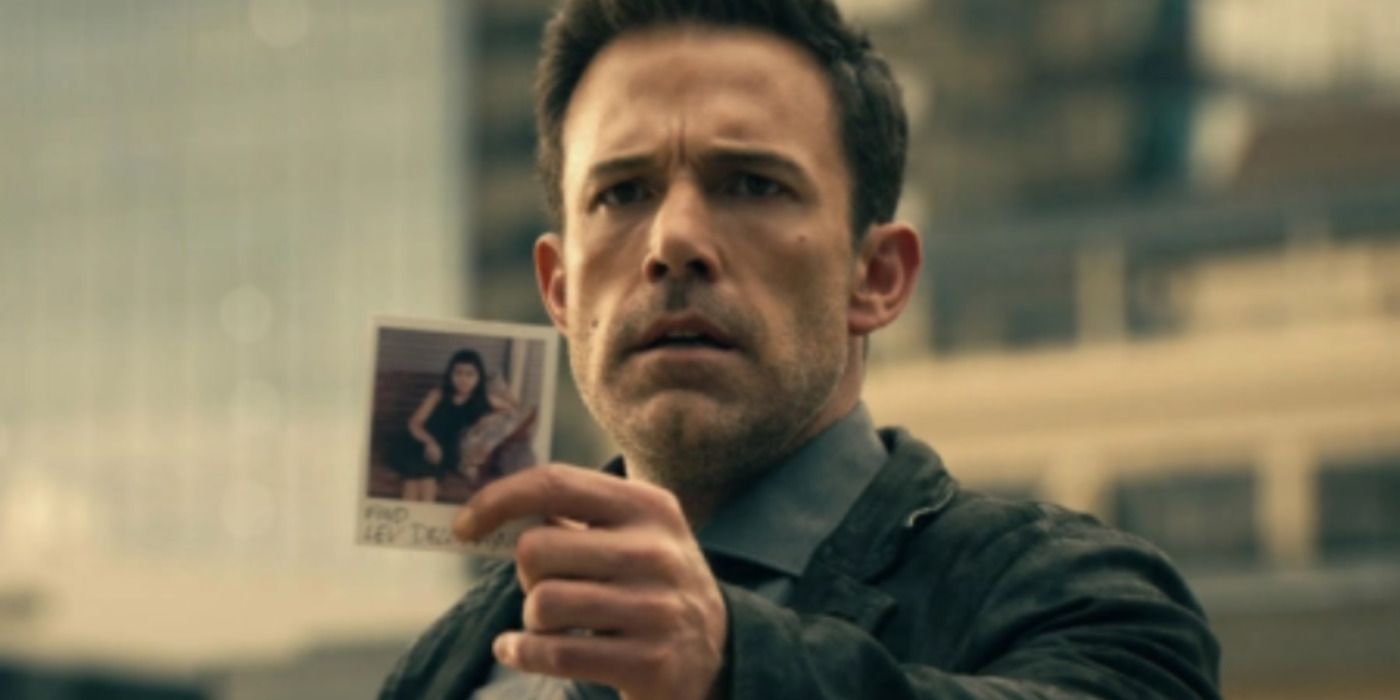 via Collider