We are not far off from the release of Spider-Man: Across the Spider-Verse; Sony's animated feature is set to bring back Miles Morales and set him off to a new adventure. The sequel to the Oscar-winning Spider-Man: Into the Spider-Verse aims to be bigger and better than its predecessor with new animation styles, artwork, and a plethora of Spider-People. What makes the Spider-Verse movies different from other superhero features is the fact that underneath all the stunning visual psychedelia, Miles' emotional arc takes centerstage. The tradition seems to continue with the upcoming feature, in a new interview with Empire Magazine, the team behind the movie talk about what's next for Miles.
The team also revealed a new image of Miles and Gwen literally hanging out together somewhere in Brooklyn. "The danger with a sequel is to go bigger just for bigger's sake," producer Amy Pascal says, "But all the bells and whistles are no good unless you care." She echoes the same sentiment as fans and assures, "the thing you'll care about most deeply is the connection between our young Spider-heroes." In the last feature, we saw Miles bonding with various Spider-People as they encourage and help him to become the best version of himself. Pascal further reveals that "this movie is a love story between Miles and Gwen."
Miles has Competition in Spider-Punk
And like any good love story Miles has some competition, "There's jealousy there," adds co-director Kemp Powers. "When Miles meets Gwen again, she's not wearing her ballet shoes; she's wearing Converse Chuck Taylors, which Spider-Punk gave her. Miles starts wondering, 'How close are these two?'" We knew Miles had a little crush on Gwen right from the start, the way he stammers in front of her, and even the trailer for the new feature shows him turning red when Gwen reaches out to him in his old room.
It'll be fascinating to see Miles fall for Gwen and get into the awkward phase that all teenagers go through in such situations. As miles came to terms with his new powers in the last feature the new movie will focus on how can he become the best version of himself taking up that responsibility. Writer-producer Christopher Miller notes, "With our movies, it's similar to what the Daniels did in Everything Everywhere All At Once." Adding, "You can have all the spectacle and action and visual insanity, but it has to be focused on an emotional journey you feel in your heart."
Spider-Man: Across the Spider-Verse will premiere on June 2. You can check out the new image below: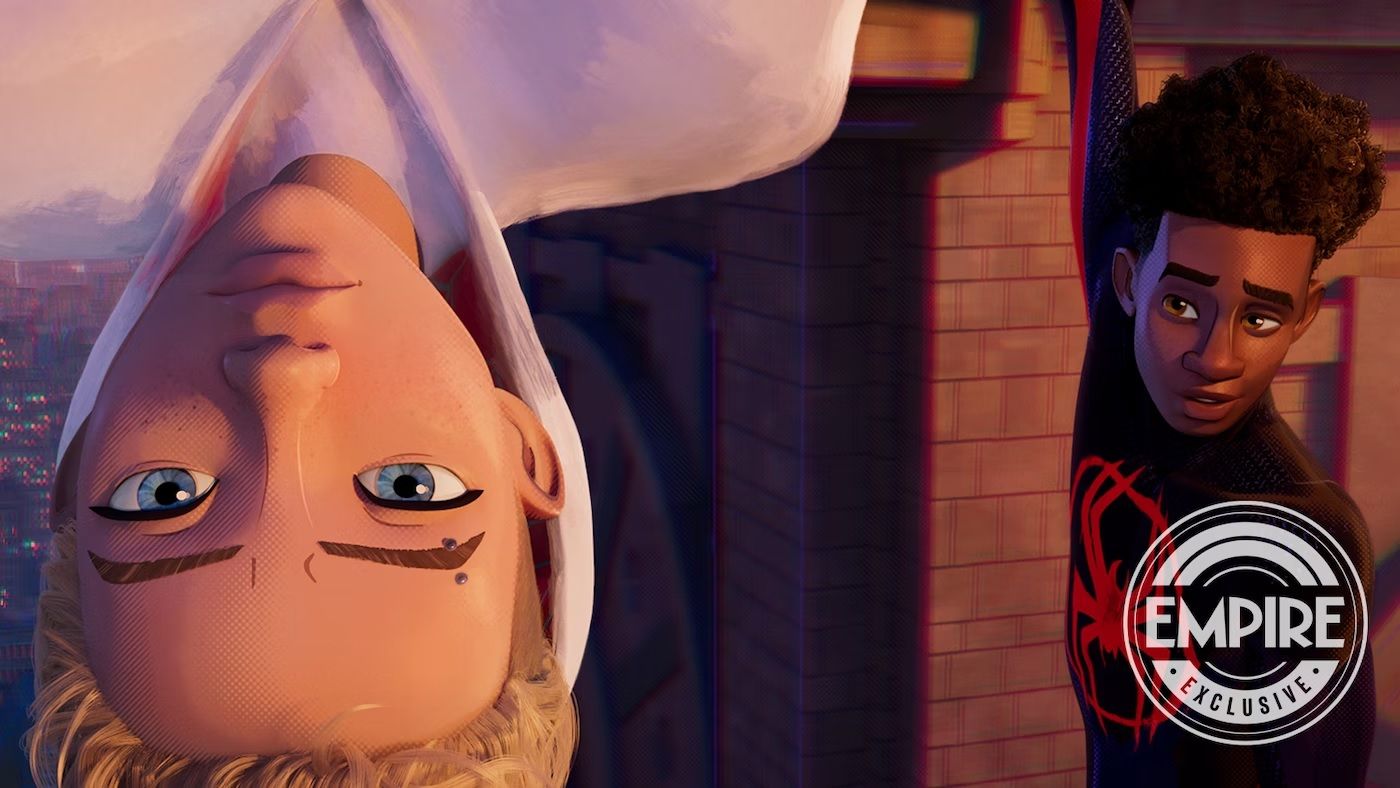 via Collider