If you couldn't get enough of the drama and romance from the first season of The Summer I Turned Pretty, you might want to check out the poster for the second installment. Prime Video's coming-of-age story about a girl caught in the middle of a love triangle has everything a good story about teens living their first romantic experience can have. The awkward flirting, dramatic exits and exciting rush of emotion are all a part of Belly's (Lola Tung) vacation, as she struggles to enjoy her summer without seeing herself involved in complex situations related to matters of the heart.
The show is actually an adaptation of Jenny Han's novel of the same name and, since the published work had two sequels to follow it, the fact that the platform decided to continue the story shouldn't come as a surprise. The Summer I Turned Pretty was originally released in 2008, when the adaption of Twilight was taking the world by storm with its tale of immortal vampires who were also amazing in-laws. The desire for more romantic stories from young audiences could be felt in the air, prompting Han's work to stand out as a love story that people wanted to read more from.
In the television adaptation of The Summer I Turned Pretty, Belly goes to a traditional summer vacation that her family organizes every year. As with every good love story involving childhood friends that begin to grow up, when the protagonist is around boys she used to know, they look very different this time around. The main conflict stars to develop when Belly's crush, Conrad (Christopher Briney), rejects her, arguing that he can only see her as a friend. When Belly begins to fall in love with Cam (David Iacono), Conrad seems to regret his decision, and begins to sabotage Belly's new relationship.
What's Next for Belly's Love Life?
When it was clear that The Summer I Turned Pretty was a success for Prime Video, the studio was quick to renew the series for a second season. It's Not Summer Without You is the title of the second book in the trilogy, which will presumably be used by the television adaptation to draw inspiration for the plot of its second installment. In that story, Belly's life takes an unexpected turn when a friend of the family passes away, threatening their traditional summer vacation with a possible cancellation, which would prevent her from seeing the boy she is in love with.
You can check out the official poster for the second season of The Summer I Turned Pretty below, before the series returns to Prime Video this summer: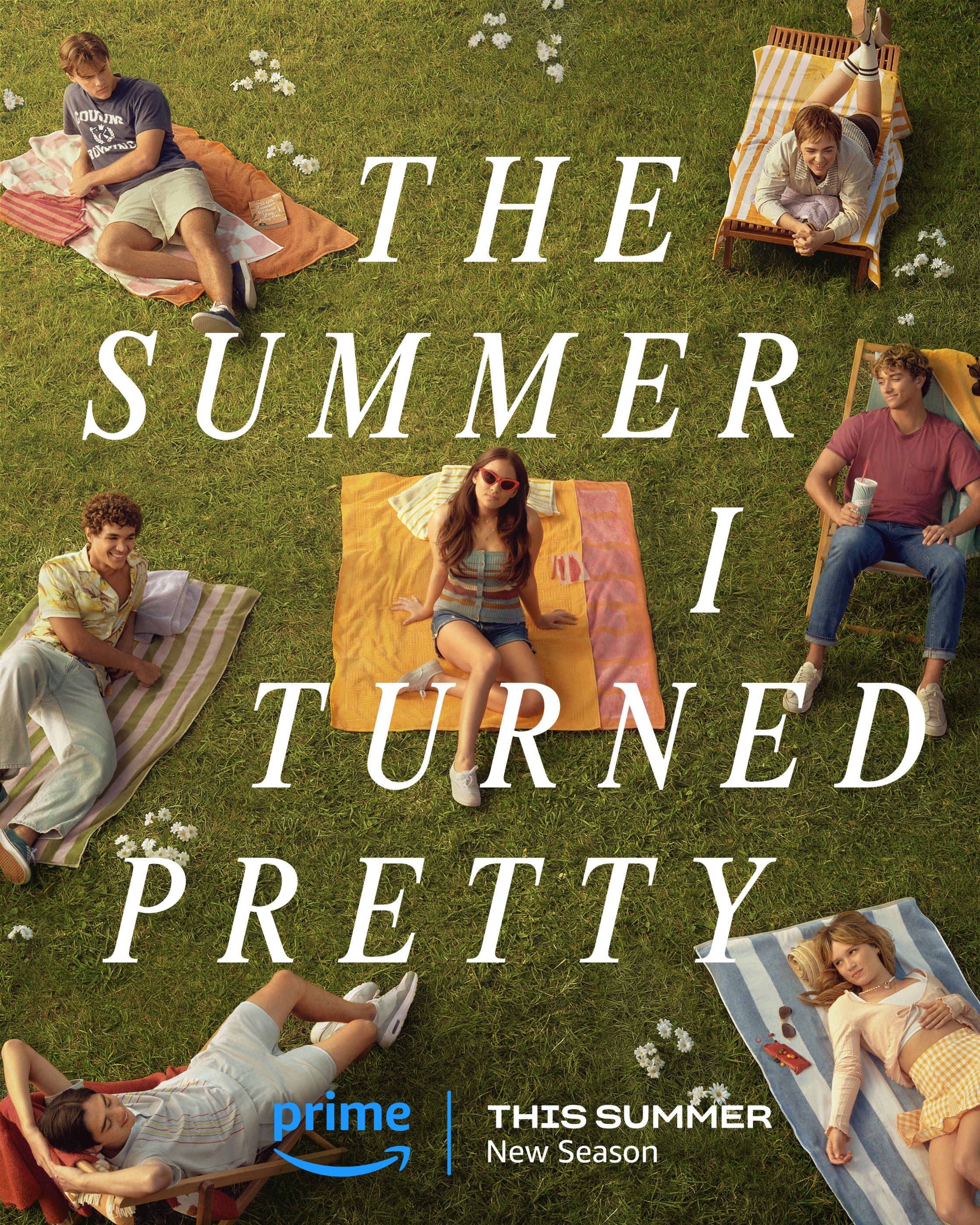 via Collider