Dynamite actress and Oscar recipient, Jennifer Lawrence is making things as uncomfortable as possible for Andrew Barth Feldman in a brand-new poster for Gene Stupnitsky's upcoming feature, No Hard Feelings. Showing off her sarcastic, comedic side that we all know and love, the film will feature Lawrence as a down-on-her-luck woman in need of some extra cash. That bankroll will come by way of two worried parents (Matthew Broderick and Laura Benanti) who are trying their best to prepare their introverted son Percy (Feldman) for the outside world.
Loudmouthed, crass, and refusing to live by the rules, the new poster perfectly encapsulate the personifieds shock value that is Lawrence's Maddie. The poster sees Maddie and Percy cheek to cheek with Maddie tossing a seductive look at the camera while squeezing Percy's surprised face in between her thumb and fingers. While she's trying her best to seduce the young man and give him the adult crash course of his life, from what we've seen in the film's recently released red band trailer, Percy will prove to be a harder challenge than initially thought. Also starring in the Sony feature are Natalie Morales and Hasan Minhaj.
Sure to be turning heads at what appears to be a high school sporting event, a newly released photo shows the unlikely duo sitting in the bleachers. Again cranking her extra dial to an 11, Maddie showed up to the game wearing a beer helmet – albeit not locked and loaded with an ice-cold brewski. As shocked as ever, Percy's mouth hangs open as he stares at the gleeful Maddie who's truly in it to win it. The raunchy and comedic film will no doubt be another welcomed return for Lawrence who, following 2019's Dark Phoenix, took a brief hiatus from the world of acting. Making her comeback in Adam McKay's satirical black comedy Don't Look Up and the critically celebrated Lila Neugebauer-helmed drama, Causeway, No Hard Feelings will bring the actress back to the comedy genre that she's so able to knock out of the park.
Who's Behind No Hard Feelings?
Known for penning episodes of The Office and co-writing Jake Kasdan's Bad Teacher, No Hard Feelings will serve as Stupnitsky's sophomore helmer following 2019's laugh-riot, Good Boys. Teaming up with fellow Good Boys alum and Dirty Grandpa scribe, John Phillips, the duo also penned the comedy's script. Along with starring, Lawrence will also produce, a decently new job she's been leaning towards since launching her Excellent Cadaver banner back in 2018. Also included in the production team will be Alex Saks, Naomi Odenkirk, Marc Provissiero, and Justine Ciarrocchi with Phillips and Kerry Orent executive producing.
Check out the poster and still for No Hard Feelings below and catch the comedy when it arrives in theaters on June 23.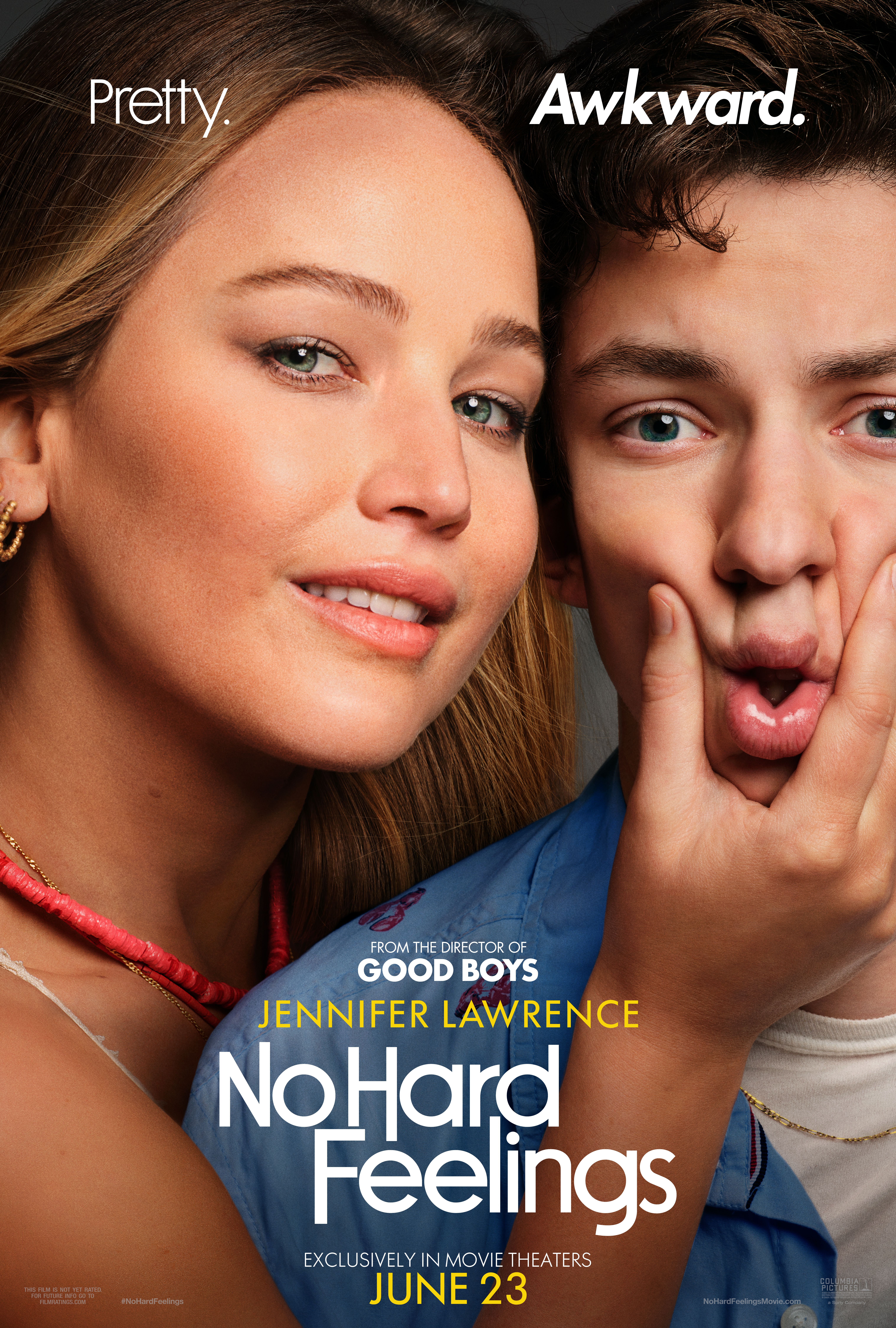 via Collider