Everyone's favorite flock of flightless birds will be soaring back onto our screens later this year in Chicken Run: Dawn of the Nugget, the follow-up to 2000's Chicken Run. Now, ahead of the film's debut at France's Annecy International Animation Film Festival in June, Netflix has shared a new image from the film showing the returning characters of the film.
The image shows the first film's protagonist Ginger joined once more by rats Nick and Fetcher, fellow hens Mac, Bunty, and Babs, as well as rooster Fowler. While Dawn of the Nugget will see the return of beloved characters, not all of the first film's acclaimed ensemble voice cast will be reprising their roles; Ginger and Rocky voice actors Julia Sawalha (Absolutely Fabulous) and Mel Gibson will not be returning for the sequel, with their characters being voiced by Shazam!'s Zachary Levi and Westworld's Thandiwe Newton respectively.
The pair are not the only actors who won't be returning for Dawn of the Nugget, with Timothy Spall (Nick) being replaced by Romesh Ranganathan, and Phil Daniels (Fetcher) being replaced by Daniel Mays. Following the passing of Fowler voice actor Benjamin Whitrow in 2017, that role will instead be played by David Bradley. Reprising their roles however will be Imelda Staunton (Bunty), Jane Horrocks (Babs), and Lynn Ferguson (Mac). Also joining the cast will be The Last of Us star Bella Ramsey (Molly) as well as Nick Mohammed (Dr. Fry) and Josie Sedwick-Davies (Frizzle).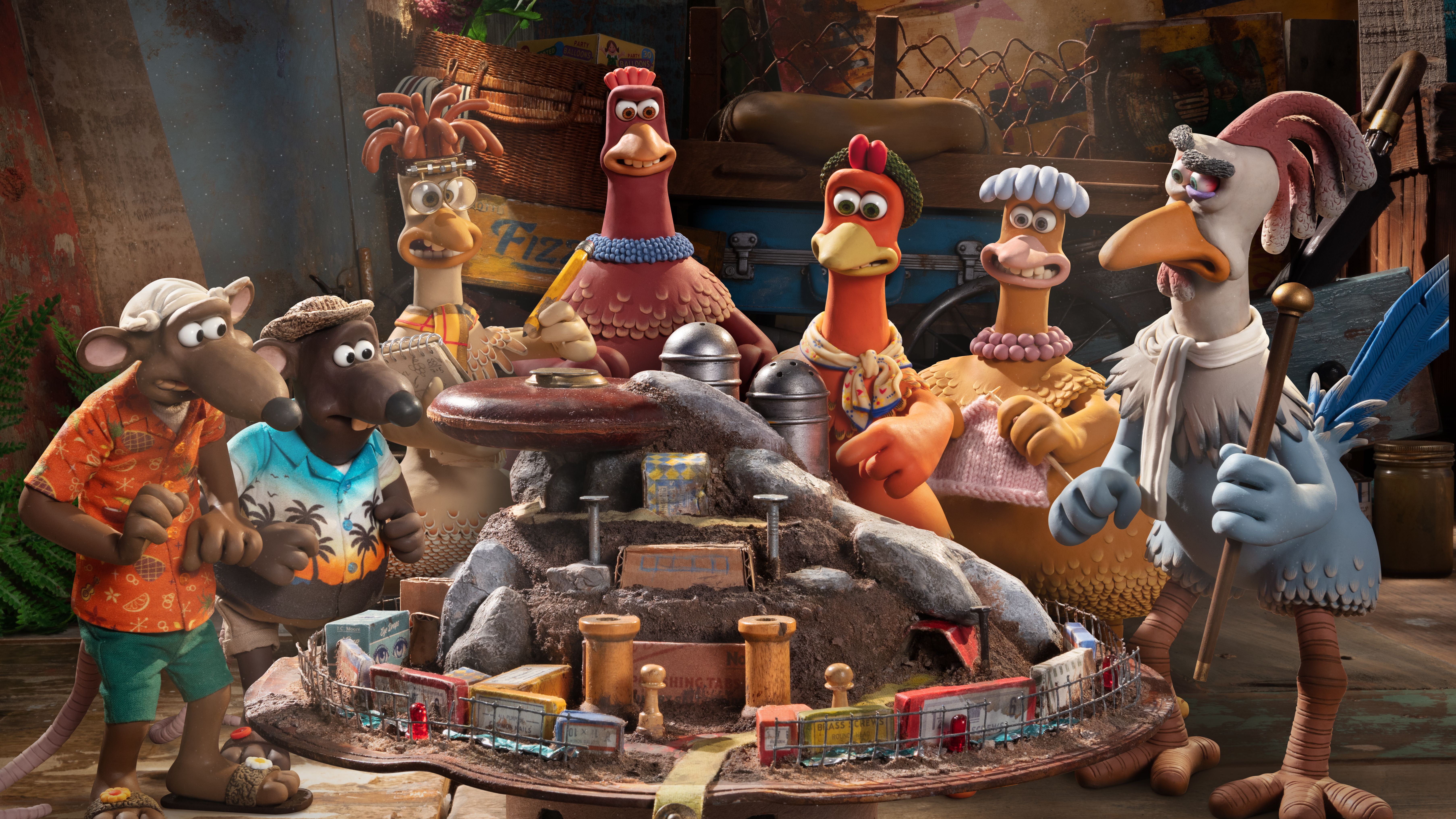 What is Chicken Run: Dawn of the Nugget About?
The film was first announced back in 2018, with the first teaser image coming almost four years later in January 2022 following a COVID-related delay. While the finer details of the plot remain under wraps prior to the film's debut at Annecy, the official plot synopsis of the sequel reveals "having pulled off a death-defying escape from Tweedy's farm, Ginger has finally found her dream — a peaceful island sanctuary for the whole flock, far from the dangers of the human world. When she and Rocky hatch a little girl called Molly, Ginger's happy ending seems complete. But back on the mainland, the whole of chicken-kind faces a new and terrible threat. For Ginger and her team, even if it means putting their own hard-won freedom at risk — this time, they're breaking in!"
With over two decades passing since the release of the first Chicken Run, old and new fans alike can catch the long-awaited sequel to the beloved film when it releases exclusively on Netflix on November 10 of this year.
via Collider