The summer movie season is almost here, and with that comes the hotly anticipated release of The Flash, which dashes its way into theaters this June. In celebration of the upcoming arrival of the second trailer, James Gunn has shared via Twitter a new poster from the film, teasing a team-up of both new and familiar heroes.
The poster features the film's titular hero at the center as yellow lighting courses through with his new costume. However, Barry Allen won't be facing the latest world-ending threat alone as the poster also features the appearance of Batman, played by Michael Keaton for the first time in over 30 years, alongside Supergirl (Sasha Calle). While the poster doesn't provide or tease any new details from the film, it does showcase that the story will feature high stakes as the characters stand in ruins as they prepare to fight threats across the multiverse.
With eye-catching colors radiating off the costumes of the movie's heroes, the poster effectively showcases what fans look forward to as they prepare to step into a new adventure across the multiverse. With Keaton set to return as Batman, the poster also highlights his character as the Bat-Jet can be seen looming in the distance, likely offering fans a wave of nostalgia for the classic Tim Burton-directed films. With the movie set to debut in theaters this June, fans still have a couple of months to wait for the ultimate DC team-up, but with the marketing campaign picking up momentum, it won't be too long before something new comes just around the corner.
'The Flash' Sets Up a New Era for DC's Heroes
The release of The Flash comes after Gunn's transition to DC Studios, in which he plans to retool the franchise in a new direction with a reboot of the classic characters. Following the release of the titular character's first solo film, DC's 2023 slate will continue in August with Blue Beetle and will finish in December with Aquaman and the Lost Kingdom, featuring the return of Jason Momoa to the lead role. However, as an era ends, a new one begins. With Gunn now entirely on board, the franchise will be taken in a new direction beginning in 2025, kicking off with Superman: Legacy, which Gunn will write and direct. With so much in store, fans have much to look forward to as their favorite characters return to the big screen in a new way.
The Flash runs into theaters on June 16. Check out the brand-new poster below, and be sure to stay tuned for the latest trailer for the upcoming superhero flick.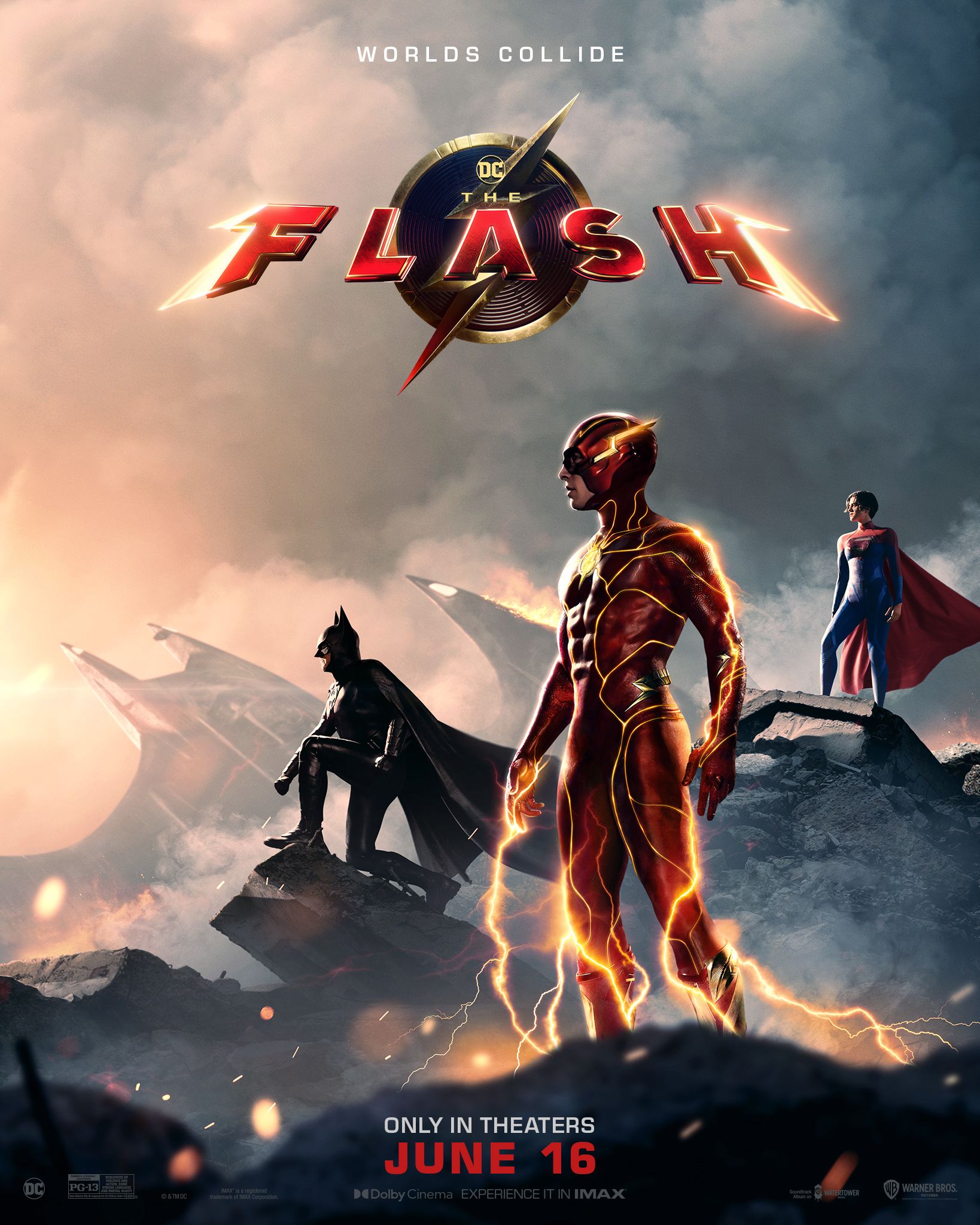 via Collider