Halle Bailey is about to break through to the other side in a newly released Dolby poster for The Little Mermaid. Letting her curiosity get the best of her, the image sees Bailey's Ariel swimming just below the surface of the water. With her hand extended upward, it's clear that she can't wait to be part of another world. As we've seen from other images and teasers, the vibrant under the sea world will be brought to life in Disney's latest live-adaptation of an animated classic, something that's apparent in this poster that perfectly captures the complex blues of the ocean which are shaped by the rays of sunlight shooting through.
With a film on a grandiose scale like The Little Mermaid, there's no other way to experience it other than by way of Dolby Cinema. With the vibrant sights and delightful sounds that will play out during the two hour and fifteen-minute long film, Dolby will provide the very best of the best in quality. So far this year, audiences have been treated to the Dolby experience through films like Scream VI, Creed III, Ant-Man and the Wasp: Quantumania, and many others, making The Little Mermaid viewers the next in line for this all encompassing experience.
A reimagining of an old classic, The Little Mermaid follows the tale of a youthful mermaid named Ariel (Balle) who dreams of the world above the sea. The youngest daughter of King Triton (Javier Bardem), Ariel is kept under the watchful eye of her father and his subjects. But, after a trip to the water's surface introduces her to the handsome Prince Eric (Jonah Hauer-King), Ariel is ready to ditch everything she knows and take on the life of a human. Seeking out the only creature who can make this happen, Ariel strikes up a deal with the sinister sea witch, Ursula (Melissa McCarthy), to give her the life of a land-walking woman. But soon she'll find that she may have made a life-altering bargain that will impact the family that she loves so much under the sea.
Who's Behind The Little Mermaid
Rob Marshall, who previously brought stage to screen in the film adaptation of Chicago, directs the Disney feature from a screenplay by David Magee (Finding Neverland). Of course, what would this iconic musical be without its songs and for that audiences will have Hamilton creator Lin-Manuel Miranda and the original film's composer Alan Menken (Aladdin, Beauty and the Beast) to thank. Daveed Diggs, Awkwafina, Jacob Tremblay and Noma Dumezweni fill out the ensemble cast.
Feast your eyes on Dolby's imaginative poster below and take a trip under the sea when The Little Mermaid swims into theaters on May 26.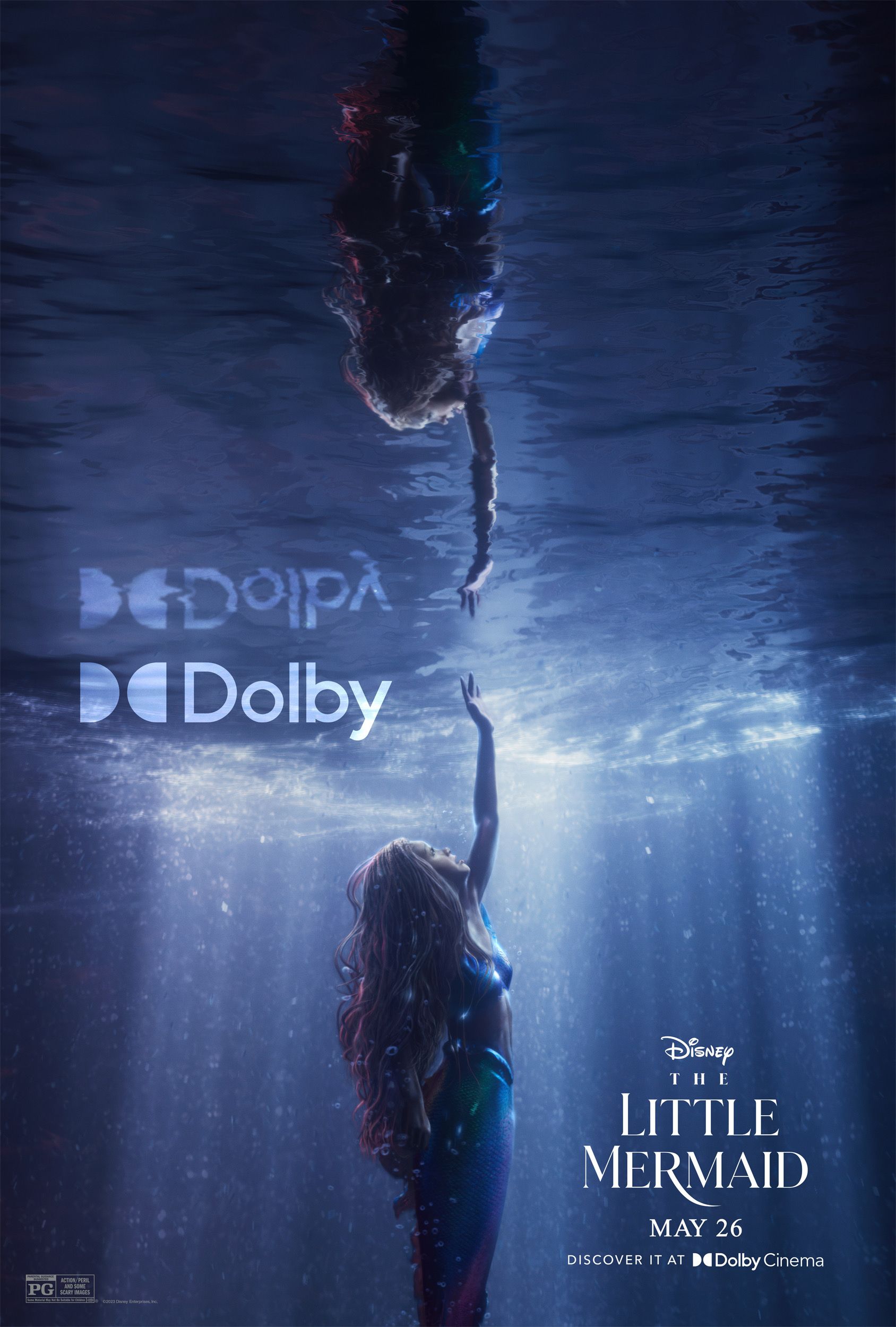 via Collider