It's been a long time since we received any updates about Netflix's upcoming star-studded comedy feature, The Out-Laws but today the streamer hit us with a slew of new material. Along with revealing the title's premiere date of July 7, the streamer also gave us a few stills from the Adam Devine, Nina Dobrev, Pierce Brosnan, and Ellen Barkin-led film.
In The Out-Laws, Devine stars as an everyday man named Owen Browning who works as the manager of a bank. Preparing to marry the girl of his dreams, Parker (Dobrev), the wedding plans get out of hand when, during the week leading up to the couple's nuptials, Owen's bank is held up by the legendary robbers known as the Ghost Bandits. Believing that not all is as it seems, Owen's antennae are raised when his future in-laws come rolling into town around the same time of the robbery, giving him reason to believe that they may be the thieves. From what we've gathered of the film so far, it sounds like it'll take notes from Prime Video's Shotgun Wedding with a Murder Mystery twist.
Today's images shed some light on the happily engaged-to-be-married couple as well as the prime suspects in the bank robbery. The first shot showcases the love between Owen and Parker as the two can be seen having the time of their lives at a hibachi dinner. A dream dinner destination for anyone, the duo is no doubt enjoying classic tricks like the volcano onion and the shrimp toss. The more serious second photo sees Owen seated behind his desk and attempting to unfurl the mystery of the bank heist. With his future in-laws and the love of his life standing behind him, could it be possible that they're the ones behind the crime?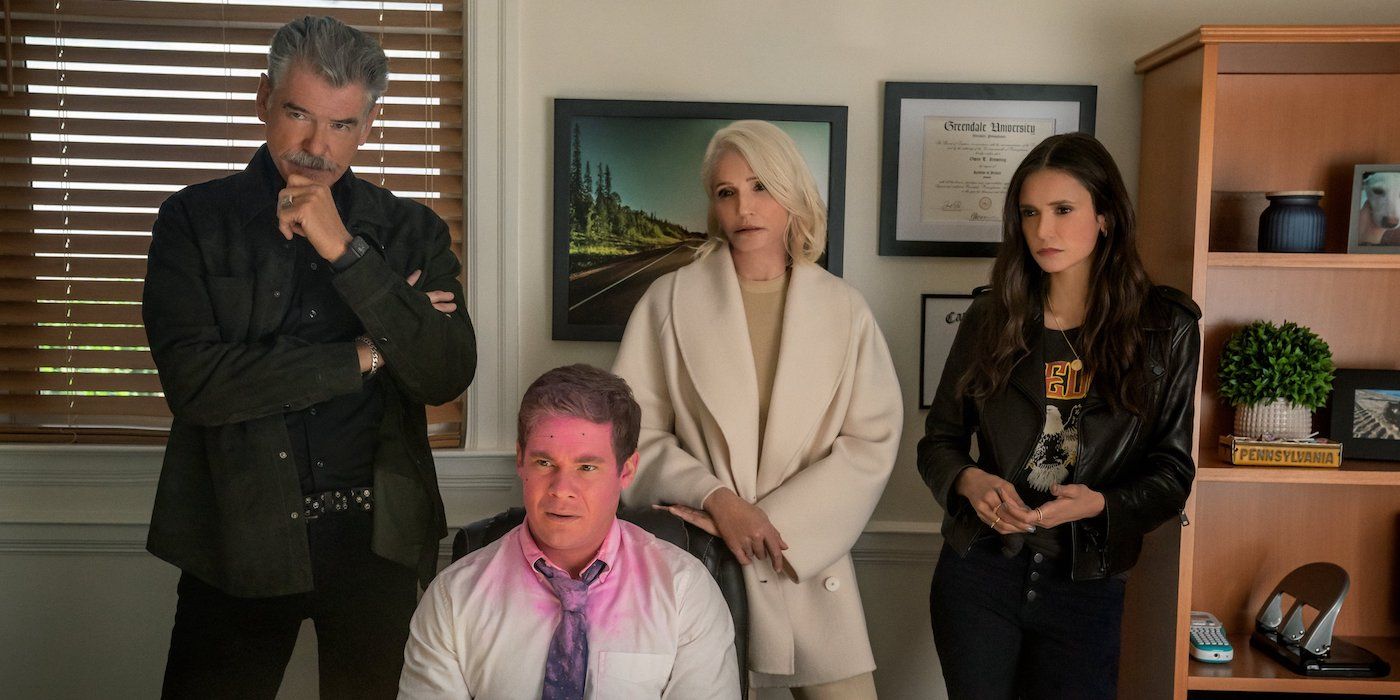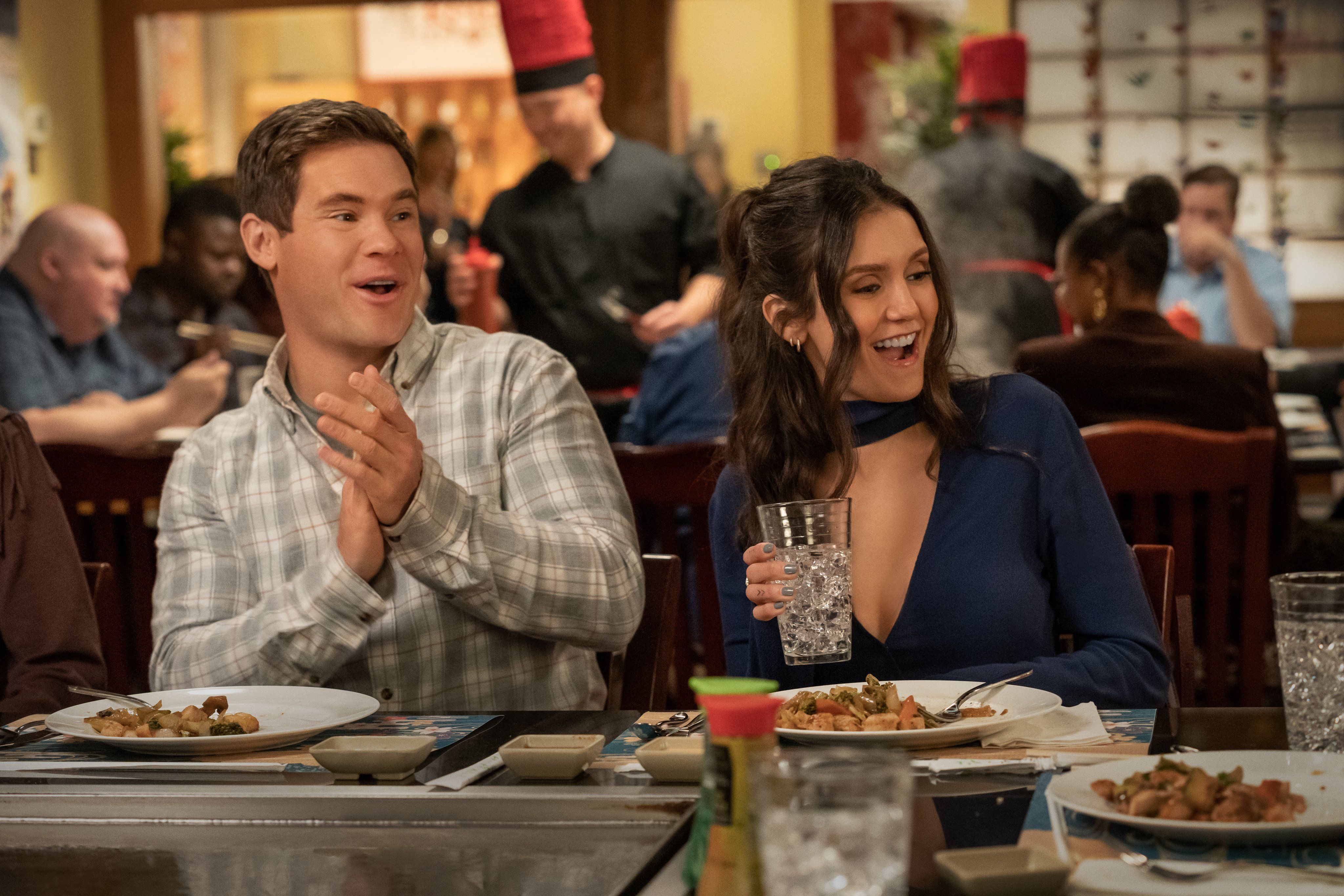 Who's Behind The Out-Laws?
Along with the four stars, the film also features a stacked ensemble including the likes of Workaholics alum Blake Anderson, Michael Rooker, Julie Hagerty, Poorna Jagannathan, Lil Rel Howery, Richard Kind, Laci Mosley, and Lauren Lapkus. The movie comes from actor and filmmaker Tyler Spindel whose last directorial project was the David Spade and Lauren Lapkus-led comedy The Wrong Missy. Frequent collaborators and comedy legends Adam Sandler and Allen Covert are producing the film alongside Devine with the executive production team set to include Ben Ormand, Barry Bernardi, Brendan O'Brien, and Isaac Horne. Ben Zazove and Evan Turner, who were recently revealed to be behind the script for John Cena's upcoming flick Officer Exchange, penned The Out-Laws.
The Out-Laws premieres on Netflix on July 7.
via Collider