A battle is brewing in new character posters for Disney+'s upcoming action comedy, American Born Chinese. Thanks to Entertainment Tonight, audiences are getting a new look at the cast of the upcoming series, which will be based on Gene Luen Yang's graphic novel of the same name. In the story, Jin is a high schooler who struggles with both his life at school, as well as the situation in his home. But, due to some unforeseen circumstances, he sees himself involved in a battle that also features Chinese gods. Just when he thought his life couldn't get any better, Jin is pulled into and adventure far beyond his wildest dreams.
In the first trailer for American Born Chinese, Jin (Ben Wang) is seen adapting to life in high school, when he is introduced by his teachers to Wei-Chen (Jimmy Liu), a fellow Chinese student at the institution. Wei-Chen is having a hard time adjusting to the school, so the teachers thought it would be a good idea for Jin to provide him with guidance while spending time together. Everything changes when Wei-Chen is revealed to be from a completely different world, pulling Jin into the conflict he must resolve before he can go back to his home dimension. An unlikely friendship develops as the pair enter a battle bigger than anything they could've imagined.
The talent behind the camera is as impressive as the brightness of the people in front of it, as the episodes of the upcoming comedy were directed by Destin Daniel Cretton and Lucy Liu. Cretton previously worked with Disney on a project related to Chinese mythology with Shang-Chi and the Legend of the Ten Rings, and he will continue collaborating with the studio for Avengers: The Kang Dynasty. On the other hand, Lucy Liu's talent, as seen in Luke Cage, will be exciting to see combined with this powerful story about a boy going through his coming-of-age journey.
A Multiversal Reunion in American Born Chinese
A couple of very important additions to the cast of the Disney+ show are also featured in the posters, and they seem like they've done laundry and taxes together in a world very different from the one seen in American Born Chinese. Michelle Yeoh and Ke Huy Quan will reunite in the action comedy production, after they performed together in this year's winner of the Academy Award for Best Picture, Everything Everywhere All At Once. While reunions between cast members of Best Picture winners are not a novelty, they've never happened so fast, creating anticipation for the wholesome adventure.
You can check out the new character posters from American Born Chinese below, before the show premieres on Disney+ on May 24: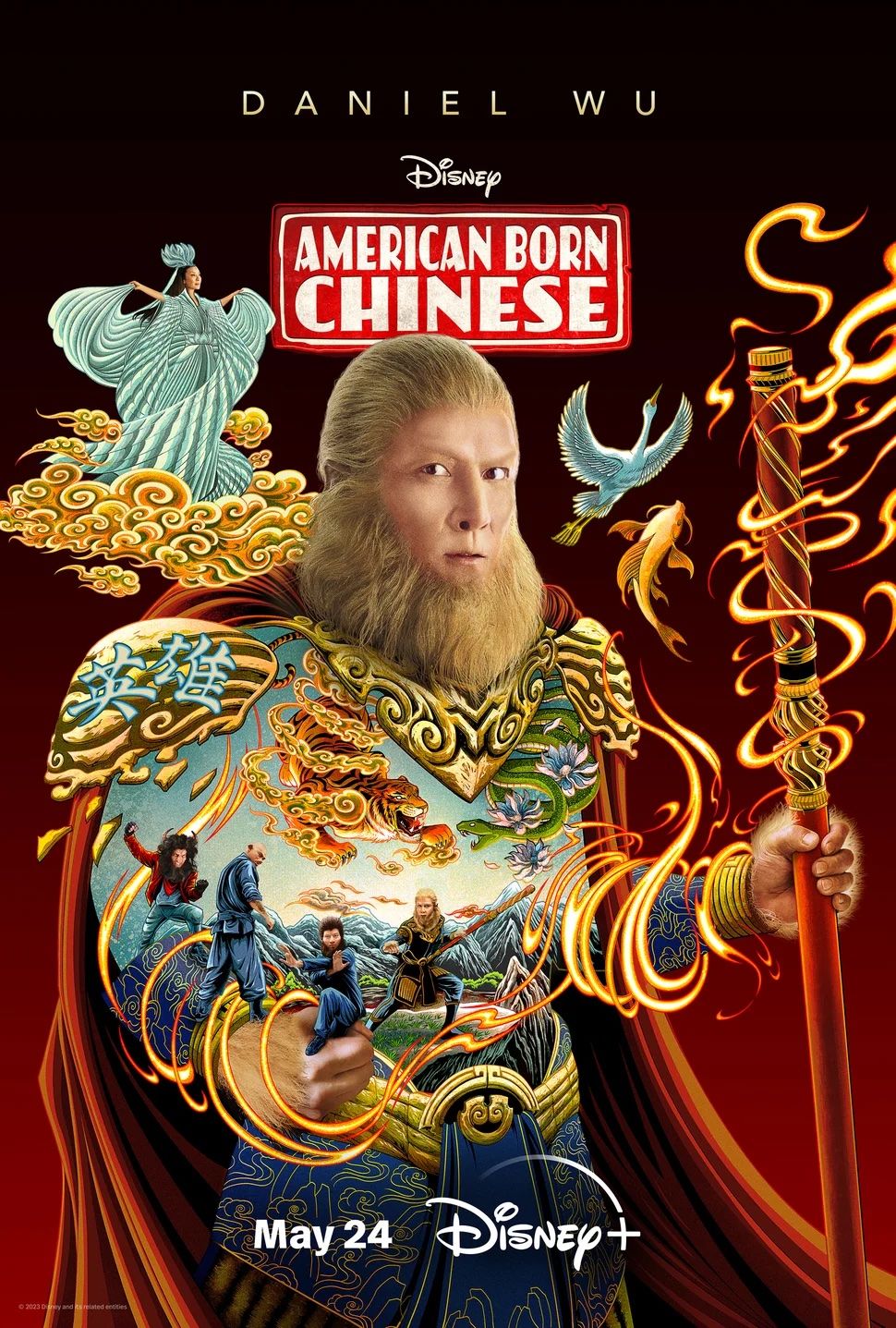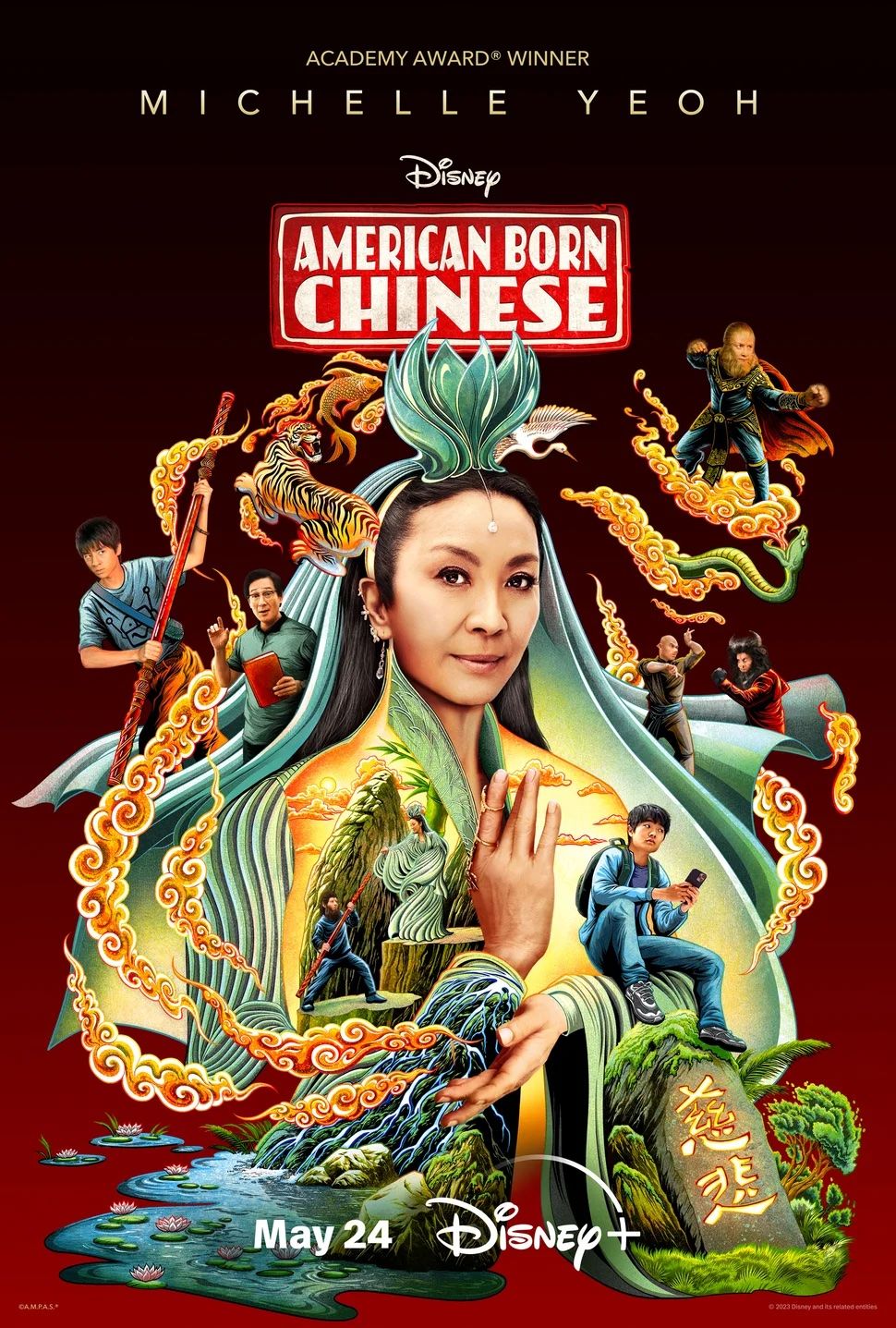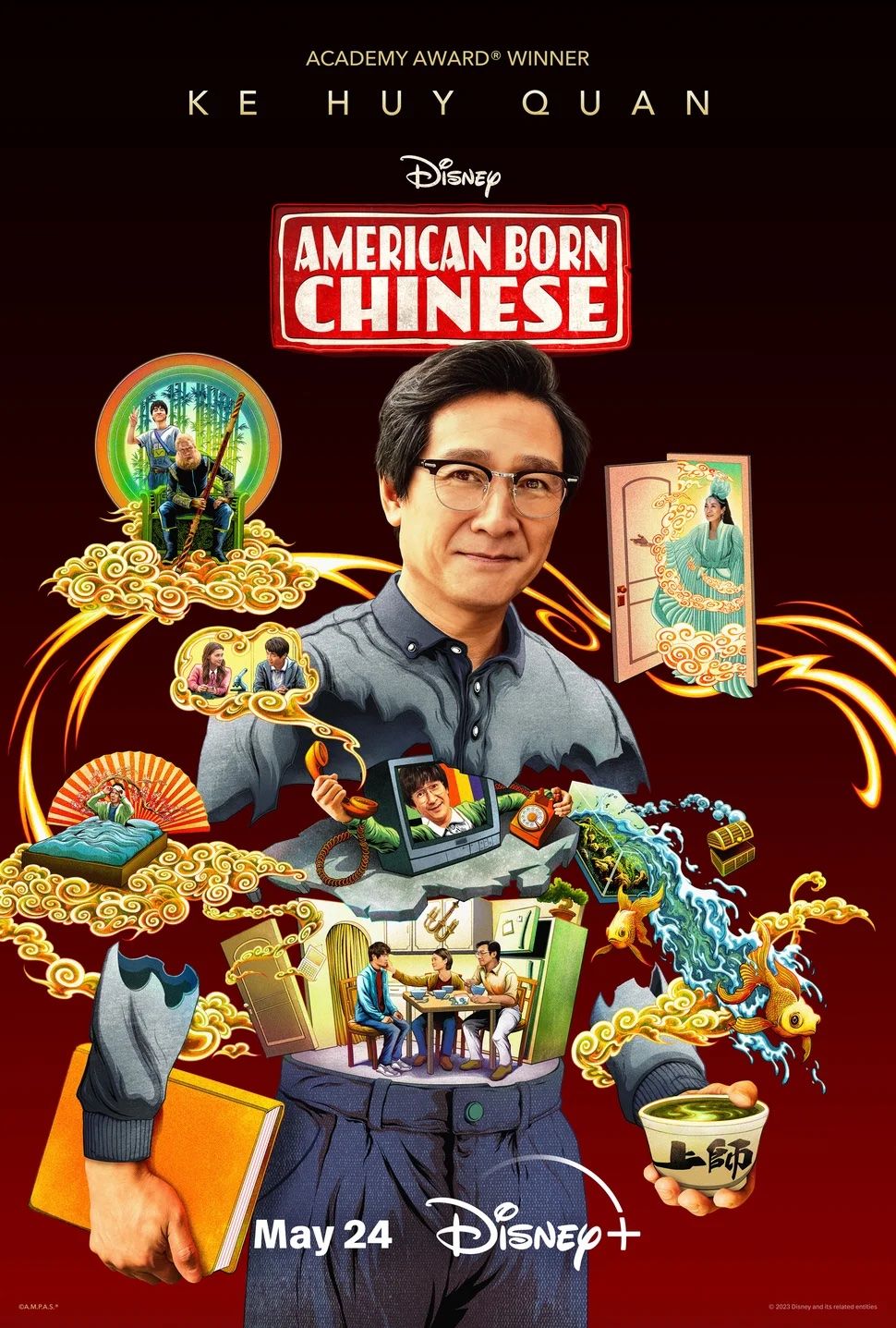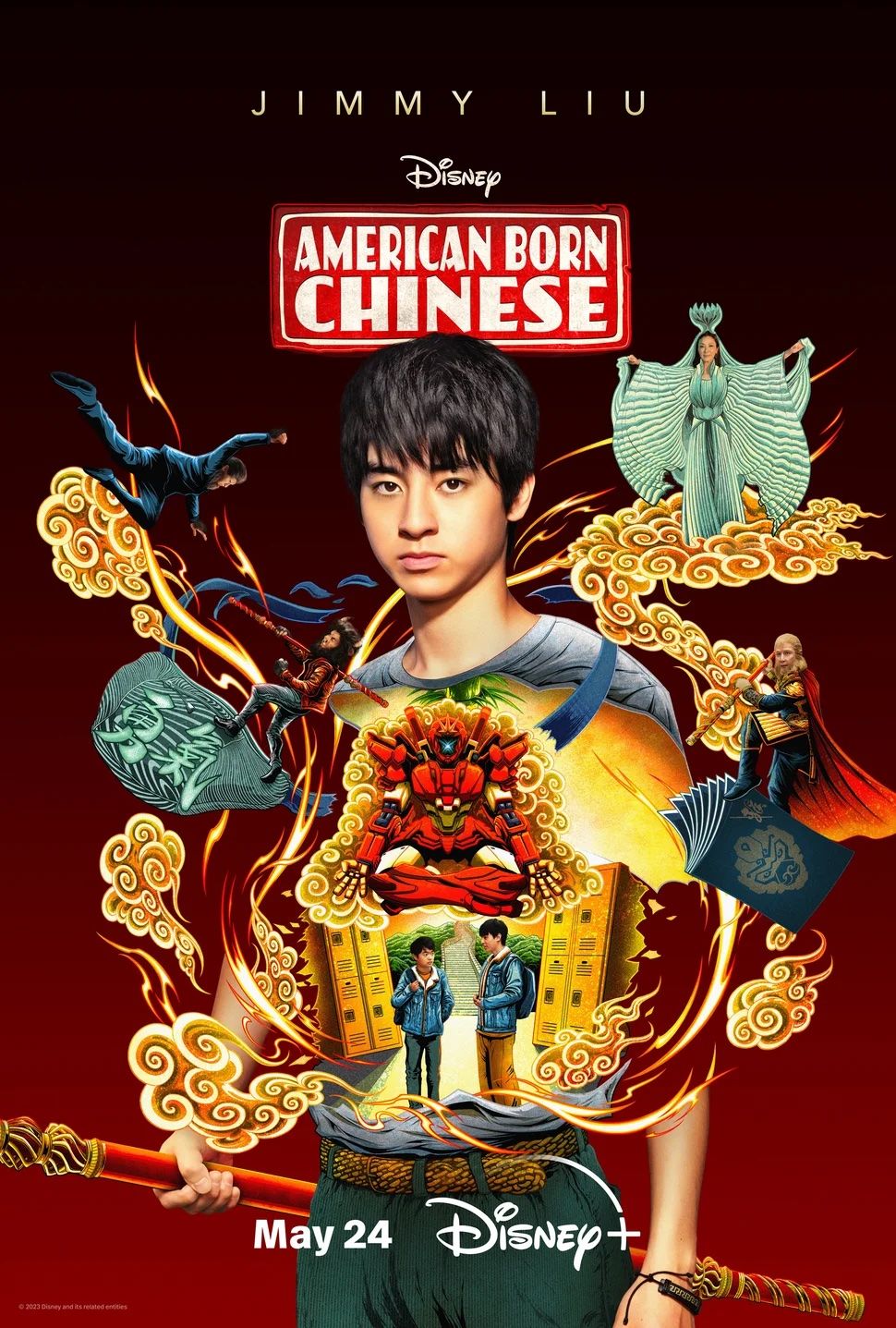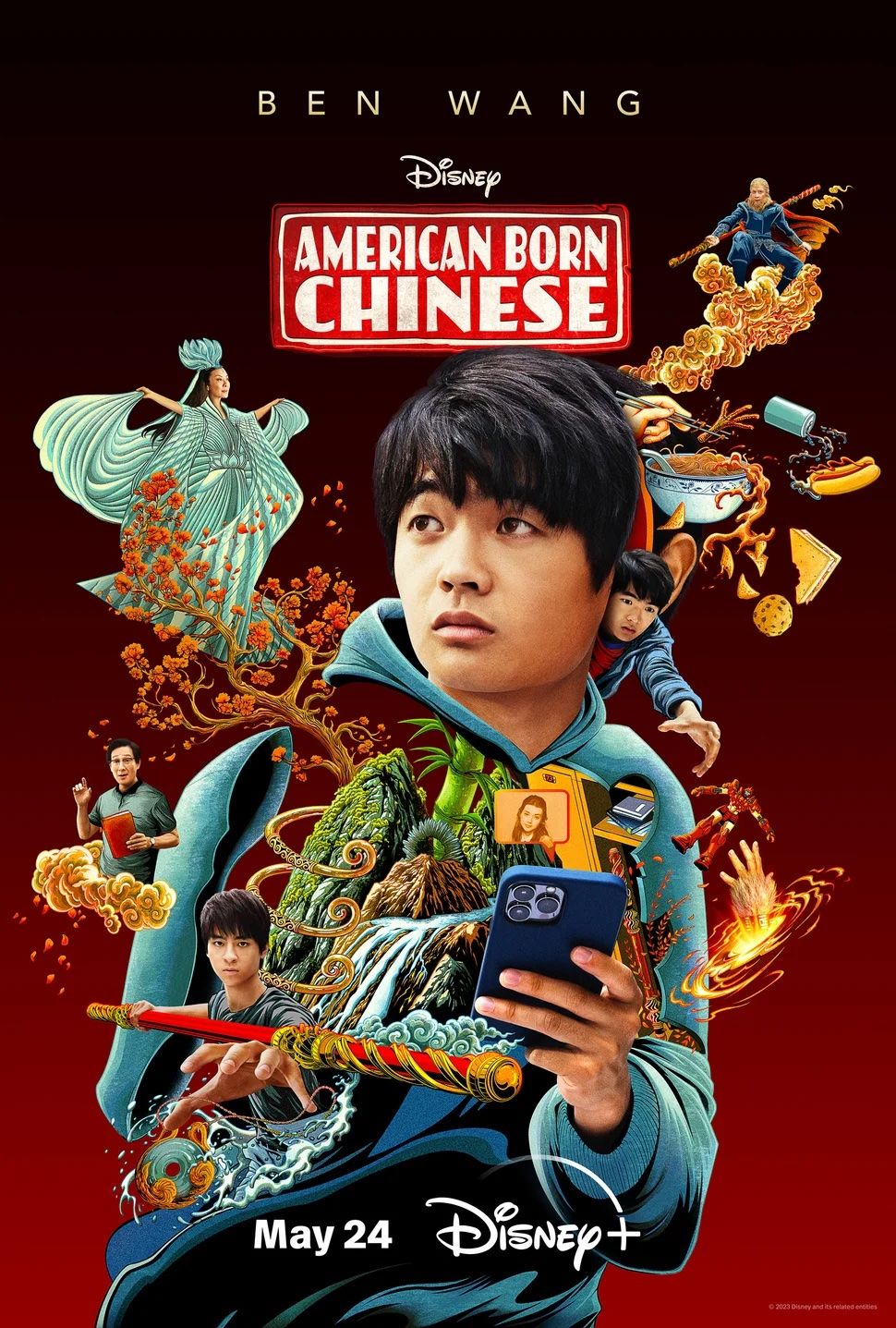 via Collider