She's got big dreams and bigger hair. A24 has just released its first image from their upcoming film MaXXXine, the follow-up to the 2022 slasher X and its prequel, Pearl. The new image shows final girl Maxine, played by certified scream queen Mia Goth, walking the streets of Hollywood with another woman, played by pop star Halsey.
The two women are dressed provocatively, perfectly in line with the excess and grime of 1980s Los Angeles. Maxine wears a sports coat with her name stitched on the chest, a short sequined dress, and fishnet tights. Her hair is bleach blonde, setting off her intense smoky eye makeup. She carries a duffle bag, perhaps indicating the transient nature of her life thus far. Halsey, by contrast, wears a cream-colored fur coat and carries a bright red purse. She, like Maxine, is wearing a provocative dress, matched with thigh highs and a garter belt, but her look is more of 1980s androgynous glamour — think Patrick Nagel's artwork, women with blush cut cheekbones and intense stares.
What's Next for the Ti West Trilogy?
No exact plot details have yet been released for MaXXXine, however, it will serve as a continuation of Ti West's 2022 film X. The film will follow the ambitious Maxine, the only survivor of the previous film, as she sets off on her dream of stardom in Los Angeles in the 1980s. Like the two previous films, Goth will play the lead role. Few glimpses have been given into the upcoming film, including a very VHS-style teaser, which played at the end of Pearl in its theatrical release. A California license plate promo image was also released.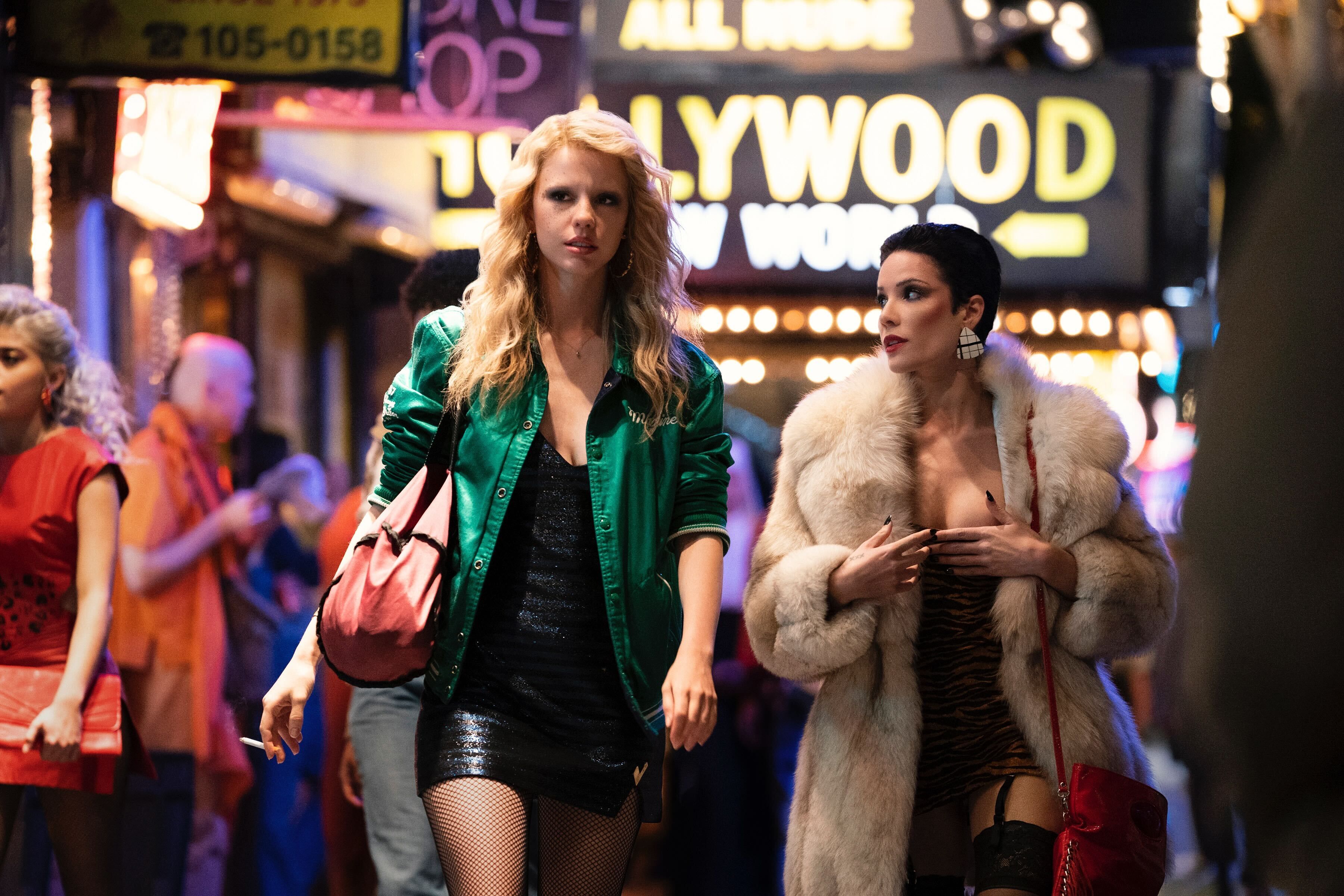 A Star-Studded Cast
Along with Goth and Halsey, the upcoming film will also star Elizabeth Debicki, Moses Sumney, Michelle Monaghan, Bobby Cannavale, and Breaking Bad's Giancarlo Esposito. In addition to this already stacked cast, the film will also star 1980s icon Kevin Bacon and Lily Collins, who is the daughter of 1980s music icon Phil Collins. As to their exact roles, no exact details have yet been released.
Production of the film just started in April of this year. No release date for the film has yet been set. However, you can catch up on the first two installments of West's trilogy on Digital, Blu-ray, and DVD.
via Collider