The summer movie season has finally arrived, which means the release of Oppenheimer, is just around the corner. As audiences eagerly await the debut of Christopher Nolan's latest project, a brand-new poster has been revealed via the film's official Twitter account, teasing the dreadful arrival of a new age for the world.
The poster features Cillian Murphy as real-life theoretical physicist J. Robert Oppenheimer standing amid a fiery explosion. Behind him is an early model of the atomic bomb, which looms over the poster, reflecting his overall legacy to the world. The poster effectively captures the attention of the eye with its bright flaming colors while also hinting at the suspenseful dread of the arrival of one of the deadliest weapons known to humanity. It remains a mystery for now how Nolan plans to approach the controversial subject matter, but with the film a little over two months away, it won't be long before audiences get to witness another cinematic event from the beloved filmmaker.
Written and directed by Nolan, who is best known for critically acclaimed films such as The Dark Knight trilogy and Inception, Oppenheimer will center on the titular real-life figure and his contributions to the Manhattan Project, which led to the creation of the atomic bomb. Alongside Murphy, the film will feature a star-studded cast, which includes Emily Blunt, Matt Damon, Robert Downey Jr., and Florence Pugh, among many others.
Christopher Nolan's First Film Post-Warner Bros.
Oppenheimer will be the first film by Nolan to be distributed by Universal Pictures after publicly leaving Warner Bros, following the studio's controversial day-and-date release strategy with HBO Max in 2021. The film itself will serve as the second Nolan project to take place during World War II, preceded by Dunkirk in 2017, which was positively received. However, Oppenheimer will differentiate itself from the former with the use of both black and white and color for its sequences, which could offer a unique viewing experience for audiences. Filmed primarily for IMAX, like past Nolan films, Oppenheimer will likely provide audiences with an epic-sized film worthy on the big screen while also hopefully providing a deep character study of one of the most controversial figures from World War II. Additional information on the project will be revealed when the film debuts this summer.
Oppenheimer debuts exclusively in theaters on July 21. Check out the official poster below, and be sure to stay tuned in for further updates.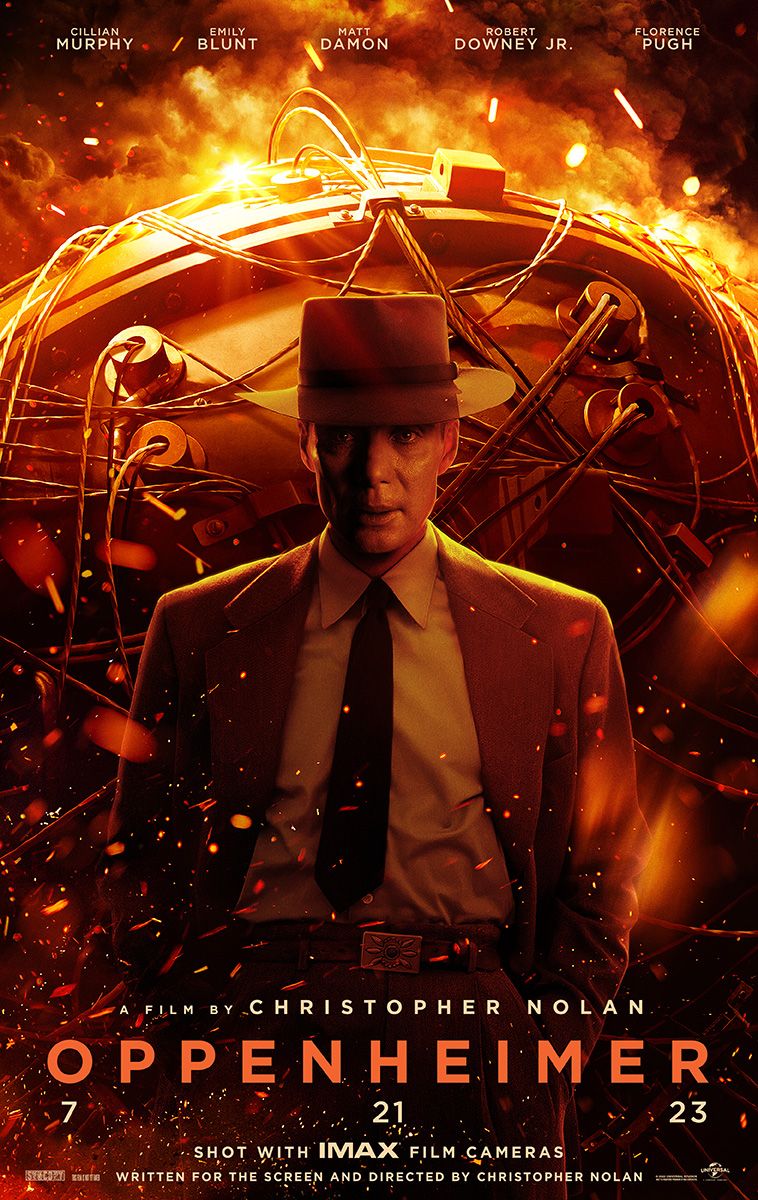 via Collider