The lights are on, and it's time to start the show, as HBO has released a brand-new poster for their upcoming drama series, The Idol. The show will follow Jocelyn (Lily Rose-Depp), a pop singer who is seemingly canceled after she suffers a nervous breakdown. While trying to reclaim her spot at the top of the industry, she begins stars a relationship with Tedros (The Weeknd), a person who claims to be a self-help professional, but is actually the leader of a cult. The entertainment industry will go through the magnifying glass in a project about fame, power, manipulation and desire.
The first trailer for the upcoming project cleverly kept the premise of the story under wraps, but it did a good job of showing audiences the tone of what they can expect to see this summer, when The Idol premieres on television. Fast cars, outrageous parties and intense romance will be some of the components present in Jocelyn's story, but with Tedros' cult lurking around the corner, the dangers the protagonist might face remain unknown. Jocelyn will have to trust her own judgment in order the escape the claws of an organization that would to consume her entire life.
One of the most intriguing concepts from The Idol is the fact that Sam Levinson was heavily involved with the production of the series. As a director and one of its co-creators, Levinson is ready to bring a new story to life, something very different from what he has done before. The filmmaker found plenty of success with the network with his previous show, Euphoria. Starring Zendaya, the series follows a group of teenagers as they make impulsive decisions in their lives while trying to deal with personal problems, betrayals and drug addiction. The third season of Euphoria might be heading towards production soon, and a release date hasn't been set yet.
What's Next for The Weeknd?
There's no denying that Abel Tesfaye has been one of the most prominent singers of the past decade, with sold-out stadium concerts all over the world, but that doesn't mean the artist is not interested in expanding his acting career. After he stars in The Idol, The Weeknd is set to appear in Trey Edward Shults' new movie. While there are currently no details regarding what the film will be about, Tesfaye will be joining a cast that includes Jenna Ortega and Barry Keoghan. Hopefully, the singer will be impressive in front of the camera, expanding his presence in the entertainment industry.
You can check out the poster for The Idol below, before the show premieres on HBO and Max on June 4: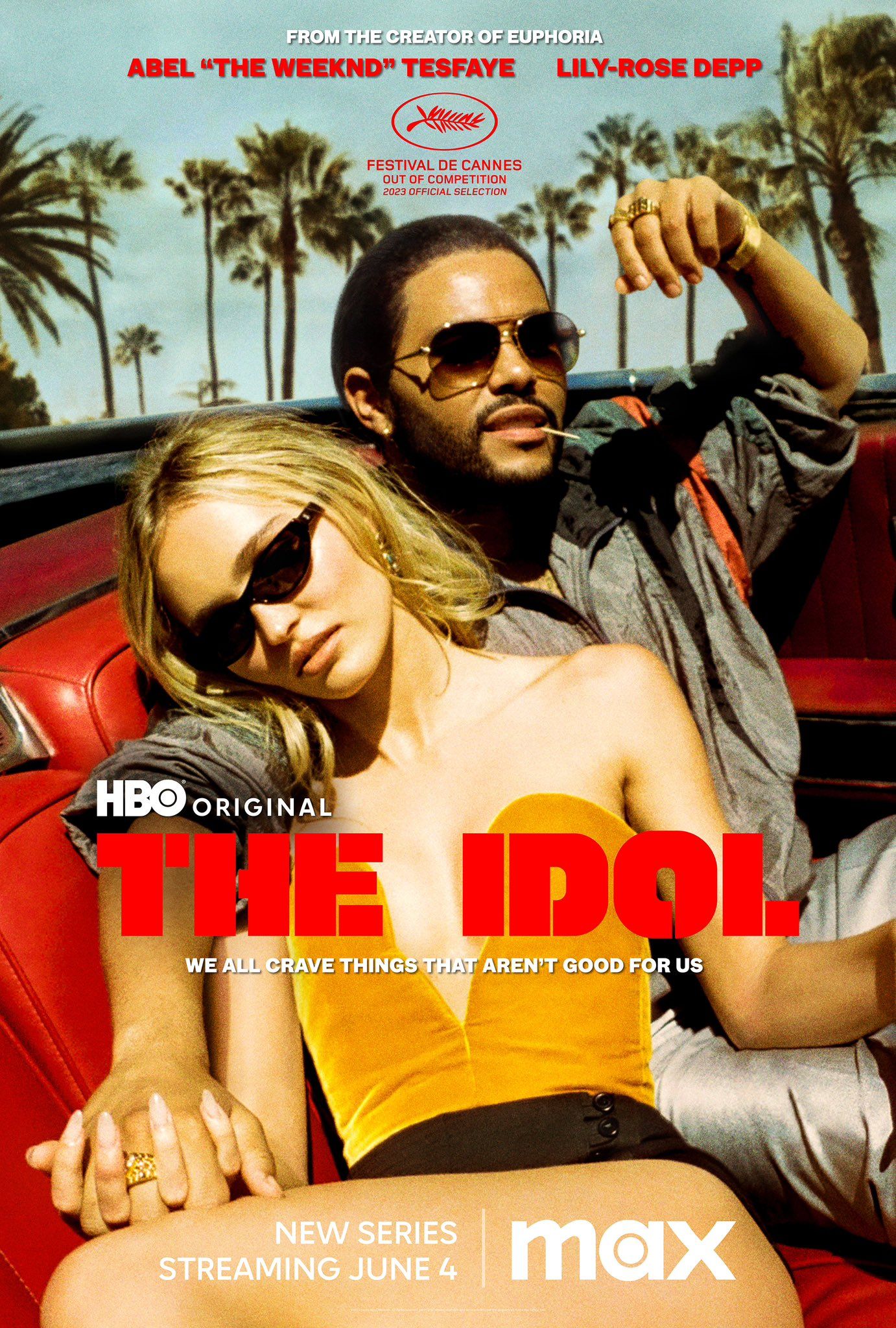 via Collider