There are so many exciting franchise returns to look forward to this summer. However, no character return is arguably as more exciting than Michael Keaton's Batman. The famous actor is making his DC comeback after 30 years away from the role in The Flash. We're just a month away from the film's release and now the latest image for the epic multiverse adventure gives DC fans the best look yet at Keaton back in the cape and cowl.
The image shows Keaton's Dark Knight in his updated Batsuit driving the Batwing. Both versions of Ezra Miller's Flash (2013 Barry and present day Barry), seen in the various trailers for the film, are in the backseat ready for battle. They're most likely flying out to fight Zod and his Kryptonian soldiers. Again, this epic battle and the Batwing have played a central role in the film's epic marketing campaign thus far.
However, the coolest thing about this image is just seeing Keaton back in the Batsuit after all these years. It still feels like a bat-fever dream, but Keaton looks so good in the suit. Another interesting thing about this particular scene is that this is the first time we're seeing this version of Batman in broad daylight. That really makes details like the classic yellow Bat-symbol pop off the screen. While there have been many great actors to take on The Caped Crusader since 1992's Batman Returns, Keaton's Batman remains a fan-favorite. His more awkward, almost shy, every man version of Bruce Wayne bounded off his gleefully insane version of Batman beautifully. That's why it's so surreal to see Keaton back in the role and, from what we've seen so far, he's having a lot of fun stepping back into the Batcave.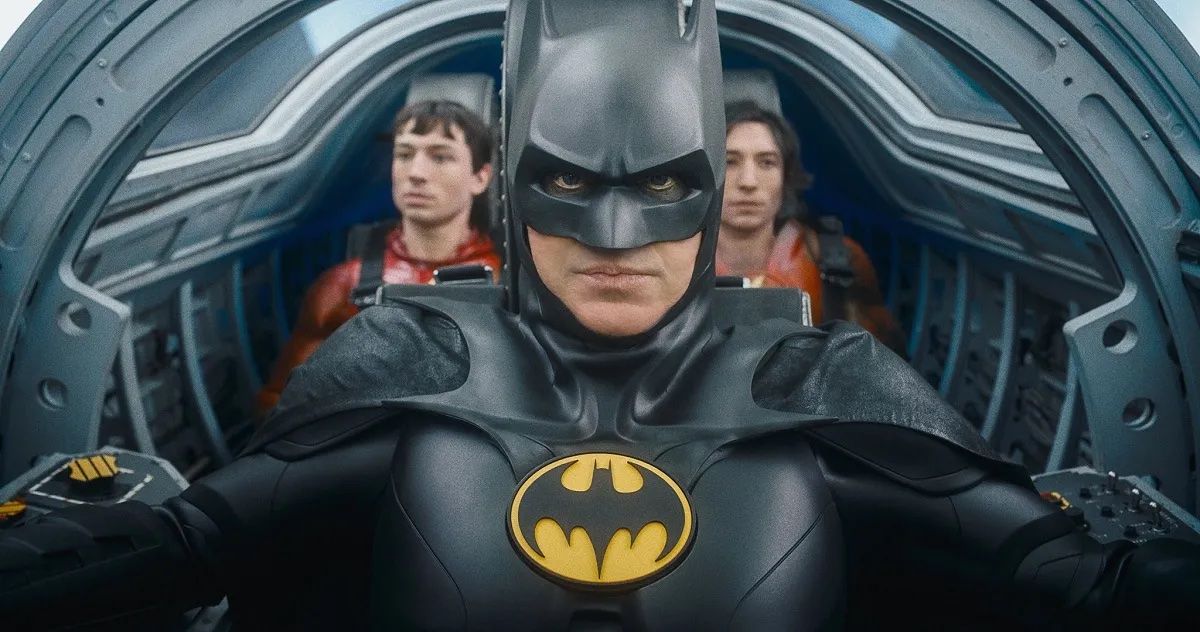 What's The Flash About?
The reason why Keaton's Batman is back is that The Flash has broken the timeline after going back in time to save his mother's life. In doing so, the DC speedster has created an alternate timeline where Zod won the battle in Man of Steel, Keaton replaced Ben Affleck's version of The Dark Knight, and Supergirl is the kryptonian of Earth not Superman. In order to restore the timeline The Flash must team up with a younger version of himself, Keaton's Batman, and Supergirl. While not a one to one adaptation, the film is heavily inspired by the Flashpoint storyline from the comics.
The Flash is finally racing into theaters on June 16.
via Collider