With several prominent films set to be released later this year, 2023 is already shaping up to be a big year for horror fans. With the release of Cobweb, an upcoming horror film from Marriane creator Samuel Bodin, a little over two months away, a report from Bloody Disgusting has revealed a brand-new look at the terrifying new movie.
The image itself features Lizzy Caplan, who can be seen serving freshly baked cupcakes adorned with candles to an off-screen character. With an endearing smile, Caplan showcases a stark contrast from the grim and dark setting of what appears to be a decaying basement. Given the spooky location being unnoticed by the character, perhaps she may have more sinister intentions in mind, but for now, additional material remains under wraps. While no specific details have been provided from the image, it does suggest that a possible trailer is likely around the corner, especially with the movie's release date set for this summer.
Additional plot information on the upcoming movie remains a mystery, but Bloody Disgusting reports that the film will center on Peter, an eight-year-old who is plagued with a mysterious noise within his walls. While his parents suggest that the noise is only in his imagination, Peter's fears only continue to get worse as he begins to believe that they may be hiding a terrifying secret. To what extent? Only time will tell when the movie scares its way into theaters this July.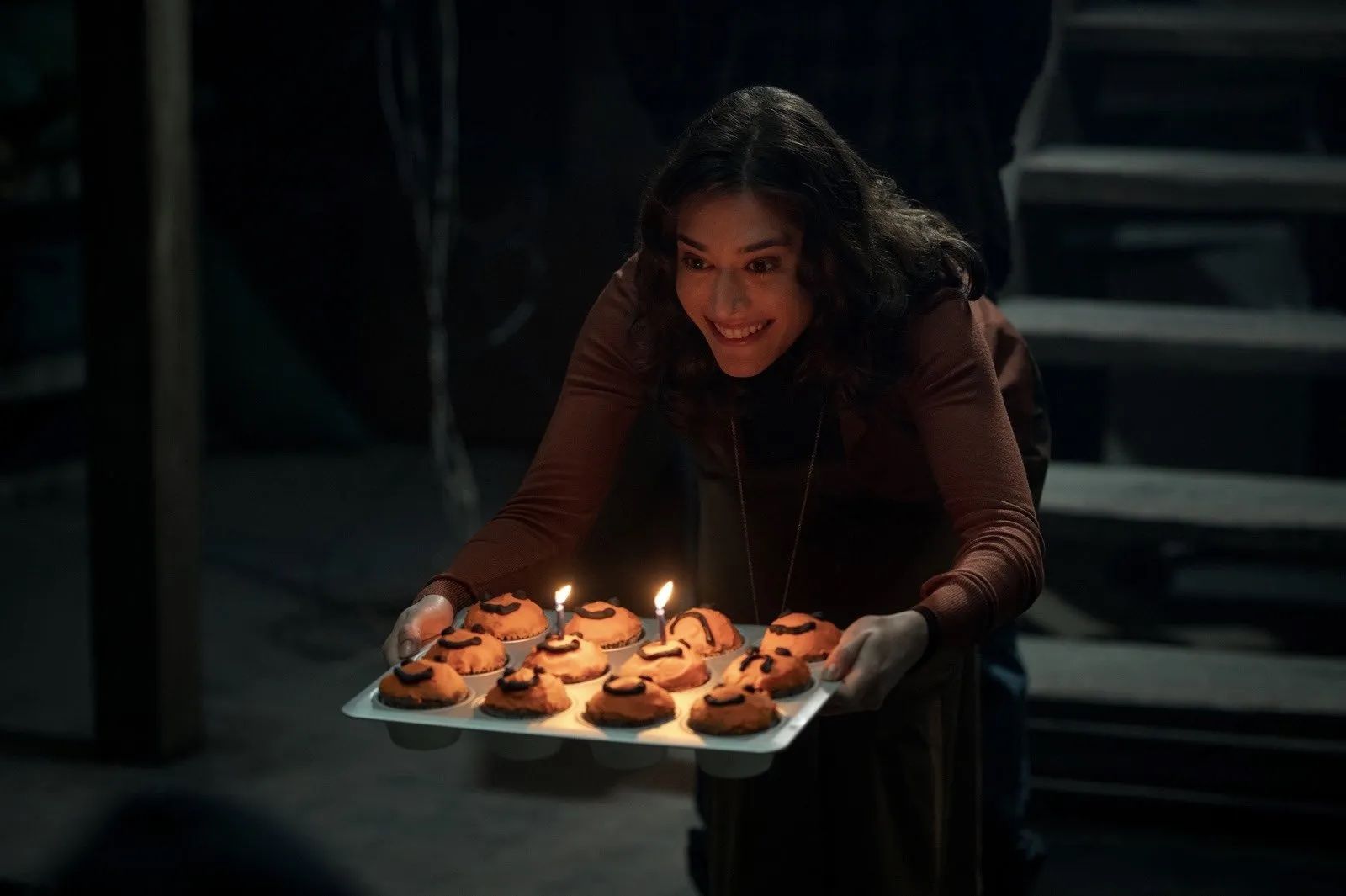 'Cobweb' Will Serve as Samuel Bodin's Feature-Length Directorial Debut
With an intriguing plot, Cobweb could serve audiences an exciting and terrifying mystery, which is in line with Bodin's style of storytelling, fully showcased in Marriane, a Netflix original series. With the movie set to be Bodin's feature directorial debut, audiences may have an exciting experience in store from the rising director. Alongside Caplan, the film will also feature the appearance of Antony Starr, who is best known for his role as Homelander in The Boys. Cleopatra Coleman and Woody Norman also star in the film, which is penned by Chris Thomas Devlin. Roy Lee of Vertigo Entertainment produces the film with Seth Rogen, Evan Goldberg, and James Weaver of Point Grey alongside Jon Berg. Andrew Childs executive produces the project alongside Josh Fagen, with Lionsgate's Jim Miller and Meredith Wieck overseeing production.
Cobweb scares its way into theaters on July 21.
via Collider