New Images have just been released from the hotly anticipated upcoming Christopher Nolan project Oppenheimer, giving us a new view of the epic biopic that follows the creation of the atomic bomb. The new images, released exclusively to Total Film, show Cillian Murphy in his role as J. Robert Oppenheimer along with costar Matt Damon, who plays Leslie "Dick" Groves, a military collaborator with Oppenheimer. Other images give us a look into the production of the film and its thrilling premise. Oppenheimer is set to detonate in theaters on July 21, 2023.
Oppenheimer is easily one of the most anticipated films of the decade thus far, featuring a star-studded cast including newly established stars such as Florence Pugh, and Hollywood mainstays such as Emily Blunt, and Robert Downey jr., along with nostalgic favorites such as Josh Hartnett. The film is a passion project for Nolan, one of the most beloved filmmakers of the 21st century. Oppenheimer will tell the story of J. Robert Oppenheimer and his work at the Los Alamos Laboratory during the infamous Manhattan Project during World War II. The project, which led to the development of the atomic bomb, would change the course of history forever, and create a new era of potentially world-ending power.
The new images, released today, show a new perspective on the upcoming film. The first image shows Damon in his tole as Groves. He stands opposite Oppenheimer outside a building. Murphy sports a turquoise belt buckle and gray suit, while Damon wears a full military uniform. Another image shows Murphy as Oppenheimer standing behind a military check vehicle. He looks off into the desert, mountainous distance. The final image shows director Nolan standing on a track of IMAX filming equipment, overseeing production.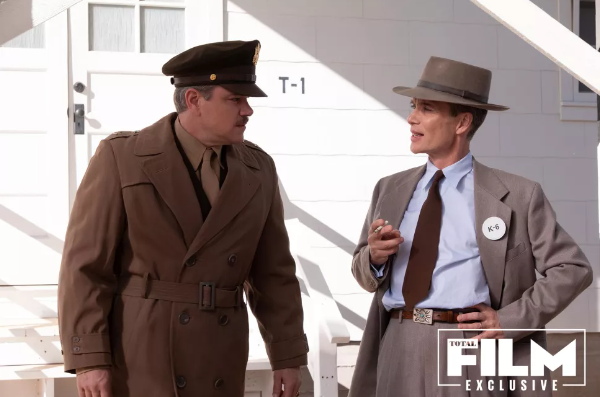 A Look Into an Epic New Film
Images from the film have thus far been sparse, though an image released in January showed a look at Cillian Murphy as Oppenheimer. The image shows Murphy in the same suit worn in the new images, with the same 'K-6' pin on his lapel. All the images released today are in color. However, the film itself will be split between black and white and color, a nod to the film's mid-century setting. The film is also set to be Nolan's longest film yet, quite the accomplishment for the Inception director.
The Total Film article, released alongside the new images, also featured commentary from Cillian Murphy and Emily Blunt. Murphy himself commented that "there are elements of thriller in it, and it has that epic quality." Blunt echoed his sentiments, calling the film "a pulse-racing thriller, a big event movie, it's an overwhelming experience". But you won't have to wait too long to see the pulse-racing action for yourself. Oppenheimer will be released to theaters on July 21, 2023.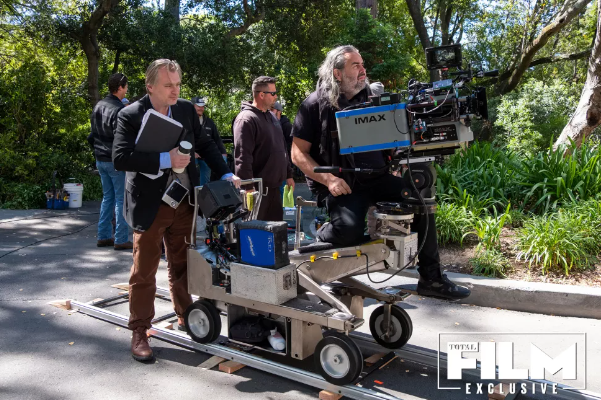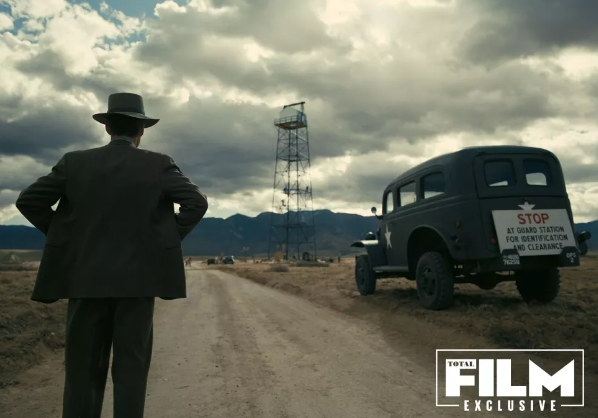 via Collider