Get ready to join your favorite unconventional heroes in a new adventure, when Teenage Mutant Ninja Turtles: Mutant Mayhem hits theatres this summer. Paramount Pictures released a brand-new poster for the movie, with the announcement that audiences will be able to enjoy this story two days earlier than expected, on August 2. Bring out the pizza boxes to celebrate the return of some the most iconic characters from Saturday morning cartoons, as they head into a conspiracy larger than anything they've encountered before. A breath of fresh air for the franchise is the biggest promise the movie makes.
Set in a timeline completely separate from the other iterations of the characters that have showed up in recent years, Mutant Mayhem will follow Donatello (Micah Abbey), Michaelangelo (Shamon Brown Jr.), Leonardo (Nicolas Cantu) and Raphael (Brady Noon) as they live life the only way they know how. Video games, skateboarding, pizza and the New York City skyline are all a part of what these young heroes do every day, but that will suddenly change when they least expect it. While they are on their quest to act like normal teenagers, their friend April O'Neill (Ayo Edebiri) will help them solve a criminal mystery that threatens the city with an army of mutants.
While the trailers for the upcoming release have displayed its unique animation style and vibrant energy, the most impressive feature to come out of Mutant Mayhem is its voice cast, featuring plenty of big names behind bizarre creatures. For example, Seth Rogen and John Cena will be voicing the fan-favorite characters from the series, Bebop and Rocksteady. The pair will bring the sense of humor they're known for when it's time to suit up as the popular antagonists. When it comes to the unpredictable mutant animal department, you can bet that Teenage Mutant Ninja Turtles always delivers.
TMNT: Mutant Mayhem Adds to a Blockbuster Year for Ayo Edebiri
Besides being behind the voice of April O'Neill, Edebiri has been living through the biggest years of her career, as the actress can also be seen in the successful television series, The Bear. A Chicago kitchen won't be the only place where she can be found when the second season premieres on Hulu this summer, has the actress has also joined the cast of Marvel Studios' Thunderbolts. Her role is still being kept under wraps, but Debiri will stand side-by-side with the powerful team made up of villains and antagonists from previous stories.
You can check out the new poster for Teenage Mutant Ninja Turtles: Mutant Mayhem below, before the movie opens in theatres on August 2: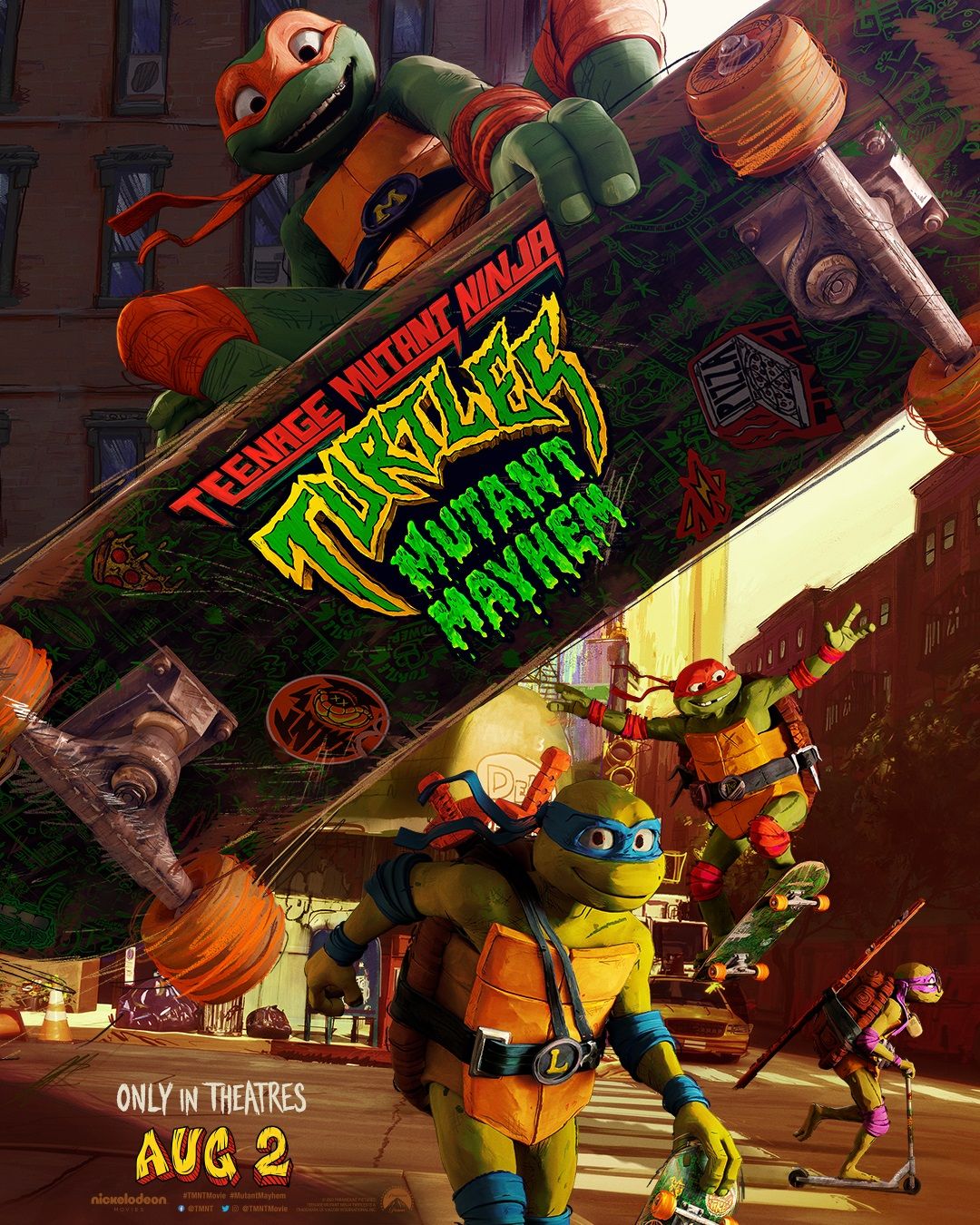 via Collider