Strap in and get ready for a bumpy ride. A new image from the hotly anticipated Mission Impossible: Dead Reckoning Part One has just been released as a Fandango exclusive. The new image shows Tom Cruise's return as international super spy Ethan Hunt and Hayley Atwell in her role as Grace in the film. Mission Impossible: Dead Reckoning Part I is set to fly into theaters on July 12, 2023.
Mission Impossible: Dead Reckoning Part One is the latest film in the long-running Mission Impossible franchise. It is the follow-up to the 2018 film Mission Impossible: Fallout. Production of the film was complicated by the COVID-19 pandemic, and after years of complications and delays, we will finally be able to see what's next for Ethan Hunt. Late last year we got a glimpse into Tom Cruise's intensive stunt work on his latest films. And now we will be able to see if all the intense work will pay off. Though considering the franchise's history of epic and mind-blowing action sequences, we have no reason to doubt that this installment will be just as, if not more impressive.
The new image, released as a Fandango exclusive preview today, shows Cruise as Hunt. He is wearing a dress shirt, tie, and vest. He is walking outside, coming up to something worthy of the look of concern and urgency on his face. Beside Cruise is his costar, Hayley Atwell, she is also mid-stride and has a similarly shocked expression on her face. Atwell is a new addition to the Mission Impossible franchise, and the details of her role are not yet clear. However, she has been described as a "destructive force of nature" by the film's director Christopher McQuarrie.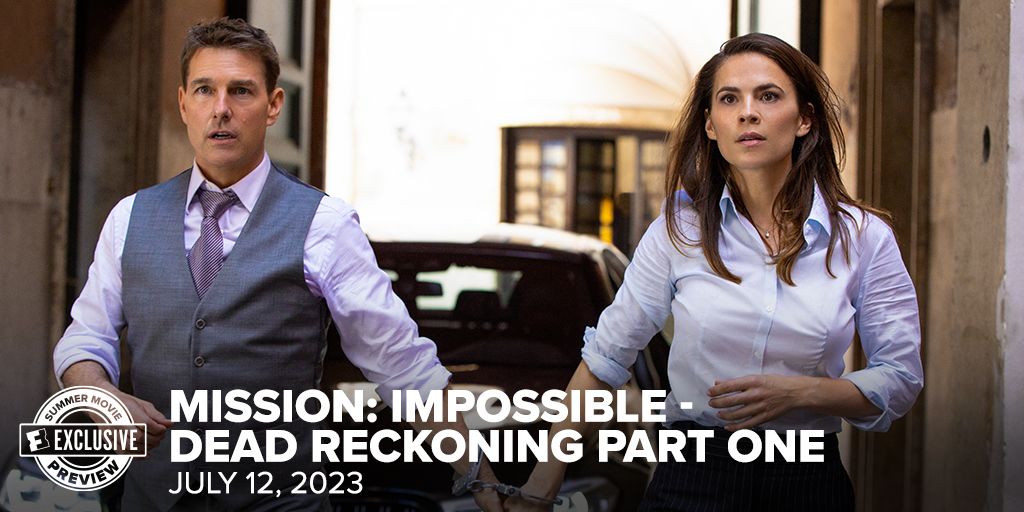 A Thrilling Look Into Ethan Hunt's Newest Mission
The new image is certainly an intriguing glimpse into the new film, which has been delayed for several years, putting a five-year gap between it and its predecessor. The film is the first part of a two-part installment in the franchise. The film will follow Ethan Hunt as he attempts to track down a world-threatening new weapon that is in danger of falling into the wrong hands. Hunt will go on a race around the globe, on the heels of what might be his most powerful enemy yet. Hunt will also have to face off against his complicated past.
Mission Impossible: Dead Reckoning Part One will premiere in theaters on July 12, 2023.
via Collider