Up Here, the upcoming Hulu Original Romantic Comedy series starring Mae Whitman (Good Girls) has received its premiere date on the streaming service as well as revealed first look images of the upcoming series. Up Here is set to arrive on Hulu with all of its eight episodes on Friday, March 24.
The reveal of the first-look images and premiere date for Up Here was announced by Whitman on her official Instagram. Along with the release date and images, she also provided a statement in the caption of the post detailing her excitement for the upcoming series.
Ohhhhhhh babyyyyyy I'm so so so excited to present to you *drumroll* our FIRST LOOK AT OUR SPECIAL NEW TV SHOW "UP HERE" !!!!! Take a first second third and fifteen look at these secret new pics I stole from daddy Hulu 🤫 😉 here we gooooo
First announced in February 2022, the upcoming musical rom-com series is set at the end of 1999 in New York as it follows the story of an ordinary couple Lindsay, played by Whitman, and Miguel, played by the CW's Flash alum Carlos Valdes. The series will chronicle the pair falling in love while also facing the challenges of keeping a relationship afloat, with the greatest one being themselves. They will be forced to learn how their own inner wants, needs, and dreams mix with their relationship.
Who Else Works on Up Here
In addition to Whitman and Valdes, the cast of Up Here includes Katie Finneran, John Hodgman, Andréa Burns, Sophia Hammons, and Emilia Suárez. The series is written by Steven Levenson of Tick, Tick…Boom! and Dear Evan Hansen alongside The Carmichael Show's writer Danielle Sanchez-Witzel. Songwriting duo Kristen Anderson-Lopez and Robert Lopez, known for Frozen and WandaVision, will be writing original songs for the series with Hamilton director Thomas Kail directing the series. Kail will also serve as an executive producer alongside Levenson, Sanchez-Witzel, Anderson-Lopez, Lopez, and Jennifer Todd. 20th Television serves as the production company alongside Kail's Old 320 Sycamore Productions.
All eight episodes of Up Here will premiere on Hulu on March 24. You can check out the first look images as well as read the series' official synopsis down below.
A musical romantic comedy set in New York City in the waning days of 1999, following the extraordinary story of one ordinary couple, Lindsay and Miguel, as they fall in love and discover that the single greatest obstacle to finding happiness together might just be themselves – and the treacherous world of memories, obsessions, fears and fantasies that lives inside their heads.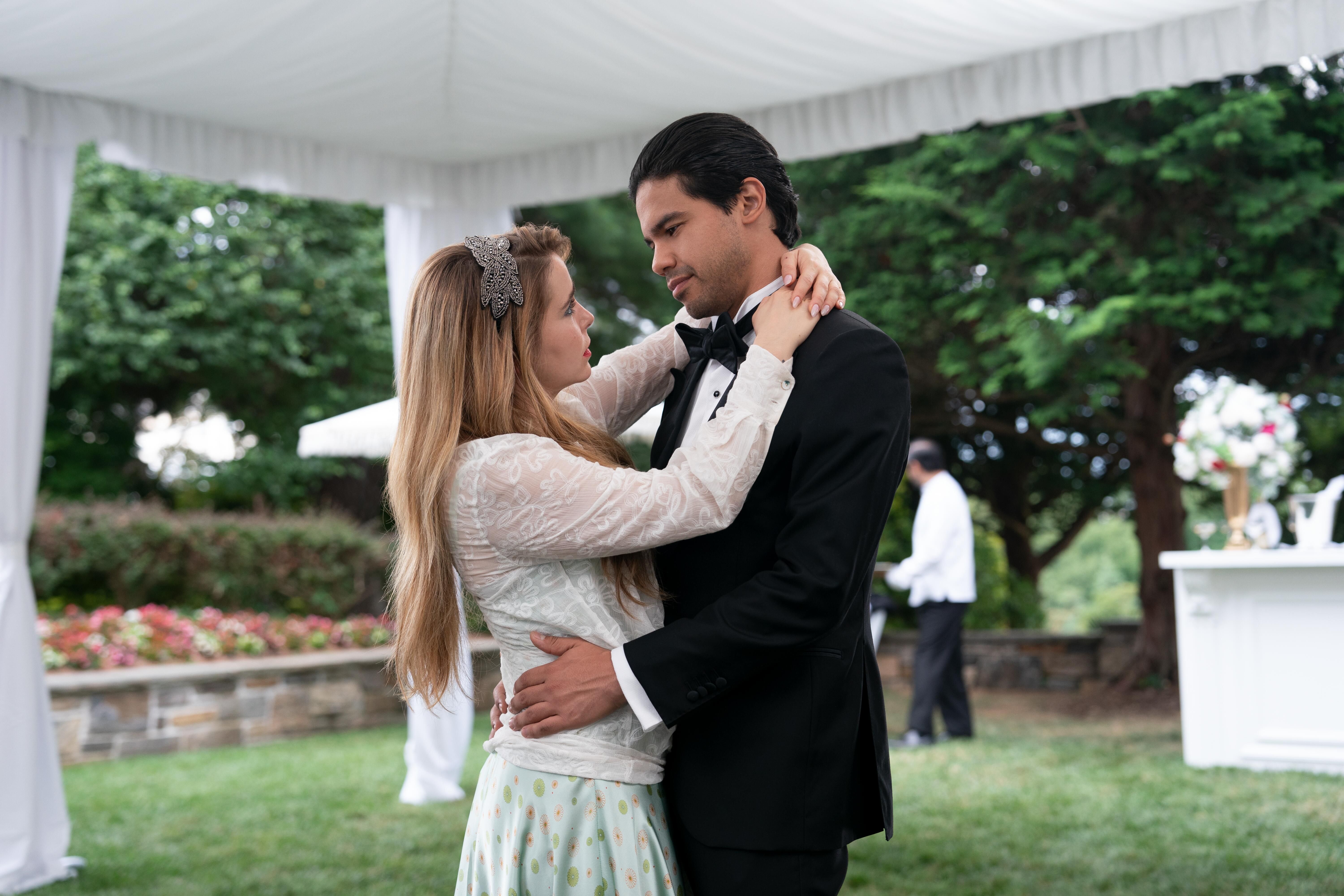 Image via Hulu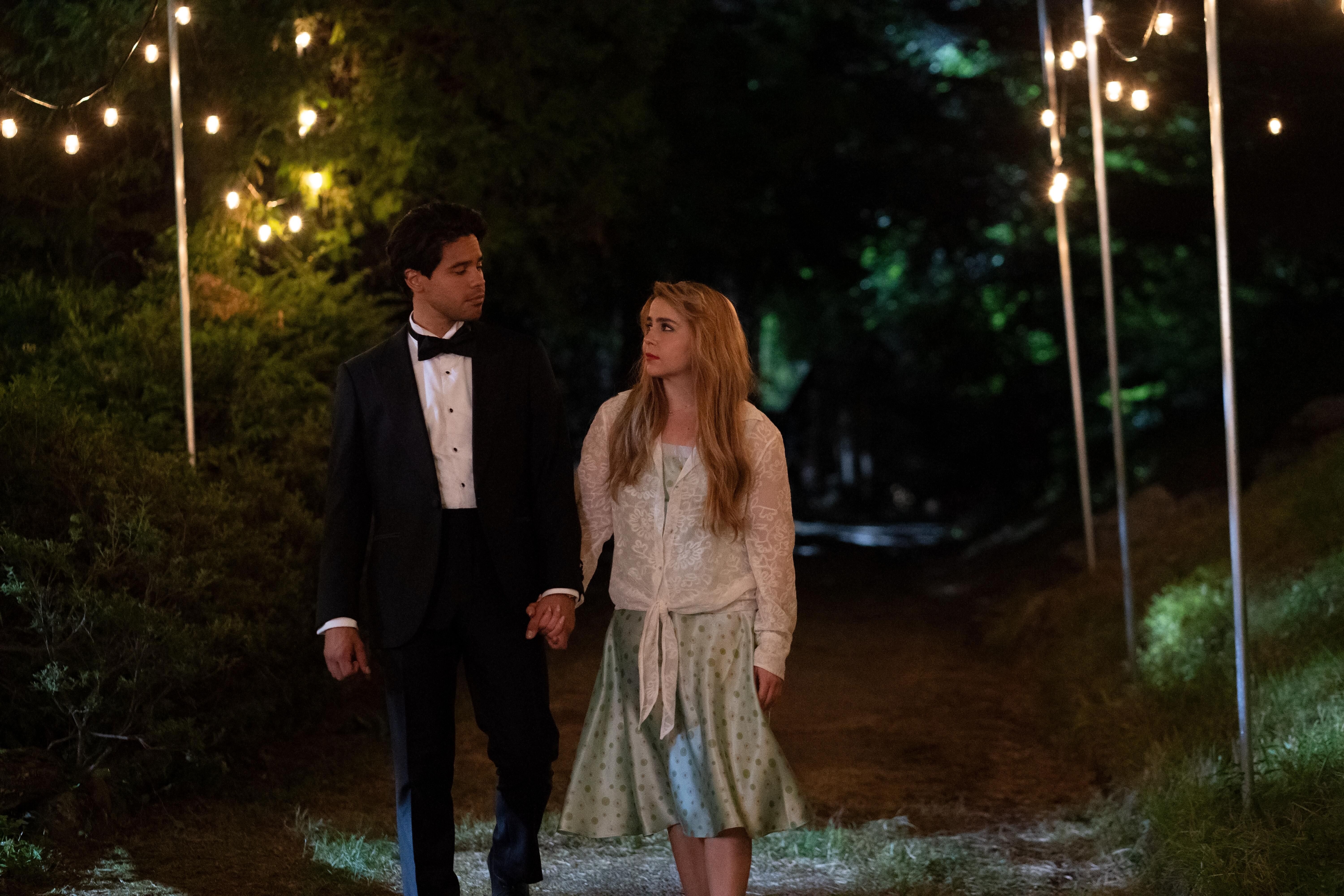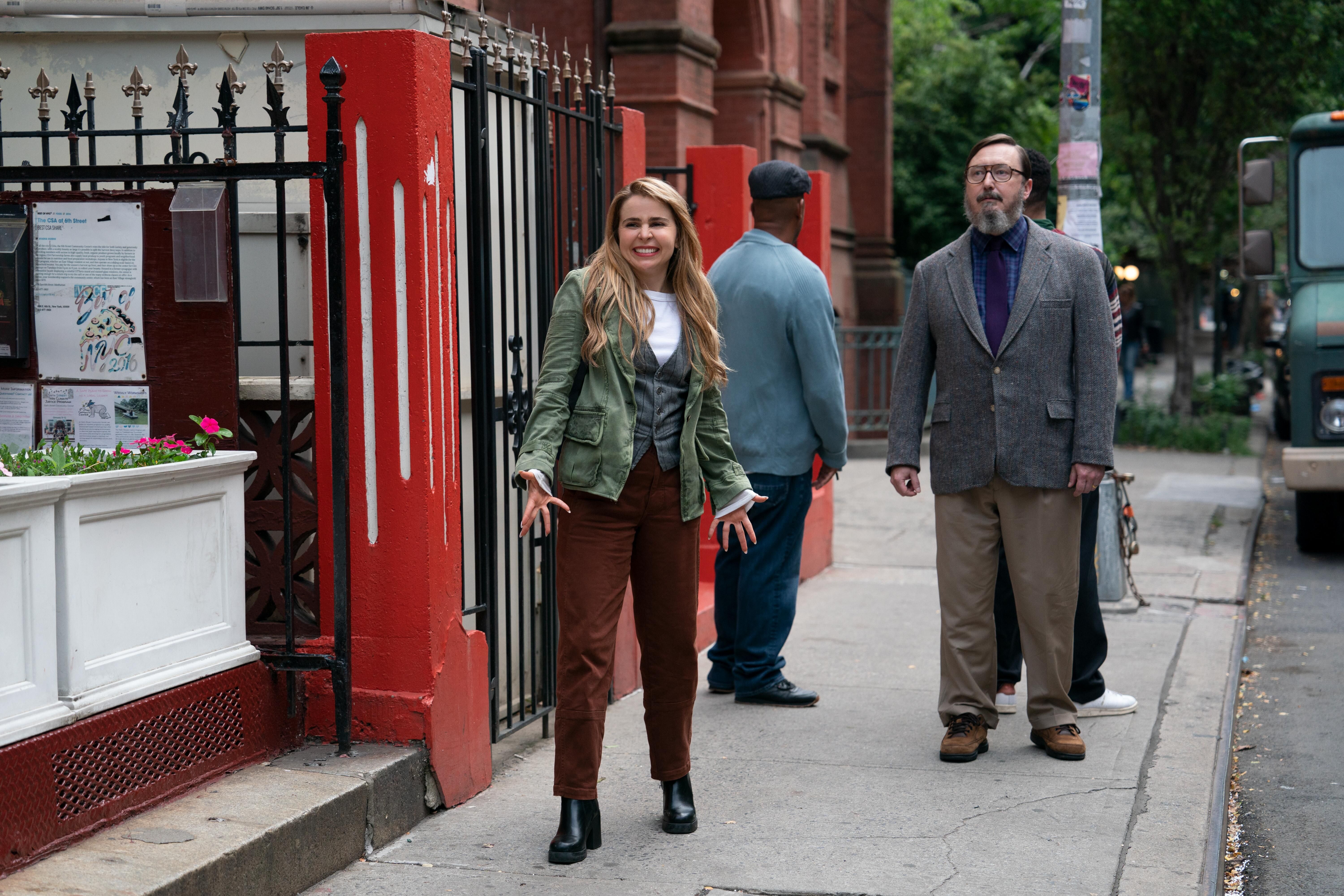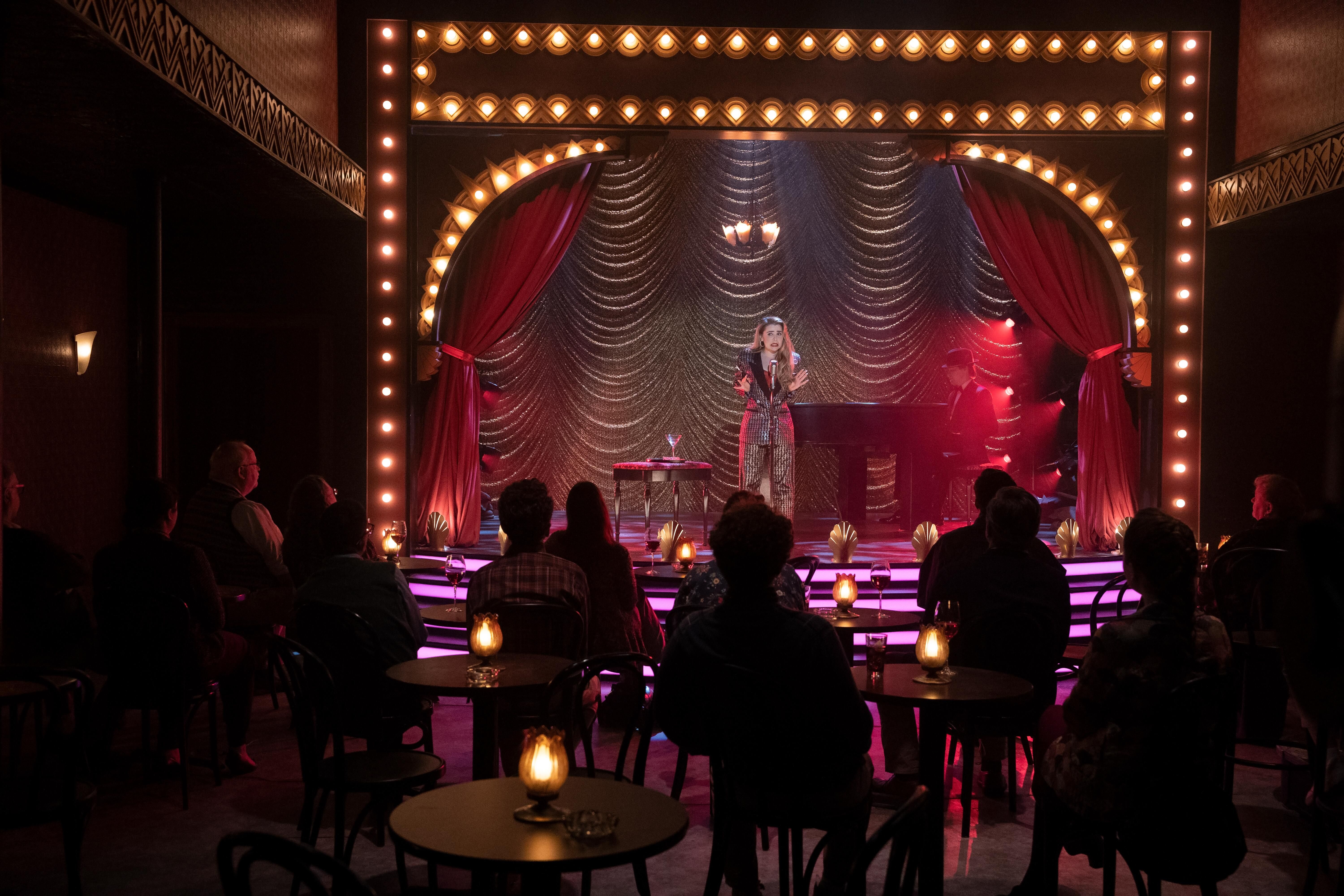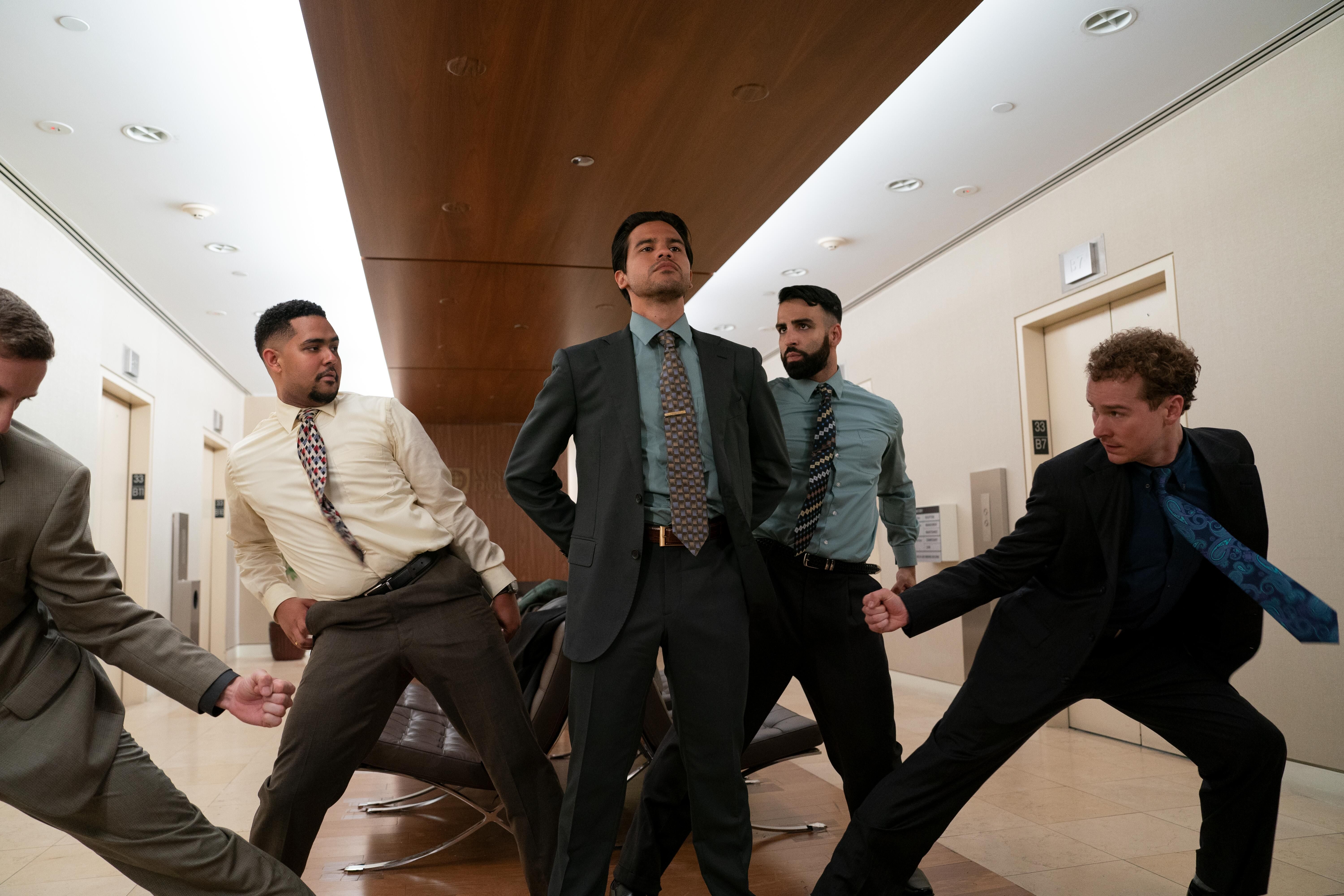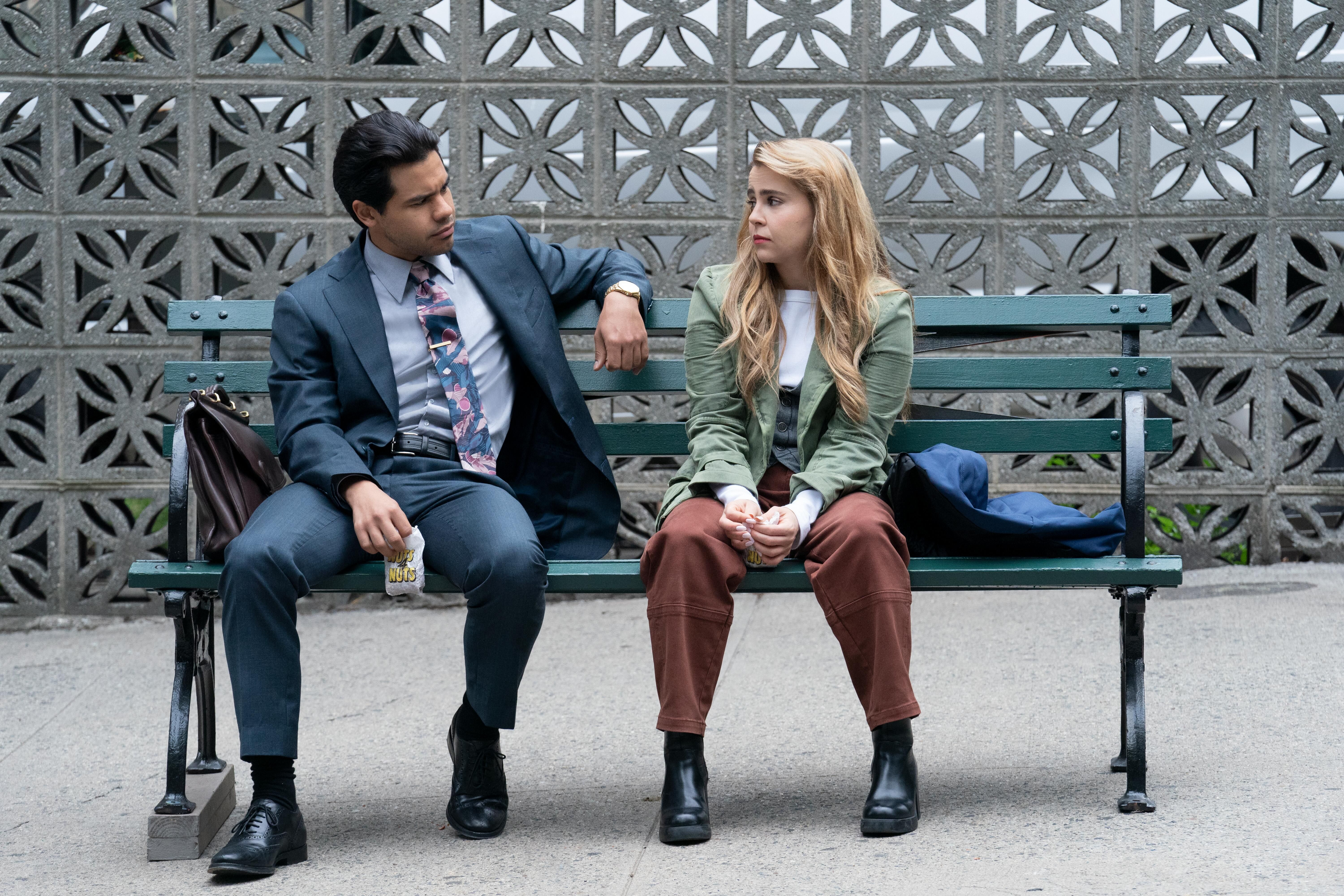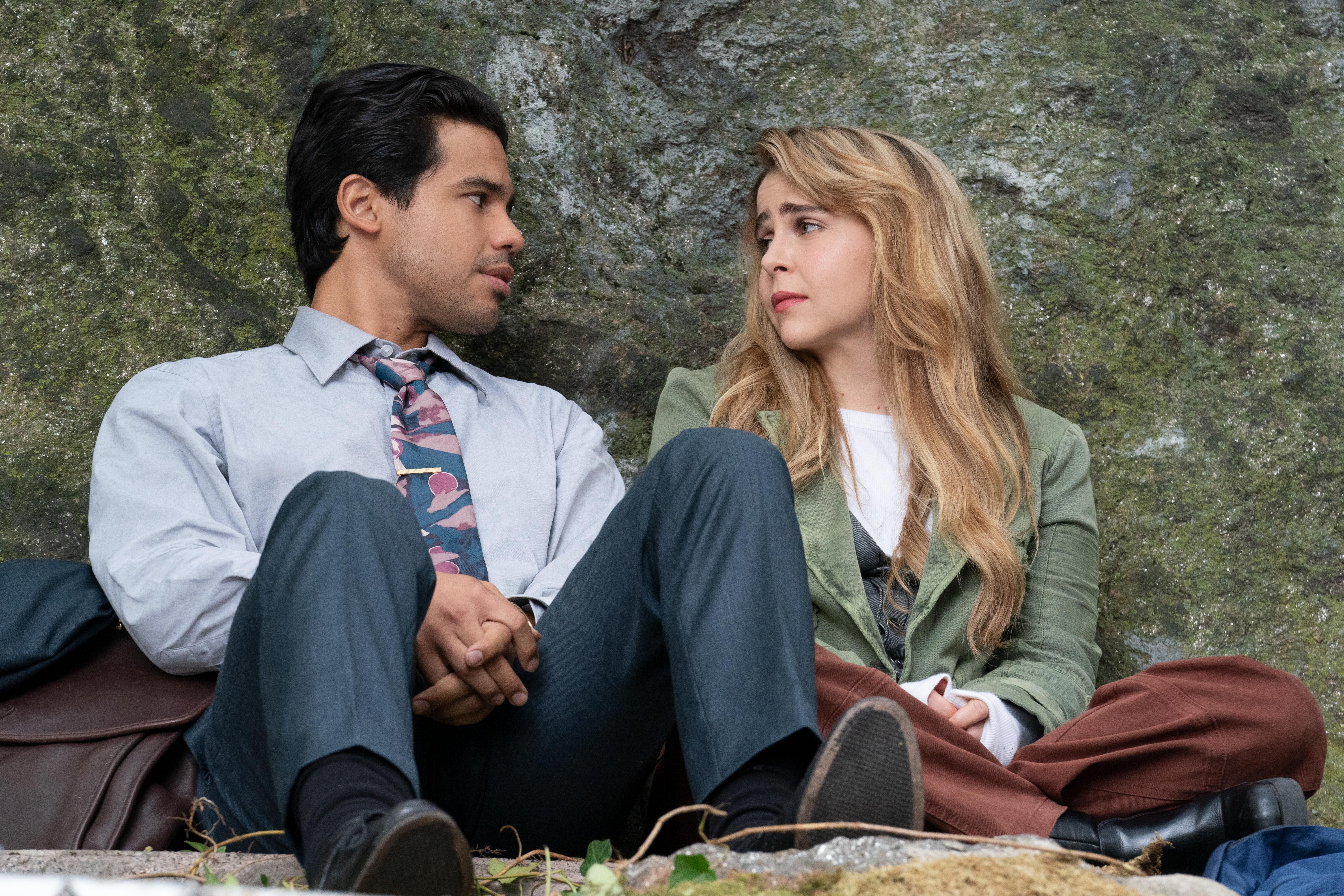 via Collider