The Good Place star William Jackson Harper has joined the Marvel Cinematic Universe, and he will be appearing in the upcoming Ant-Man and The Wasp: Quantumania. Harper will play the role of a character identified as Quaz. Not much has been revealed about Quaz's identity, aside from the fact that he is a telepath.
In typical Marvel Cinematic Universe fashion, few details have been revealed about the movie, except for grains of information to get the fans excited. Headliners include Paul Rudd as Scott Lang, Jonathan Majors as Kang The Conqueror, Evangeline Lilly as Hope van Dyne, and returning cast members Michael Peña, Michael Douglas, and Michelle Pfeiffer, as well as Kathryn Newton, who plays Lang's daughter, Cassie. Harper's involvement in Ant-Man and The Wasp: Quantumania was revealed back in October, 2022, although his image as Quaz was just revealed by Empire.
The image showed Harper as Quaz with Jentorra (Katy M. O'Brian), a freedom fighter battling the injustice taking place in the communities that exist in the Quantum Realm. From the image, it seems Quaz will be fighting against the villain of the film, Kang the Conqueror, but will Quaz be enough of a threat on the side of the heroes against Kang? That's a question that can only be answered when the movie is released. However, there have been speculations that Quaz could be short for Quasar, a name for several superheroes in Marvel Comics. The Quasar are said to wear the Quantum Bands, an advanced ancient alien technology that bestows the wearer with the power to control quantum energy.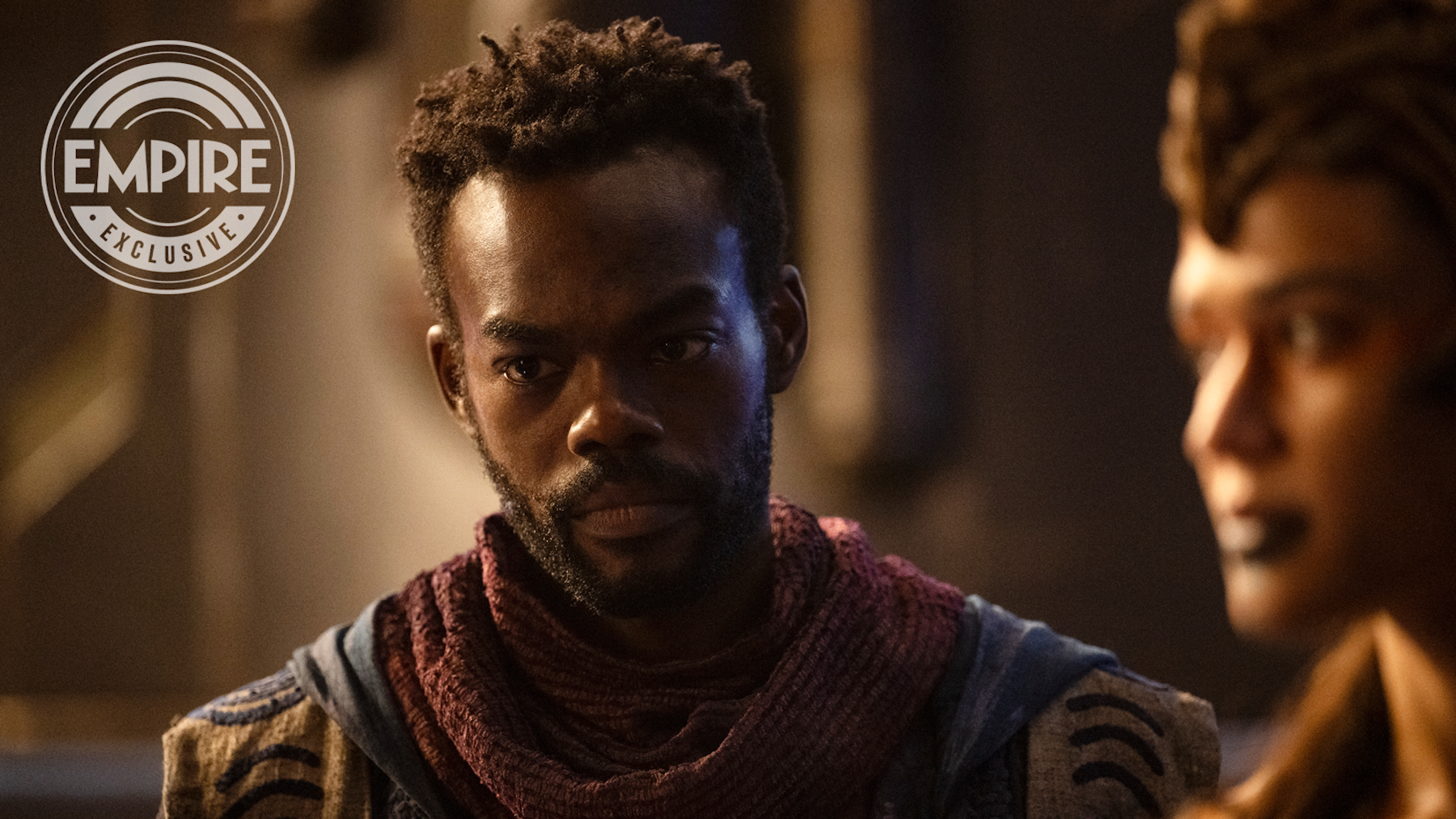 Quaz may or may not be a wearer of Quantum Bands, but Harper, who plays the character, is definitely up to the task. Harper has established a name for himself in Hollywood overs the years. He is most notable for his role as Chidi Anagonye in the hit NBC comedy series The Good Place, a role for which he was nominated for an Emmy Award in 2022. He also starred in Midsommar and Dark Waters.
Ant-Man and The Wasp: Quantumania will start off Phase Five of the Marvel Cinematic Universe, with Peyton Reed returning as director for the film, and Jeff Loveness coming on as scriptwriter. Marvel has also announced that Loveness will return as the writer for Avengers: The Kang Dynasty, set for May 2, 2025, a release as part of the beginning of Phase Six.
Ant-Man and The Wasp: Quantumania will premiere on February 17.
via Collider