As tickets go on sale, Marvel fans won't have to wait too long before stepping foot into the Quantum Realm with the theatrical debut of Ant-Man and the Wasp: Quantumania next month. As anticipation for the release of the Marvel Cinematic Universe's next outing continues to build, a brand-new poster for the film has been revealed via the official RealD 3D Twitter page, which teases an epic adventure into the Quantum Realm.
The poster features a collage of the film's characters, with Scott Lang (Paul Rudd) and Hope van Dyne (Evangeline Lilly) returning as the titular heroes alongside Hank Pym (Michael Douglas), Janet van Dyne (Michelle Pfeiffer), and Cassie Lang, now played by Kathryn Newton, as they stand against a colorful backdrop of the Quantum Realm. Overarching the entire poster is the menacing presence of Kang the Conquerer, played by Jonathan Majors, who is set to become the newest threat in the Marvel Cinematic Universe after the defeat of Thanos in Avengers: Endgame. Majors previously made his debut as the villainous character with his television appearance in Loki Season 1.
The poster effectively teases the epic scale of the franchise's next installment while also giving a brief glimpse of what fans can expect from the Quantum adventure featuring the fan-favorite characters. While the first two films in the trilogy offered audiences a smaller-scaled story, the latest Ant-Man experience is already sizing up to be an MCU entry that audiences won't want to miss. Commenting on the upcoming film's sense of scale, director Peyton Reed has previously said the movie would provide audiences with a larger story than the first two films. "We're not running around the streets of San Francisco anymore. We're fighting one of the most powerful villains in Marvel history, and maybe these are the most unlikely Avengers to be the first to go up against this guy," he said about the titular character's encounter with Kang.
Ant-Man and the Wasp: Quantumania kicks off Marvel's Phase Five and is already shaping up to serve as an epic tease of Marvel's future with the cinematic debut of Kang the Conqueror alongside various other threats in the Quantum Realm. Alongside the release of the latest Ant-Man flick next month, Marvel Studios will continue with its annual cinematic slate with the release of Guardians of the Galaxy Vol. 3 in May and The Marvels in July. Additionally, the franchise will also continue to expand in the realm of television with the debut of shows such as Ironheart, after her debut in Black Panther: Wakanda Forever, alongside the second season of Loki, Secret Invasion, Echo, and Agatha: Coven of Chaos.
With tickets now on sale, Ant-Man and the Wasp: Quantumania is set to debut exclusively in theaters on February 17. Check out the official poster for the film alongside its brand-new trailer below.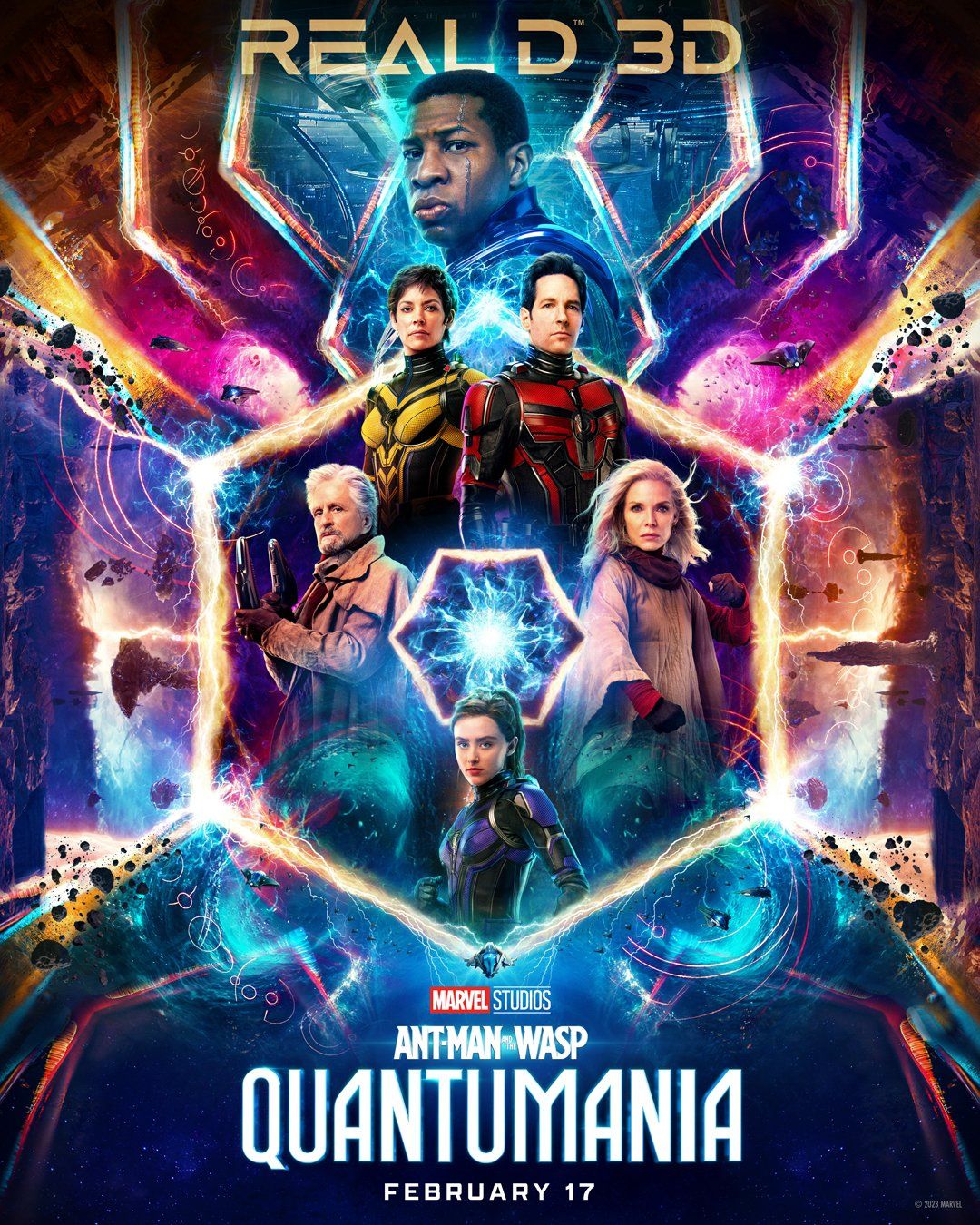 via Collider