With buzz continuing to grow around HBO's upcoming limited series, The Palace, the network has officially announced that production is underway and unveiled a first look at Kate Winslet in the leading role. Seated at the head of a long table, Winslet poses with her hands clasped and a resolute expression on her face. The room where she sits looks perfectly polished with glistening marble and gold adornments on the walls. A giant renaissance-like painting hangs above a fireplace with the country's flags uniformly lined up in front. Winslet's blonde hair is perfectly coiffed, and she wears a navy blue suit jacket with gold trim.
The Palace centers on a modern authoritarian regime trying to hold it all together while they instead burst at the seams. The series will take place inside the walls of the titular location and follow the final year of the tyrannical rule. At this time, we know that Winslet will be joined in the production by Matthias Schoenaerts (Amsterdam) as well as Andrea Riseborough (Mandy), Hugh Grant (The Undoing), Guillaume Gallienne (Me, Myself, and Mum), and Martha Plimpton (The Goonies).
The project will mark a reunion for many of the cast members including Winslet and Grant who previously starred alongside one another in Ang Lee's 1996 film Sense and Sensibility. It will do the same for Schoenaerts and Winslet who worked together back in 2014 on Alan Rickman's A Little Chaos as well as for Schoenaerts and Riseborough who recently appeared together in David O. Russell's Amsterdam.
As of right now, none of the actors' roles have been revealed, other than the announcement that Grant would be appearing in the project in a guest starring capacity. And, with the first image, we can safely presume that Winslet will be one of—if not the—head of the dictatorship.
The Menu and Succession writer Will Tracy created the limited series with Primetime Emmy and BAFTA recipient Stephen Frears signed on to direct. Tracy will also work in the writer's room alongside Juli Weiner, Sarah DeLappe, Gary Shteyngart, Seth Reiss, and Jen Spyra. Winslet and Frears will team up to executive produce with Frank Rich and Tracey Seaward.
The Palace will also mark a reunion for several of its stars and home network. Winslet has struck gold multiple times with HBO through her performances in the critically acclaimed miniseries Mare of Easttown and Mildred Pierce. Meanwhile, Grant kept audiences on the edge of their seats back in 2020 when he starred opposite Nicole Kidman in the gripping limited series drama, The Undoing.
As of right now, no release window has been set for The Palace, but stay tuned to Collider for more information and check out the first-look photo below.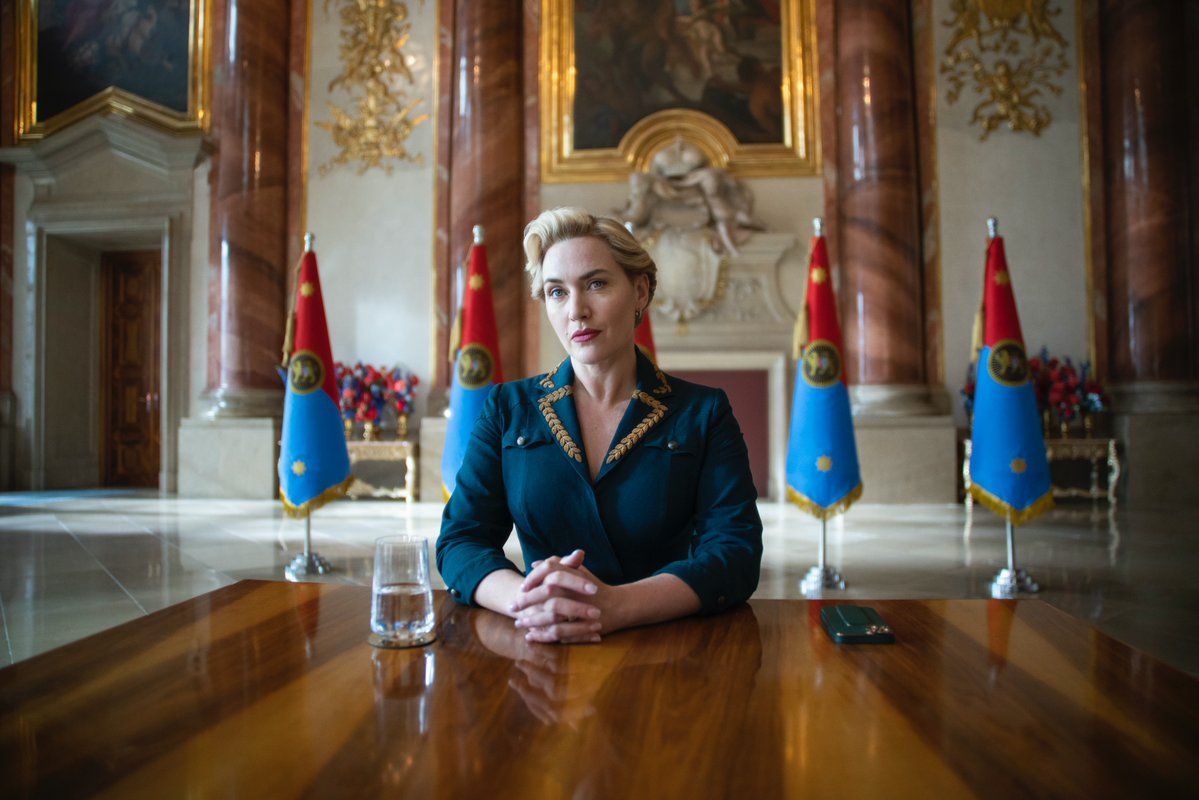 via Collider