Samara Weaving is stepping back into the realm of horror as an exclusive via Deadline reveals a new image from Azrael, an upcoming film, which showcases the actor in the center of a bloody cinematic spectacle. The photo itself features her character in the midst of a burning forest, as she stands with scratches soaked in crimson red blood across her face. Whatever horrifying threat she is facing remains a mystery, but it appears not to be showing any mercy.
While the image doesn't provide any context or additional details from the upcoming film, Deadline reports that Azrael centers on a female-led community, set in a world where no one can speak, that follows a young woman that has escaped her imprisonment. Following her recapture, Azrael, the titular character played by Weaving, is set to be sacrificed to appease an ancient evil within the wilderness, which she must attempt to survive. With a potentially thrilling premise, Azrael could serve audiences a horrifying and captivating story when it eventually debuts.
E.L. Katz, who previously directed the eighth episode of Haunting Of Bly Manor, helms the upcoming project. Simon Barrett, who is best known for writing hit horror flicks such as You're Next and The Guest, pens the original screenplay for the film, with Dan Kagan, Dave Caplan, and Simon Barrett attached as producers. Jason Cloth and Katrin Kissa will serve as executive producers on the film, which domestically comes together under CAA Media Finance and UTA Independent Film Group, with Mossbank launching international sales.
"From the first minute we read it, we were captivated by the world of Azrael and the potential of a film so relentless and action-packed for its genre – distinguished by its own unique "voice," which has so much to say. E.L. Katz and Simon Barrett have delivered something truly visionary, which will undoubtedly connect with a global legion of fans. And we couldn't think of a more perfect heroine in Samara Weaving, who's at the peak of her powers right now. We're equally excited to begin working with C2's Jason and David and Dan Kagan on the film, bringing something so sophisticated, elevated and commercial to the EFM with our friends at UTA and CAA," said Mossbank's Michael Rothstein about the upcoming movie.
Weaving previously established herself in the horror genre with the release of the hit film Ready or Not, in which she starred in the lead role. Alongside the eventual release of Azrael, she is also set to star in Scream VI, which serves as a following to the successful relaunch of the franchise last year. Now with an additional horror film on the way, in which she stars as the lead, fans have much to look forward to as Weaving continues to solidify herself as an icon to the genre.
With the film currently in post-production, no official release date for Azrael has been set.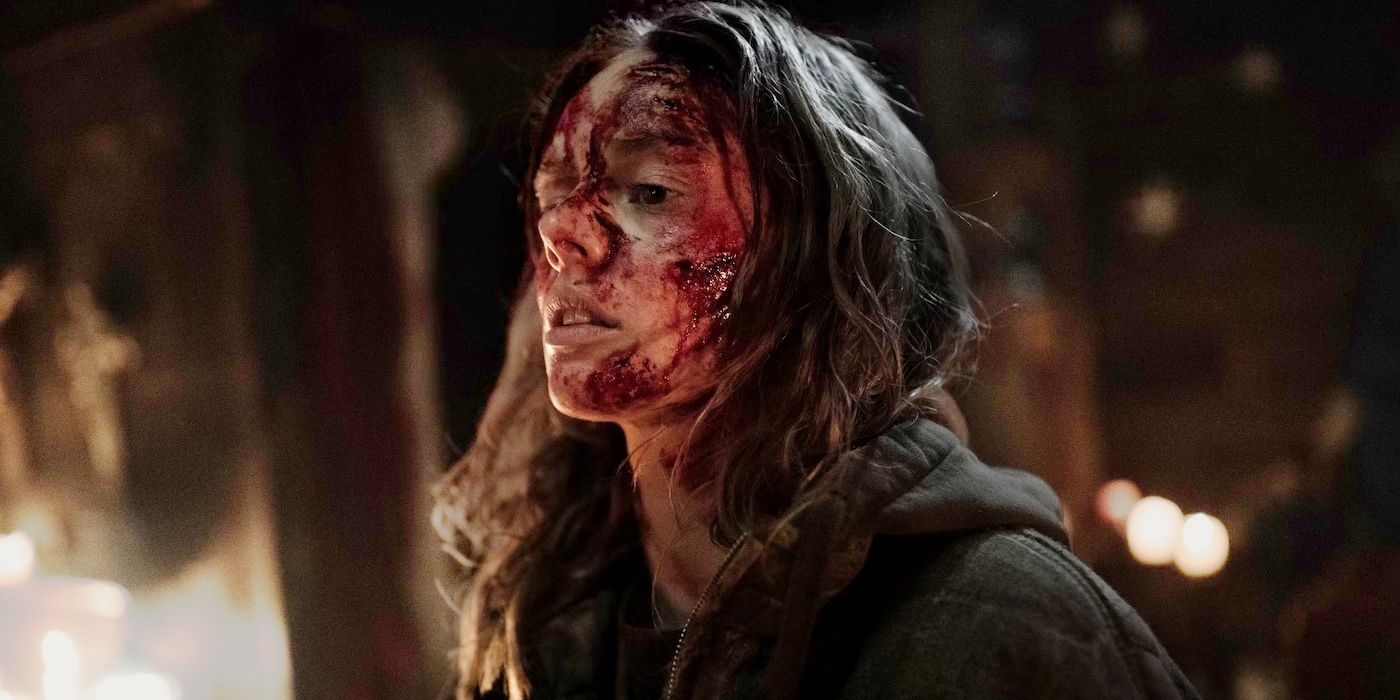 via Collider