Based on Simon Stålenhag's 2018 illustrated novel, "Tales from the Loop," directors Joe and Anthony Russo are back in their respective director's chairs again with the upcoming Netflix movie titled The Electric State, starring Stranger Things' Millie Bobby Brown. AGBO Films revealed via Instagram, The Electric State wrapped up its production on Tuesday, February 7. The post also expressed gratitude towards the film's cast and crew.
With Christopher Markus and Stephen McFeely serving as the film's screenwriters, The Electric State chronicles the journey of an orphaned adolescent young woman (Brown) as she navigates through the retro-futuristic past of the American West with her yellow toy robot and a bizarre vagabond in search of her younger brother.
The Russos bought the rights to the graphic novel in December 2017, but it took years for the adaptation to reach the development stage. The film was previously set up at Universal Pictures, but the deal fell through due to financial limitations. Despite various setbacks, The Electric State officially landed on Netflix in 2022. Now, the film has already finished filming and is expected to be another addition to the Russo Brothers' long list of critically acclaimed films, considering the people involved in the upcoming film and the reportedly $200 million budget.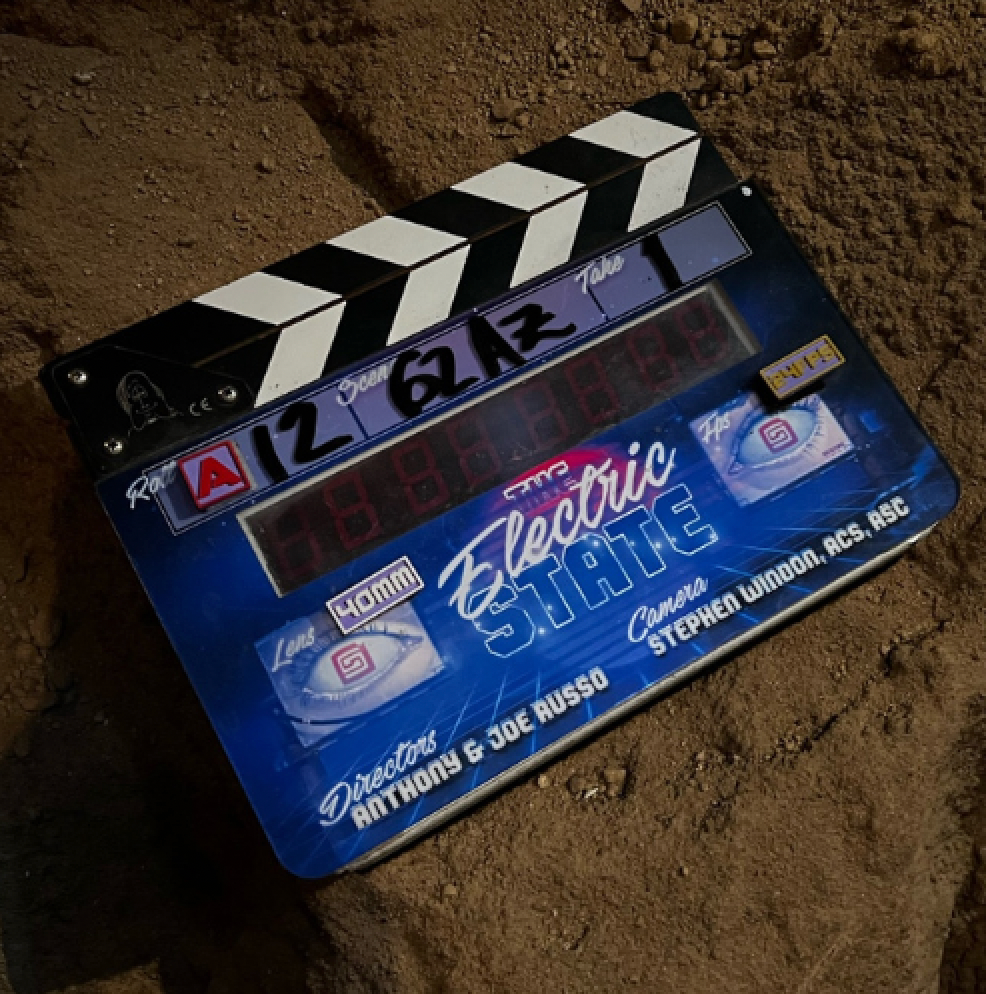 The filmmakers are best known for directing Marvel's The Avengers: Infinity War and The Avengers: Endgame. Their most recent project, The Gray Man, also received quite favorable reviews. Apart from Brown, The Electric State boasts a star-studded cast, including Chris Pratt (Guardians of the Galaxy), Stanley Tucci (The Devil Wears Prada), Ke Huy Quan (Everything Everywhere All at Once), Woody Norman (C'mon C'mon), and Martin Klebba (Snow White), with Brian Cox (Succession), Jenny Slate (The Secret Life of Pets), and Giancarlo Esposito (Better Call Saul).
Russell Ackerman (Cargo), Chris Castaldi (The Gray Man), Mike Larocca (Mosul), Andy Muschietti (It), Barbara Muschietti (Mama), Patrick Newall (Extraction), Jake Aust (Cherry), and Geoff Haley (The Last Word) also serve as the film's executive producers. So with big names in the film industry and an ensemble of names rounding out the cast, it will not be a surprise if The Electric State turns out to be another successful Netflix feature.
Before its Netflix premiere, The Electric State will reportedly have a theatrical run on January 3, 2024. While there are no further details available yet, Collider will update everyone as soon as new information becomes available.
via Collider