The Mandalorian season three is coming soon and as the release of the highly anticipated TV series draws nearer, posters, images, video clips, and trailers have been released to get fans of the show excited. But as we all know, the excitement doesn't stop, and fans will always want more until the series starts. And as fans anticipate the release of the third season, Empire has released new covers featuring Din Djarin, Bo-Katan Kryze, and fan favorite Grogu.
In a bid to get fans excited for the next season of The Mandalorian, Disney+ released a featurette to give audiences a glimpse behind the scenes, and the streamer will also make the first episode of the first season of the hit series available for viewers on ABC, Freeform, and FX on Friday, February 24. While these snippets into the new season have been good for fans to take a trip down memory lane, the new covers give audiences a tease of what to expect from the upcoming season. Two covers were released, one featuring Din Djarin (Pedro Pascal), Bo-Katan Kryze (Katee Sackhoff), and Grogu, and even though it is not the way, the poster shows Pascal and Sackhoff revealing their faces for the world to see.
In the poster, we see Din wielding the Darksaber, the lightsaber he won from his fight with Moff Gideon (Giancarlo Esposito) in the season two finale. With this little tease, fans can expect to see Din wielding the Darksaber as he battles enemies in season three. (It should also be noted that Din was already seen wielding the Darksaber in The Book of Boba Fett.) The second poster features Mandalorian helmets of different shapes, sizes, and styles. This could mean audiences can expect to see more of the Mandalorians in season three, as viewers were already introduced to a few of them in season 2.
The third season of The Mandalorian will follow the lone bounty hunter turned father figure as he adventures around the galaxy with Grogu. On their journey, the two will meet old friends and make new enemie,s as is their way. The Mandalorian stars Carl Weathers, Amy Sedaris, Emily Swallow, Pascal, Sackoff, and Esposito. Jon Favreau serves as showrunner, executive producer, and head writer. Directors include Rick Famuyiwa, Rachel Morrison, Weathers, Peter Ramsey, Lee Isaac Chung, and Bryce Dallas Howard. Dave Filoni, Famuyiwa, Kathleen Kennedy, and Colin Wilson join Favreau as executive producers. Co-executive producers are Carrie Beck and Karen Gilchrist.
Season three of The Mandalorian will premiere exclusively on Disney+ on March 1. Check out the new covers below: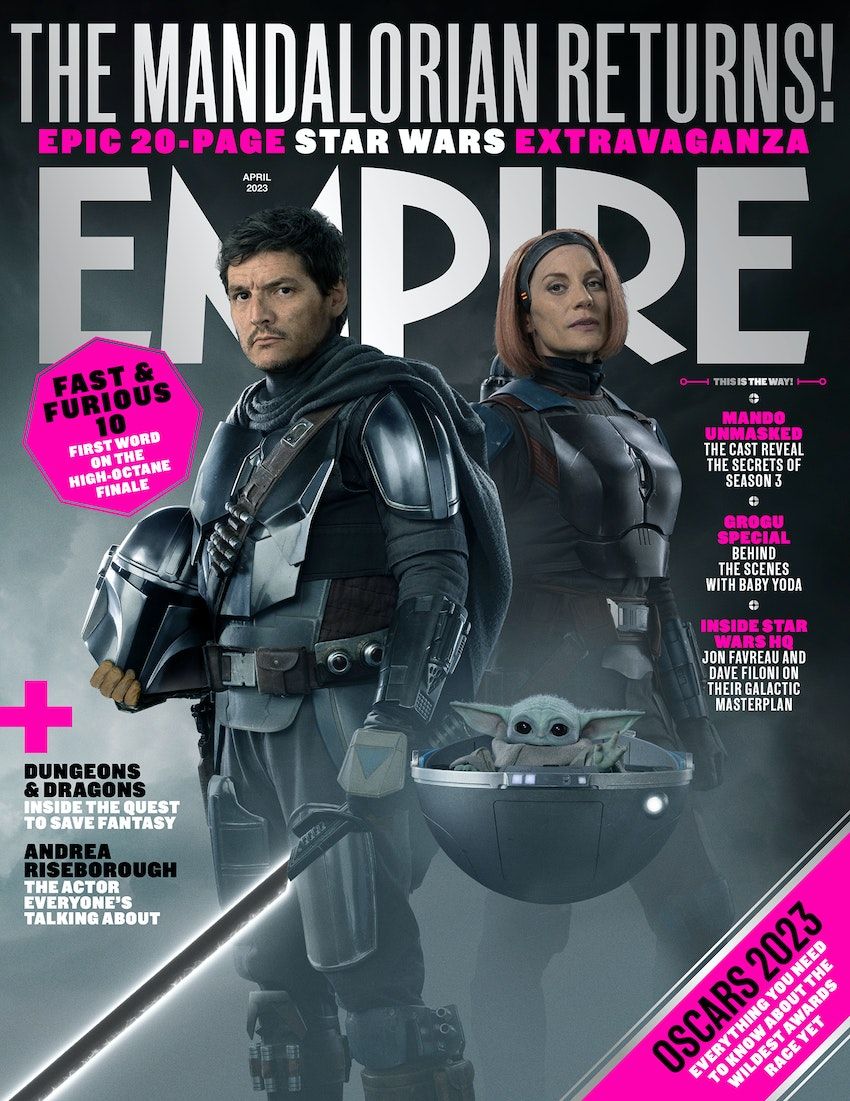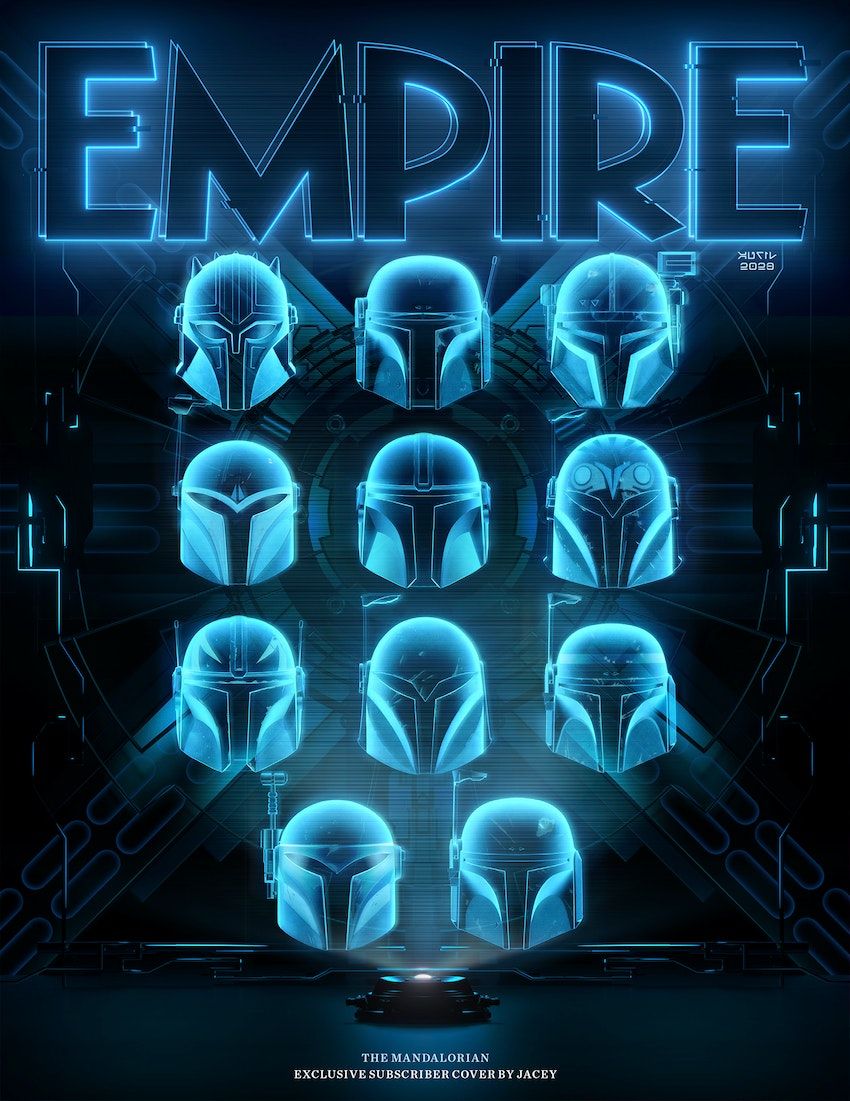 via Collider