The first official image for the faith-based survival film, On a Wing and a Prayer, has been released. On a Wing and a Prayer stars Dennis Quaid and Heather Graham in a story about a man who must fly a plane to safety in order to save his family after the pilot dies.
The first image for On a Wing and a Prayer is simple, yet still manages to give a good indication of what to expect from the film. The image depicts Quaid as Doug White, sitting in the cockpit of a plane with a frightened yet determined expression on his face. Doug is attempting to fly the plane, donning headphones and shifting the gears. Beside him sits his wife, played by Graham, who is acting as a supportive co-pilot. The couple's children can be seen from afar while they sit in their seats, hoping their parents will guide them to safety in the cockpit. The image is suspenseful, but also emits an enigmatic sense of calm.
On a Wing and a Prayer is supposedly based on the true story of Doug S. White, who serves as a co-producer on the film. The film's script is written by Brian Egeston. Autumn Bailey-Ford, Roma Downey, and Karl Horstmann serve as producers on the film while Marco Henry acts as the executive producer. The film is directed by Sean McNamara, who has worked on many Disney Channel shows in the 2000s including Even Stevens, That's So Raven, and Phil of the Future.
Who Stars in 'On a Wing and a Prayer'?
Alongside Quaid and Graham, Jesse Metcalfe, Anna Enger Ritch, Brandon Quinn, Rachael Markarian, Brett Rice, Rocky Myers, and more round out the film's impressive cast.
On a Wing and a Prayer was originally supposed to be released on August 31, 2022, but was pushed back to this April. The film has been rated PG by the MPAA for peril, some language, suggestive references and thematic elements. The film's runtime is currently clocking in at one hour and 42 minutes. On a Wing and Prayer is being distributed by United Artists Releasing, and was produced by Metro-Goldwyn-Mayer and LightWorkers Media.
On a Wing and a Prayer will be released theatrically on April 7, 2023. Check out the first image and official synopsis below: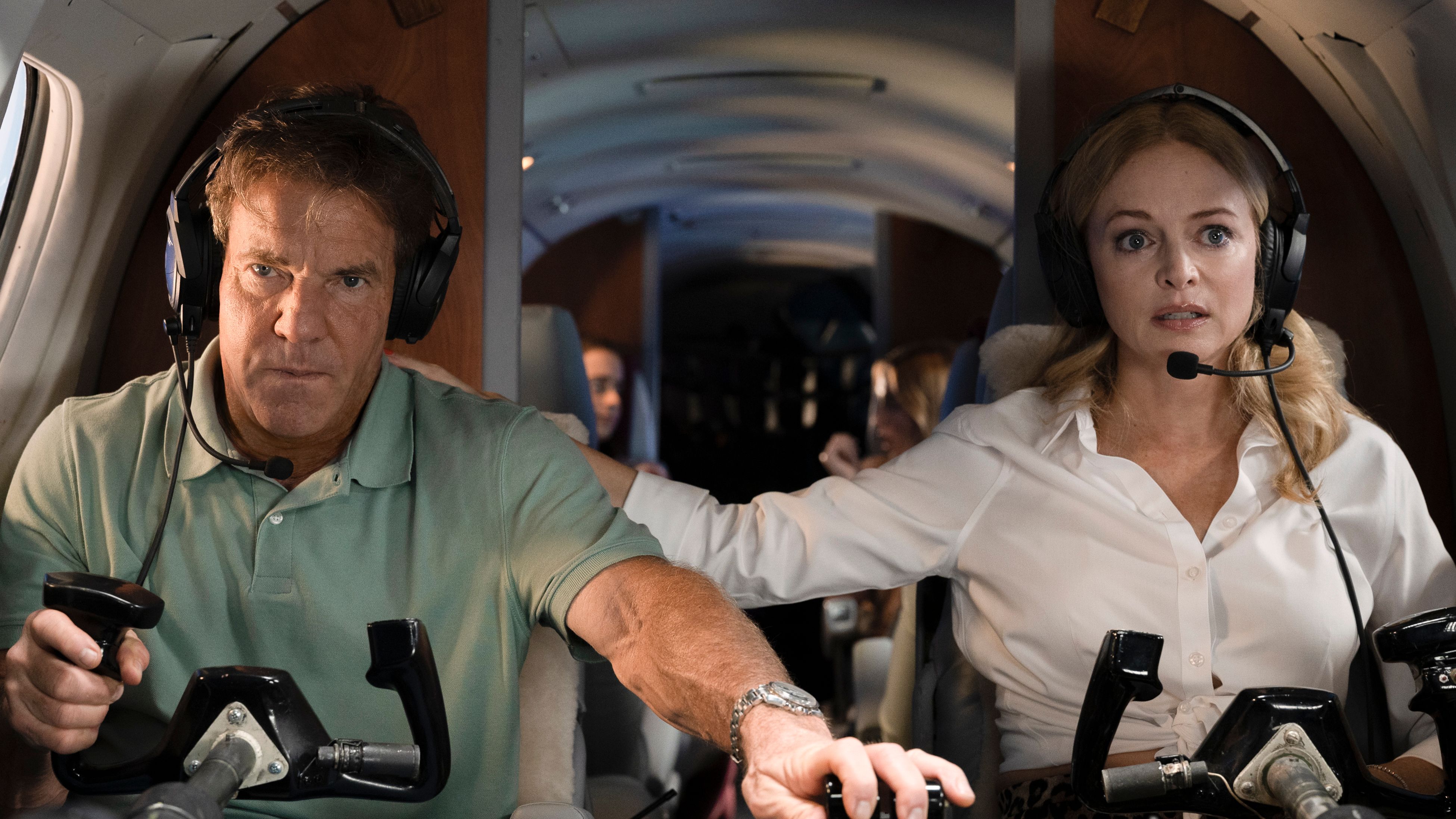 "In this extraordinary true story of faith and survival, On a Wing and a Prayer follows passenger Doug White's (Dennis Quaid) harrowing journey to safely land a plane and save his entire family from insurmountable danger, after their pilot dies unexpectedly mid-flight."
via Collider