The marketing for John Wick: Chapter 4 is in full gear as we count down to the movie's March 24 release. In an effort to hype fans up, the makers previously celebrated Wick Week, which gave fans an exclusive peak into the movie with various images and teasers. This week fans are being treated with exclusive posters made by 12 handpicked artists from 9 different countries. The latest poster comes from Mexican artist Orlando Arocena that juxtaposes our favorite assassin with his mystical routes.
The new image sees John Wick's face merged with mystical art, and upon closer inspection fans of the franchise can recognize the design of his medallion and familiar skull designs, among other things. What's to be noted is that Arocena fascinatingly places a cross on John's forehead and gives him a third eye. The assassin's mystical past was only alluded to in previous movies, most notably with his back tattoo that reads "Fortis Fortuna Adiuvat," translated to Fortune favors the brave (or strong). It'll be interesting to see if the upcoming features go deeper into it, but its impact on the artist's work is quite evident.
The Mysticism of John Wick Universe
The John Wick movies gripped fans right from the start, not only for their impeccable action sequences but for their subtext as well. Over the course of three movies, the makers have managed to make John more and more mysterious, delving into the sense of him being a myth come to life. That gets fans more excited about the features that'll culminate the story of Baba Yaga. From the original movie, the reaction of John's enemies to his name has created quite a stir among fans and the movies did a good job of explaining why.
While John can single-handedly take down any number of men and can potentially convert any mundane object into a lethal weapon in times of need, he has often looked up to characters like Anjelica Huston's The Director, the head of the Ruska Roma, who'll reprise her role in Chapter 4. Furthermore, the trailer of the latest chapter also starts with John visiting his late wife to say hello, adding to that element of his personality.
The movie features Keanu Reeves as John Wick, Laurence Fishburne as The Bowery King, Ian McShane as Winston Scott, along with Bill Skarsgård as John's nemesis Marquis de Gramont, Hiroyuki Sanada as Shimazu, Shamier Anderson as The Tracker, Lance Reddick as Charon, Rina Sawayama as Akira, Scott Adkins as Killa, Clancy Brown as The Harbinger and many more.
John Wick: Chapter 4 drops on March 24. You can check out the new poster below: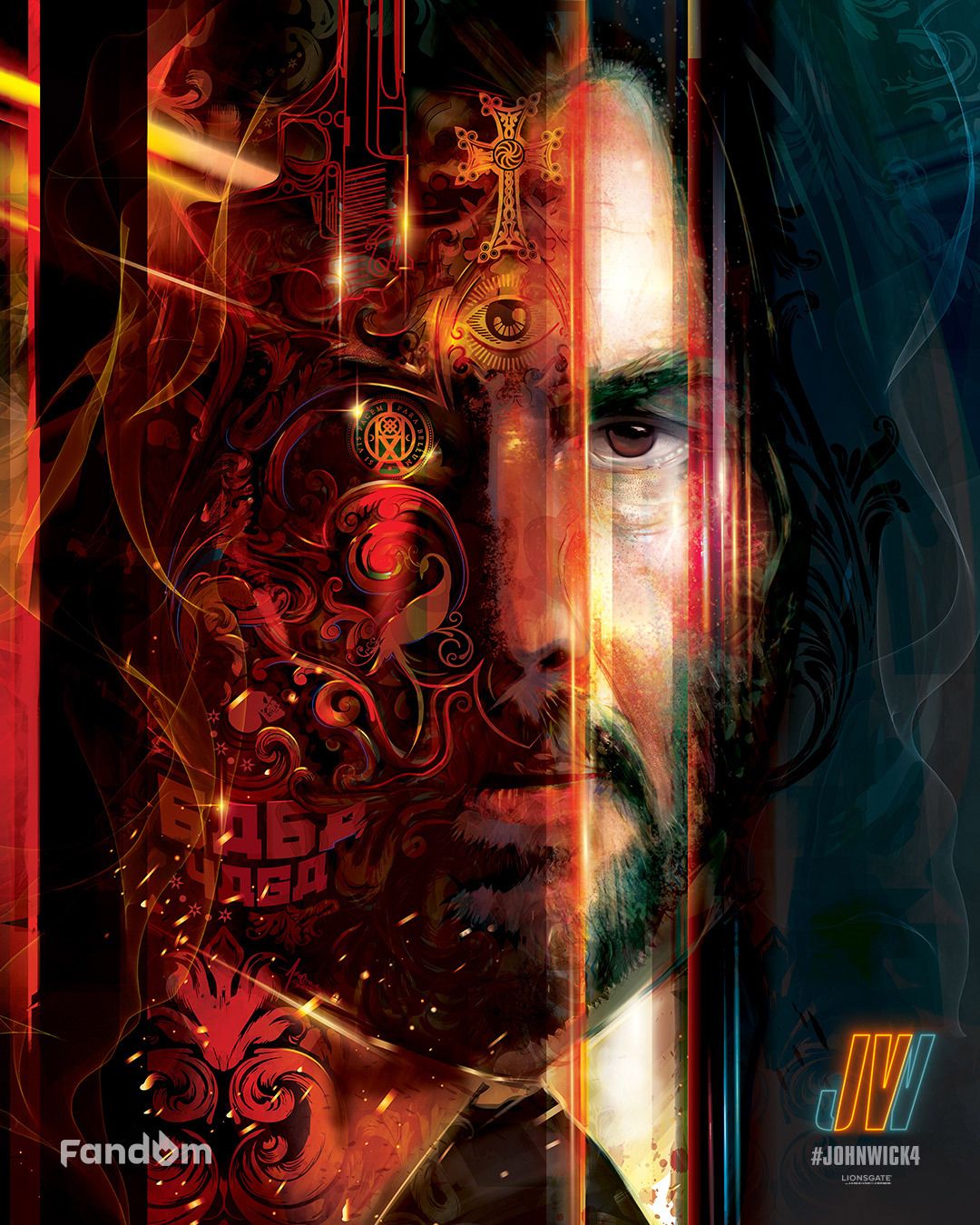 via Collider