At today's Ahsoka panel during Star Wars Celebration Europe, new details about the exciting upcoming Disney+ series were revealed. We learned more about Shin Hati, one of the antagonists of the show who will be played by Ivanna Sakhno, and who has been given the unenviable task of attempting to bring down the titular hero at the behest of her dark master.
Shin is a new character to the franchise who wields the Dark Side of the Force and has a loose allegiance with the Night Sisters, who are the Witches of Dathomir that were heavily featured in Star Wars: The Clone Wars. The villainous forces of Darth Maul's home planet were also prominent in Star Wars Jedi: Fallen Order, the wildly successful video game which has spawned a sequel entitled Survivor which is due out later this month.
Shin is said to be the disciple and apprentice of Baylon (Ray Stevenson)—who was also confirmed at the panel—a former Jedi who survived Order 66 (a lot of Jedi seemed to survive this, in hindsight) by fleeing into the Unknown Regions. Baylon is believed to be an ally of Grand Admiral Thrawn, who sends Shin to take out Ahsoka.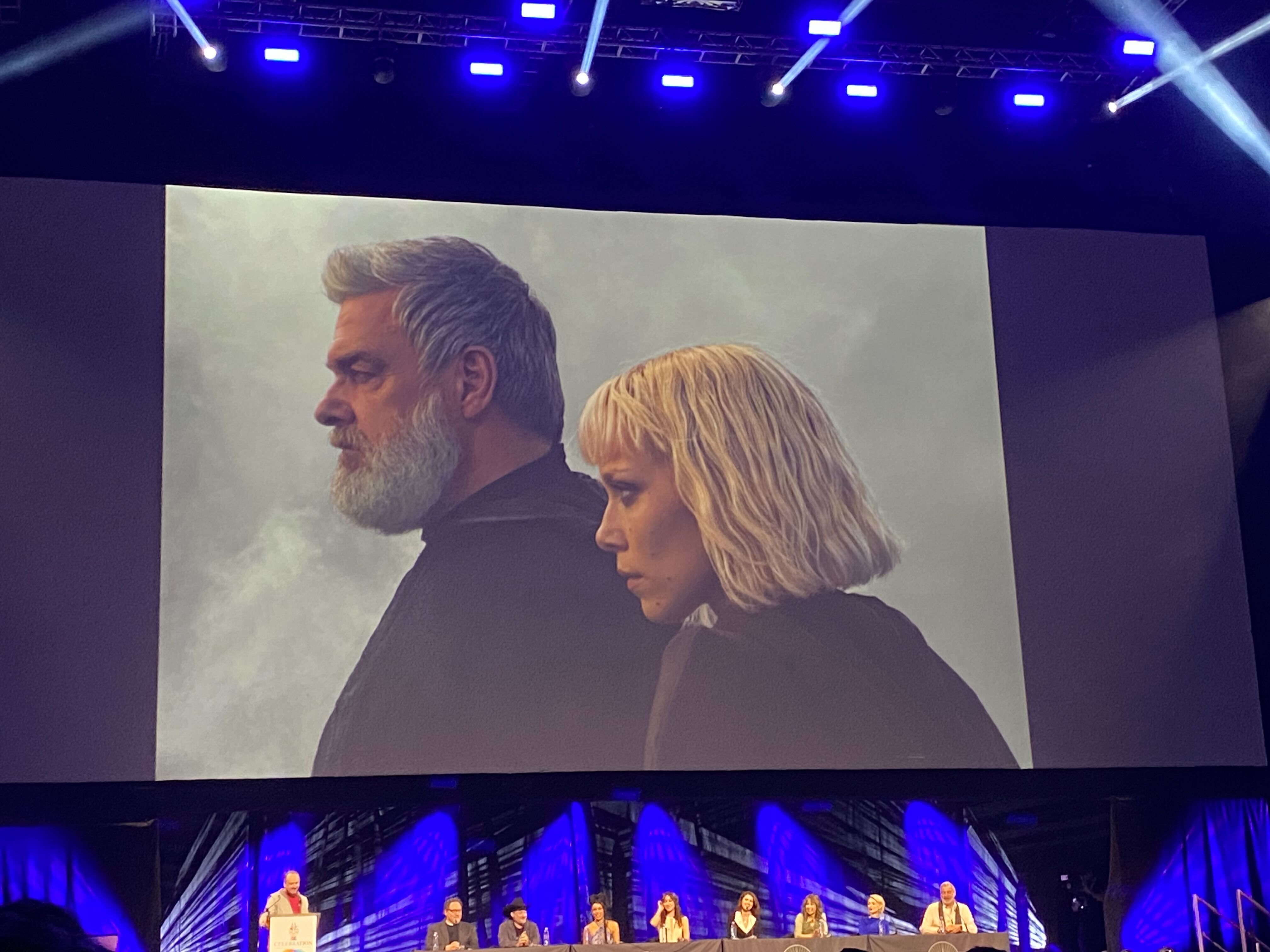 Rosario Dawson stars as Ahsoka Tano in the limited series after the character made her live-action debut in The Mandalorian. Ahsoka iwill continue the character's story arc which began when she joined forces with Pedro Pascal's Din Djarin during the second season of that show. Joining Dawson is Natasha Liu Bordizzo as Sabine Wren, Hayden Christensen as Anakin Skywalker, and Mary Elizabeth Winstead as Hera. The limited series is written by Dave Filoni, who is executive producing along with Jon Favreau and Kathleen Kennedy.
Where Do You Know Ahsoka From?
As is already established, Ahsoka Tano actually left the Jedi Order in its waning years, a victim of a conspiracy depicted in The Clone Wars animated series. It's unknown how much she continued her Jedi training in the intervening years, and she was never knighted nor reached the rank of master, remaining a Padawan by doing so. However, having seen her appear in Star Wars Rebels and The Book of Boba Fett – where she worked with Mark Hamill's Luke Skywalker – it would be fair to assume she still considers herself a Jedi.
The first trailer for Ahsoka was released yesterday, and showcased the exciting action fans can expect when the series premieres on Disney+ in August 2023.
via Collider