The Little Mermaid has enchanted fans worldwide with its initial looks. The classic story is being retold with some contemporary touches under director Rob Marshall's vision and by the looks of it feels fresh and modern. The feature casts Halle Bailey and Jonah Hauer-King as Ariel and Prince Eric, respectively for a new generation of the audience and will tell the age-old story with a twist and new songs.
Empire Magazine has released a new image of Ariel and Prince Eric, sitting together curiously studying an object. The image seems to be from a time when Ariel has made her transition from sea to land. While we got a good idea of the couple's chemistry and Ariel's singing, with Bailey humming the iconic 'Part of Your World,' in the original trailer, we are yet to hear what Prince Eric sounds like. The movie adds three new songs penned by Lin-Manuel Miranda and Alan Menken to sit alongside the classics. And one of them is going to be a new number for Eric, 'Wild Uncharted Waters.' "It's a call-out to the girl that saved him," says Hauer-King of his new song. Adding, "They're both looking for adventure, to other worlds."
What to Expect From The Little Mermaid
In the new feature, one can expect Eric to be equal and opposite to Ariel, a Prince born on land but keenly interested in water. Fans of the characters know the classic tale of Ariel, the little mermaid who is already fascinated by the world of humans and falls in love with the handsome Prince Eric after saving him during a shipwreck and decides to meet him in the world above water. Her decision to swap her fins for legs gets her into trouble with her father, King Triton. How the new story conveys the same message is yet to be seen, but the audience understands certainly, music is going to be a big part of it.
Of his experience of shooting the new feature Hauer-King explains, "The person that got the wettest in this film, by a country mile, was me!" Further elaborating:
It came from a smart decision [of Rob's], which is that, as a human, I should be interacting with water as a human would. So, for my stuff – the shipwreck, fights in water – I needed to be wet. Halle and the mermaids can't interact with water as humans, so they were on blue-screen stages.
The movie also features Noma Dumezweni as a new character Queen Selina, Javier Bardem as King Triton, and Melissa McCarthy as Ursula alongside Daveed Diggs, Jacob Tremblay, and Awkwafina set in various voice roles.
The Little Mermaid will make its premiere in theaters on May 26, 2023. Meanwhile, you can check out the new image below: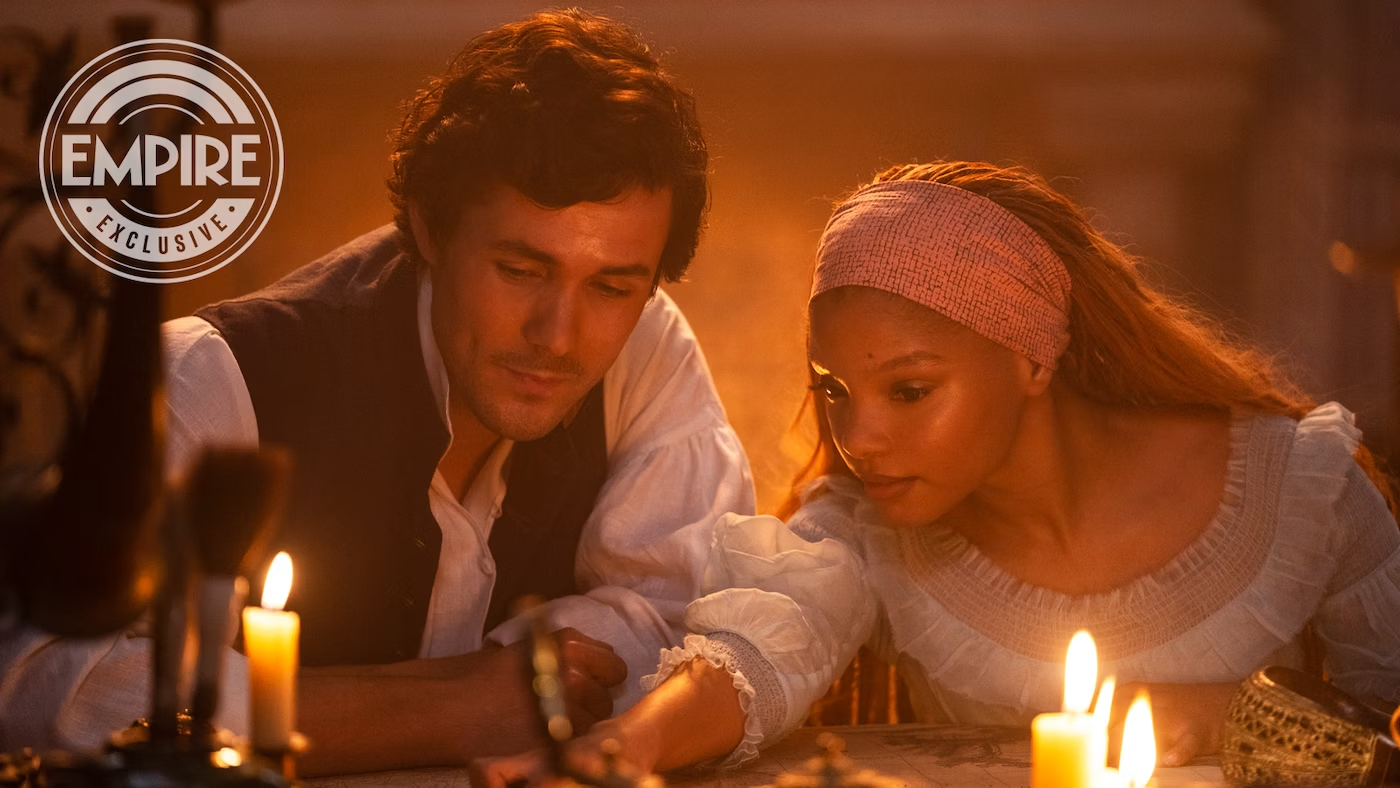 via Collider